"Auto Body" is a performance and video art platform for the elevation of women's bodies in which the artists perform, stage and digitally manipulate themselves. More than 40 women artists from around the world occupy both conceptual and physical space with their bodies, which are all too often glaringly absent from the broader art world. "Auto Body" fills the Sala Molinos space, creating a new polyphonic record of diverse actions and voices.
"Auto Body" makes clear that as strict divisions between artistic disciplines continue to crumble, contemporary forms of cultural production utilize performativity and temporality to excavate the enduring and often haunting marks left on our bodies.
The exhibition made its debut in December 2014 during Miami Art Week, with 35 international women performance and video artists. Following the submission of hundreds of nominations from 26 women curators from around the world, a local curatorial committee comprised of Chana Budgazad Sheldon, Ximena Caminos, Tami Katz-Freiman and Brandi Reddick selected the final 35 artists for the exhibition. With each new city to which "Auto Body" travels, a local curatorial committee selects works by local artists to be added to the show—continually fostering a new exchange of ideas and an international conversation on the political and economic inequalities of the art world and beyond.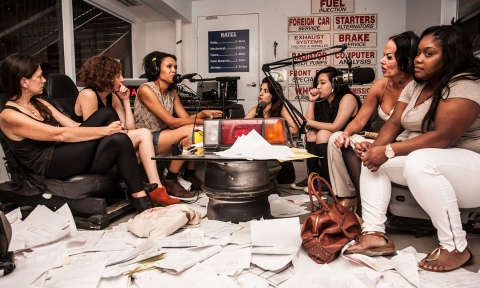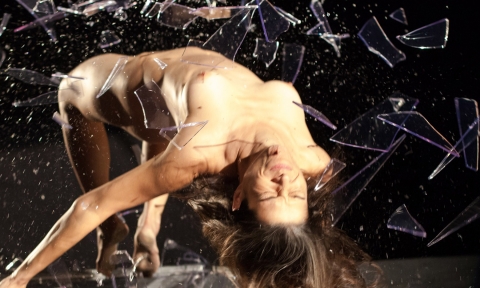 The Argentine curatorial committee — Ximena Caminos, Larisa Zmud, curator and co-founder of Slyzmud Gallery and Vivi Tellas, independent curator and theater director — selected an additional nine local artists. The upcoming presentation, which marks the project's first international stop, will occupy the entirety of Sala Molinos in addition to public spaces around the Faena Art Center.
Sala Molinos
May 31st to June 8th
Open to the public 2-9 p.m
Download the line-up in English
Download the line-up in Spanish
Performances Saturdays and Sundays throughout the run of the exhibition
For more information on "Auto Body" please visit www.autobody-movement.com
General admission: $50 pesos argentinos. Free on Mondays.
2 for 1 tickets deal with HSBC cards and Citroën keys.
CURATORIAL COMMITTEE BUENOS AIRES
Ximena Caminos, Vivi Tellas, Larisa Zmud
ARTISTS
María José Arjona (Colombia)
Cecilia Bengolea (Buenos Aires, Argentina)
Rosario Bléfari (Mar del Plata, Argentina)
Adriana Bustos (Bahía Blanca, Argentina)
Jimena Croceri (Cutral Có, Argentina)
Jen DeNike (USA)
Cara Despain (USA)
Zackary Drucker (USA)
Naomi Fisher (USA)
Eloise Fornieles (UK)
Regina José Galindo (Guatemala)
Ana Gallardo (Rosario, Argentina)
Silvia Gurfein (Buenos Aires, Argentina)
Micol Hebron (USA)
Angie Jennings (USA)
Marie Karlberg (Sweden)
Sigalit Landau (Israel)
Dana Levy (Israel)
Molly Lowe (USA)
Cristina Lucas (España / Spain)
Marina Mariasch / Máquina de Lavar (Buenos Aires, Argentina)
Lee Materazzi (USA)
Alex McQuilkin (USA)
Ana Mendez (USA)
Nontsikelelo Mutiti (Zimbabwe)
Narcissister (USA)
Tameka Norris (Guam)
Daniela Ortiz (Perú)
Karina Peisajovich (Buenos Aires, Argentina)
Christina Pettersson (Suecia/Sweden)
Kembra Pfahler (USA)
Cheryl Pope (USA)
Tanja Schlander (Denmark/ Dinamarca)
A.L. Steiner (USA)
Diana Szeinblum (Buenos Aires, Argentina)
Sharita Towne (USA)
Tiffany Trenda (USA)
Naama Tsabar (Israel)
Georgia Wall (USA)
Agustina Woodgate (Buenos Aires, Argentina)
Antonia Wright (USA)
Rona Yefman (Israel)
Maya Zack (Israel)
CURATORIAL PLATFORM
Ombretta Agró Andruff
Beth Boone
Ximena Caminos
Mariangela
Susan Caraballo
Ilaria Conti
Carolyn Drake
Rylee Eterginoso
Rossella Farinotti
Jane Hart
Rujeko Hockley
Tami Katz-Freiman
Meaghan Kent
Natalie Kovacs
Hadas Maor
Kimberly Marrero
Diana Nawi
Grela Orihuela
Brandi Reddick
Rotem Ruff
Marie Shek
Chana Budgazad Sheldon
Stephanie Sherman
Sandra Teitge
Vivi Tellas
Larisa Zmud
Natalia Zuluaga