Halloween at Faena Theater
HALLOWEEN AT FAENA THEATER
AN EVENING OF PSYCHOMAGIC ✨
---
SATURDAY, OCTOBER 28 - Prepare for the peculiar and step into our realm of eccentric enchantment at this year's Halloween celebration, 'Psycho Magic,' inspired by the visionary Alejandro Jodorowsky.
__________
🎭 FAENA THEATER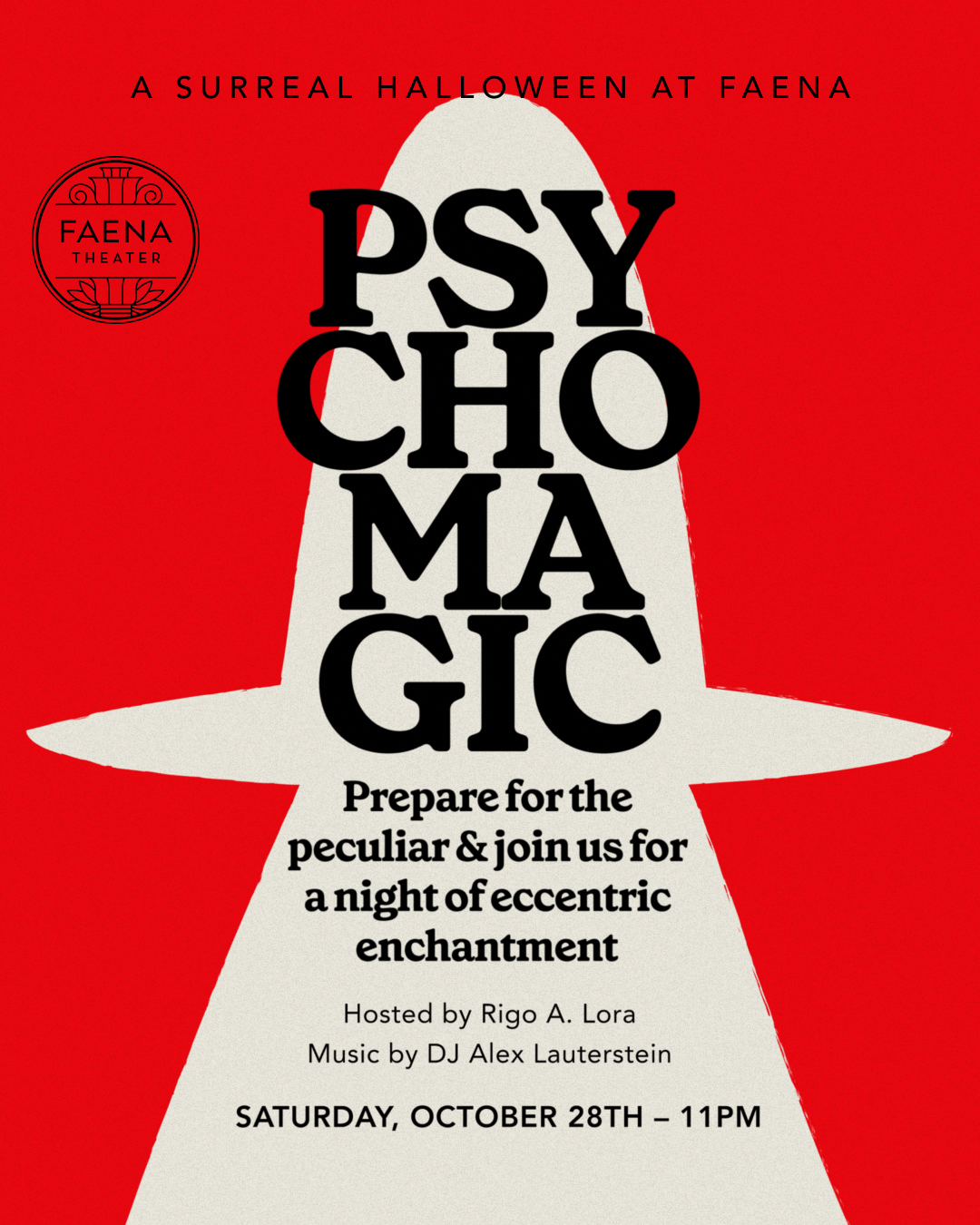 Saturday, October 28th | 11:00PM 
Join us for a night of mystique and madness as the grand Faena Theater sets the stage for an unforgettable dance party. 
Immerse yourself in our otherworldly atmosphere featuring live music by DJ Alex Lauterstein, craft cocktails, and special vignette performances unfolding throughout the night!
EVENING HOSTED BY RIGO A LORA.
We cordially invite you to don your imaginative attire and join us for an extraordinary experience. Embrace the magic of the occasion as you showcase your splendidly crafted ensemble amidst a gathering of like-minded enthusiasts.
Tickets begin at $150 per person. 
FOR RESERVATIONS: CLICK HERE
---
Reservations & More Information:
SATURDAY, OCTOBER 28TH 
FAENA THEATER: Tickets begin at $150 per person.  For tickets click BOOK NOW. 
AGE RESTRICTIONS: Guests must be of 21+ years of age
ACCESS VIA 32nd STREET FAENA THEATER ENTRANCE
For more information, call +1 786-655-5742 or email 

[email protected]