A Study On The Properties Of Water By Ma Yuan
Possibly one of the most beautiful series of paintings from the Song Dynasty, and a treat for the mind.
Ma Yuan (馬 遠, c.1160-1225) was a Chinese Song Dynasty painter and the founder of the Ma-Xia school who created what is still perhaps the most exquisite pictorial study of the movement of water. In a series of 11 silent – very silent – paintings, Ma Yuan testifies to a fog that rises over a deep sea, its currents and eddies, the wrinkles of the Yangtze River, a light breeze on Dongting Lake, and to layers upon layers of persistent marine tremors. In all of his paintings, the waves follow an implicit score composed by the wind.
In his Study of the properties of water, the only characters are precisely those of the water and the wind (feng shui). But in some paintings, a third element makes an appearance, the amber color of the mountain tea, and this is transmuted to others over time.
The inscriptions in black are the titles of the works, which are partially translated here. The red seals (those ghosts in the water) are a traditional means of providing either what we now call a signature (typically, these include details on the artist, printer, the artist's family, the historical period and the owner) or they represent signs of approval from art critics (unimaginable in a contemporary painting).
Without further drowning the work in commentary, some examples are shared below.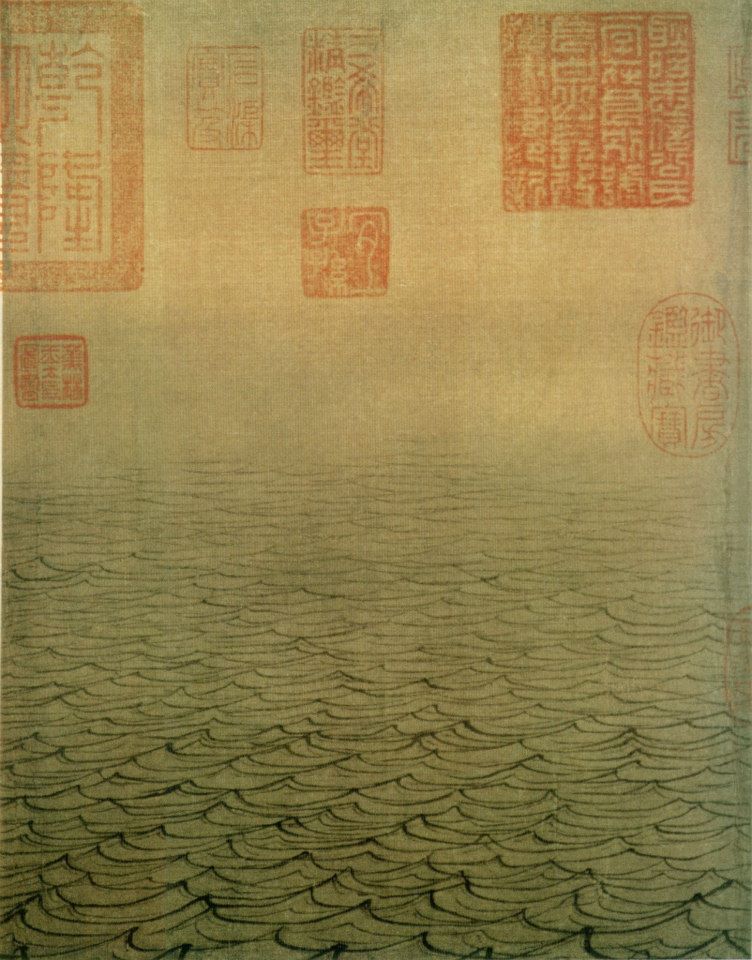 Related Articles