" We create projects that have the power to positively transform cities, shifting old paradigms to rapidly become new cultural epicenters. Faena is my personal way of doing things, a distinctive example of a resilient and innovative community to the world " 
-Alan Faena

Forbes Five-Star Award 2020
Faena Hotel Miami Beach has been honored with the Prestigious Five-Star Award by Forbes Travel Guide for the fourth consecutive year.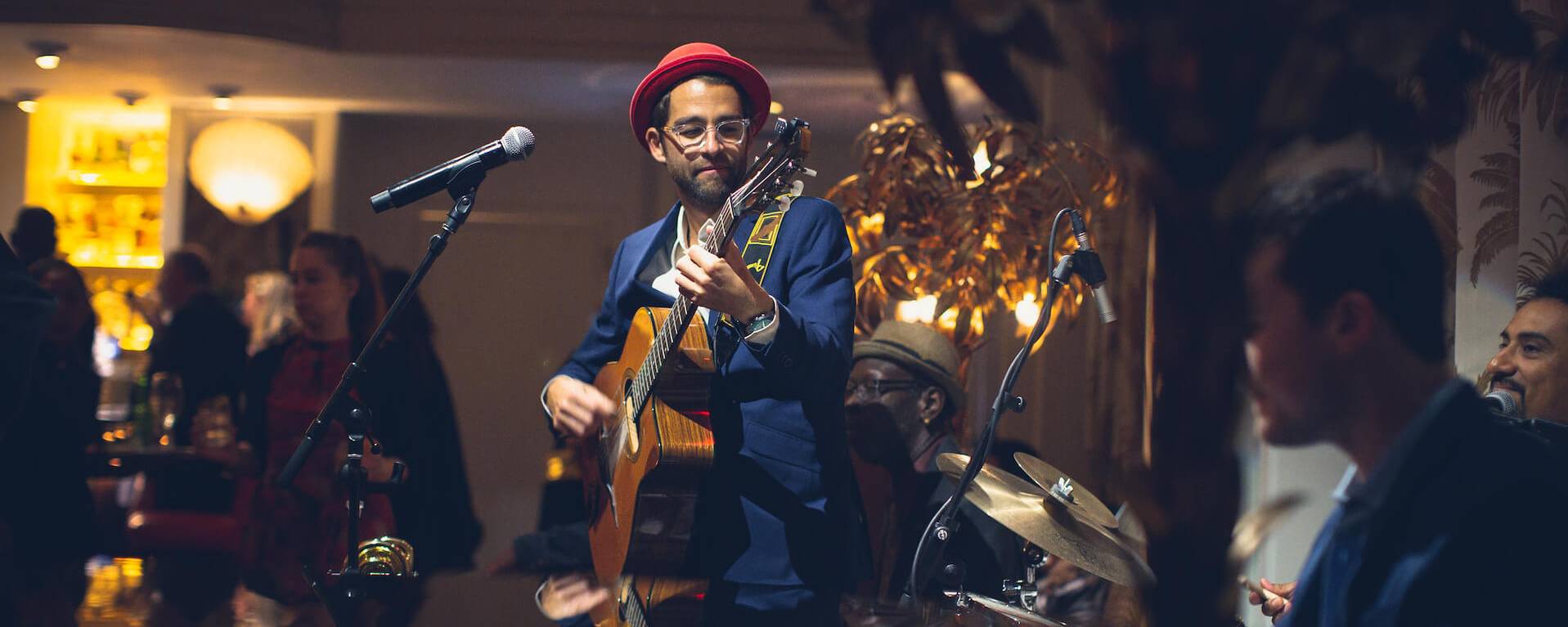 The Living Room
Feel the pulse of music at Faena's heart - The Living Room featuring daily live entertainment, sumptuous light bites, bespoke craft cocktails and a broad array of wines.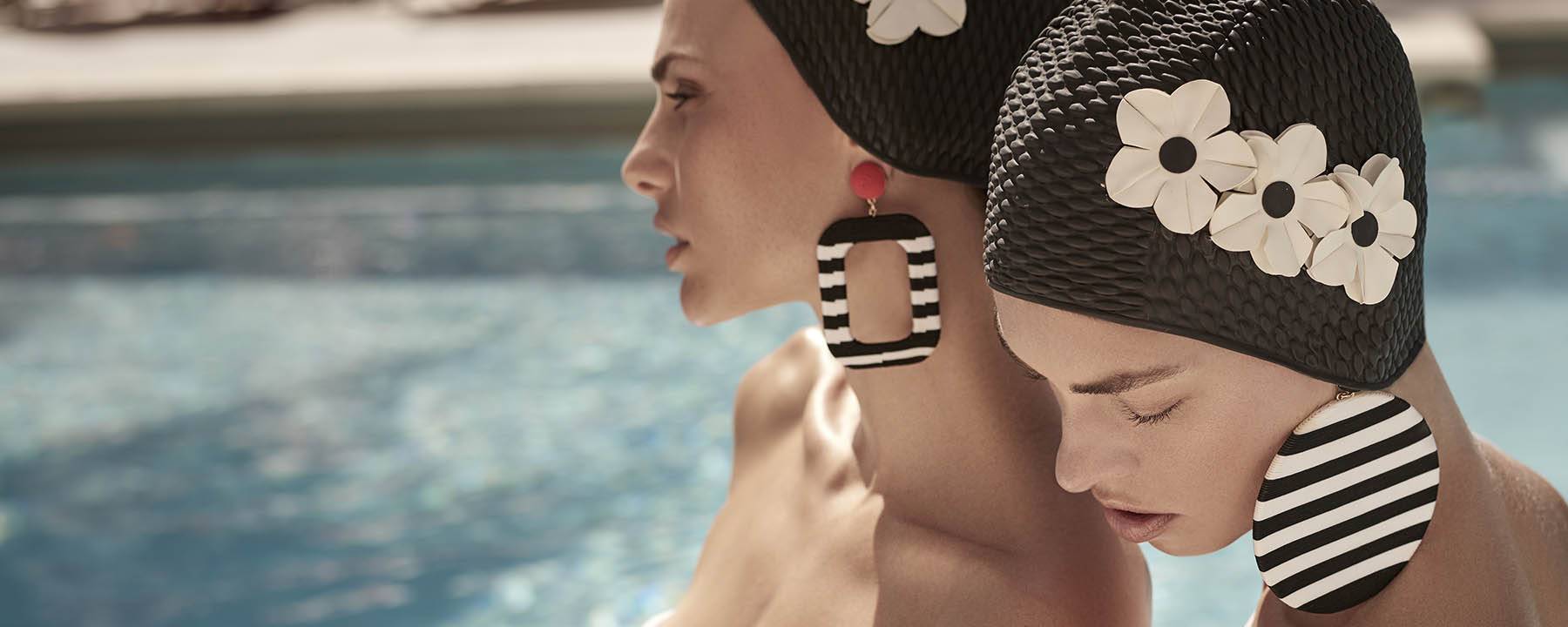 Faena Bazaar: The Spectacle of Retail
A Curated Shopping Experience in collaboration with Curio. Explore upcoming brands from around the world, and exclusive designer pop ups.
"Alan Faena does in reality what I try to do in movies and theater, that's why we connect, Faena Miami is like a movie but it is real"
-Baz Luhrmann
Epicurean
Immersive culinary concepts and elevated dining experiences are the heart of our award-winning restaurants.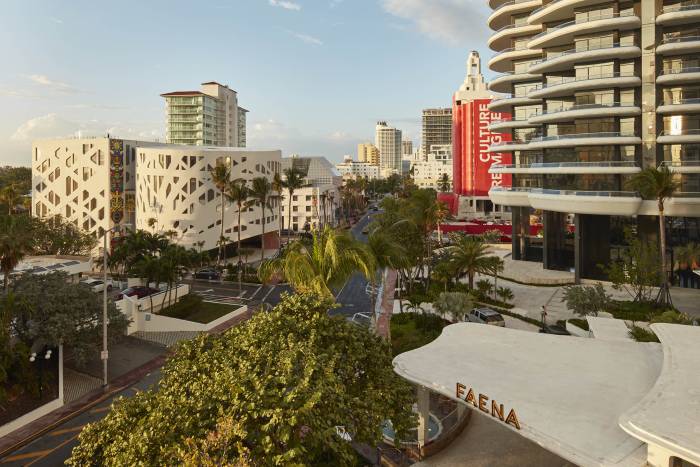 Urbanism
In Miami and Buenos Aires, the Faena Districts are the urban heart of culture, creativity, and collaboration. Discover our world. 
Hotels
Sophisticated, welcoming, and profoundly personal, Faena Hotels provide unparalleled service and unforgettable experiences. A perfect blend of a hotel and resort life mixed with local history and deep cultural values.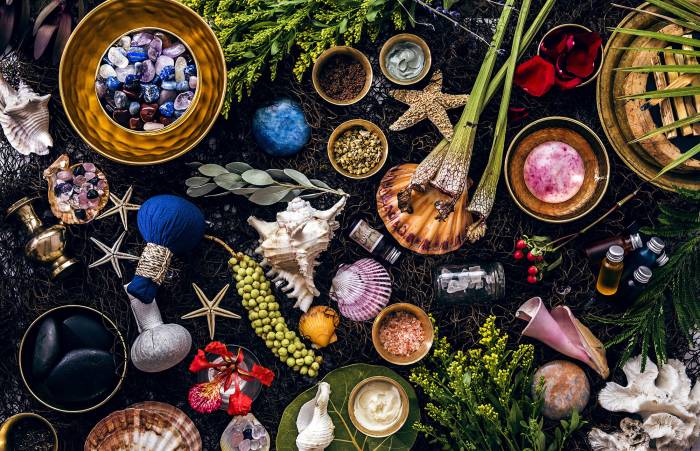 Wellness
Ancient healing rituals from around the world meet modern wellness techniques, creating a holistic experience that revives and rejuvenates mind, body, and soul.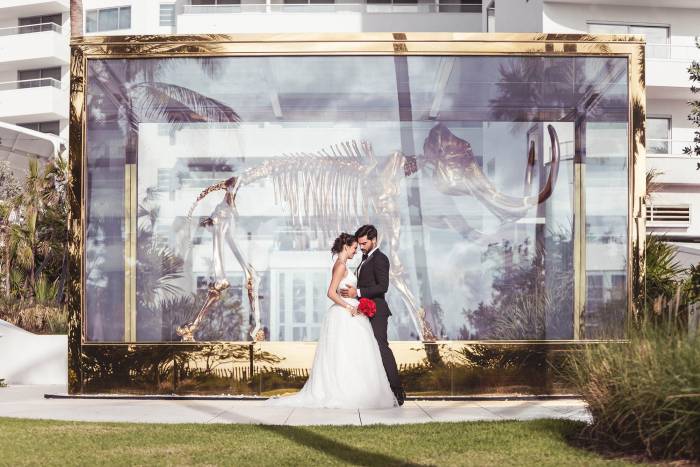 Celebrate
Stunning settings, state-of-the-art facilities, world-class dining and entertainment, and the spirit of Faena create the perfect formula for unforgettable meetings, events, and celebrations.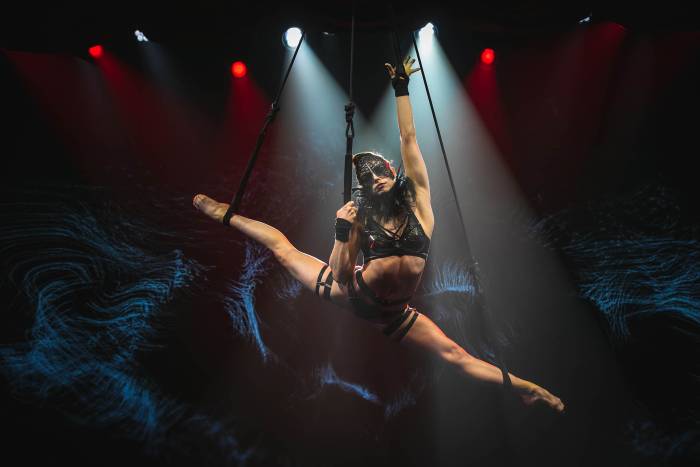 Entertainment
Spellbinding performances, spectacular settings...every night out at Faena is magical. Wrap up your day–or get it started–with an unforgettable show, or simply order a nightcap and see where the night takes you.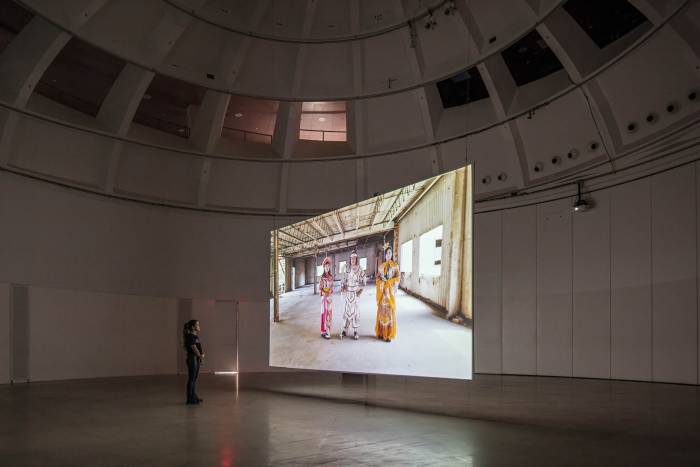 Faena Art
Explore innovative creative practices and immersive visual experiences that transcend the traditional boundaries of art, science, philosophy, and social practice.
Faena Journal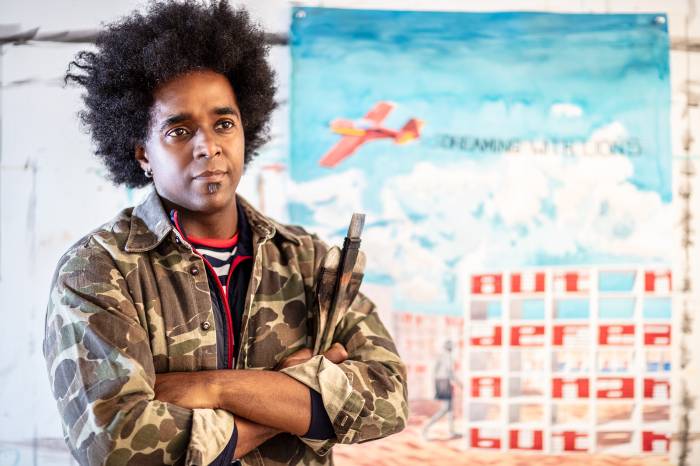 A Conversation with Alexandre Arrechea
A look inside the imagination of Cuban artist and Dreaming with Lions mastermind, Alexandre Arrechea

Los Fuegos by Francis Mallmann
Born from a gaucho's fiery touch -  Argentine grillmaster Francis Mallmann creates a contemporary asado experience based on his passion for the ancient art of South American live-fire cooking. Featuring an iron rod dome, open-fire kitchen and local ingredients, Los Fuegos transforms traditional rustic recipes into sophisticated, savory dishes.