Can All the Planet's Seeds Be Gathered in One Place?
Part of the Royal Botanic Gardens, Kew, the Millennium Seed Bank collects and stores seeds from around the world for conservation and sustainability.
Seeds are always objects of a magical quality because they content latent life inside. They're also the treasures of a planet where one in five plant species (somewhere between 60,000 and 100,000) is in danger of extinction. Part of the UK's Royal Botanical Gardens, Kew, the Millennium Seed Bank (MSB) is a gigantic collection of invaluable plant embryos, and is dedicated to collecting, storing, and preserving the world's seeds.
Located in Sussex County, the MSB receives seeds from around the globe. It has alliances with institutions and labs in about 100 countries. Once there, the seeds are examined, classified, cleaned, dissected, and stored in underground vaults at freezing temperatures. Freezing stops the seeds' metabolic process, slowing their germination and death, which is how they're kept intact for a long time.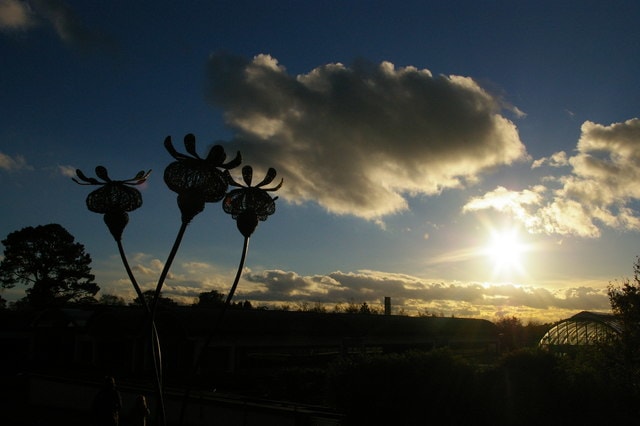 An unlikely bank, it is today the largest and most complete concentration of seeds. With more than a billion seeds divided into 87,500 collections, it's the equivalent of 10% of all the plant biodiversity on the planet. The MSB's vital task is to safeguard Earth's plant diversity and to make plants available for scientific study —invaluable when one considers how much we don't know about them. The seed bank also contributes to efforts to reforest natural areas that have been severely affected by people.
Imagine for a moment the quantity of perfect information lodged in this botanical archive. Then remember the essential role that plants have in the functioning of the planet and only then might one begin to quantify the value of the initiative.  
A generous gift to future generations, the colossal collection continues to grow each day. A plant-based Noah's ark, it ensures that the diversity of these plants —among Earth's most dazzling treasures— is preserved intact.
Related Articles