Kurt Cobain On Discrimination Against Women And Sexual Identity
The enfant terrible of grunge was not merely an icon of teenage angst in the Nineties: he also found ways of reconstructing himself over time.
Kurt Cobain was initiated into rock history too soon as the sadly renowned lead singer of Nirvana, the band that in the early 90s changed the sound of stadium rock and transformed it into a violent, emotional and personal issue. Nonetheless, Cobain refused to take his interviews seriously, which is why a recently discovered cassette featuring an interview with Jon Savage sheds some light on the unwilling teenage angst icon of the 20th century.
In this 1993 interview (made into an amazing animated short film by Blank on Blank and PBS), Cobain speaks about his childhood and how his mother tried to impress the English culture on him ('I didn't even know until this year that the name Cobain was Irish,' says Kurt), since his family was of English ancestry, from Country Cork. "When we toured, we played in Cork and the entire day I walked around in a daze. I'd never felt more spiritual in my life. I was almost in tears the entire day. It was the weirdest thing."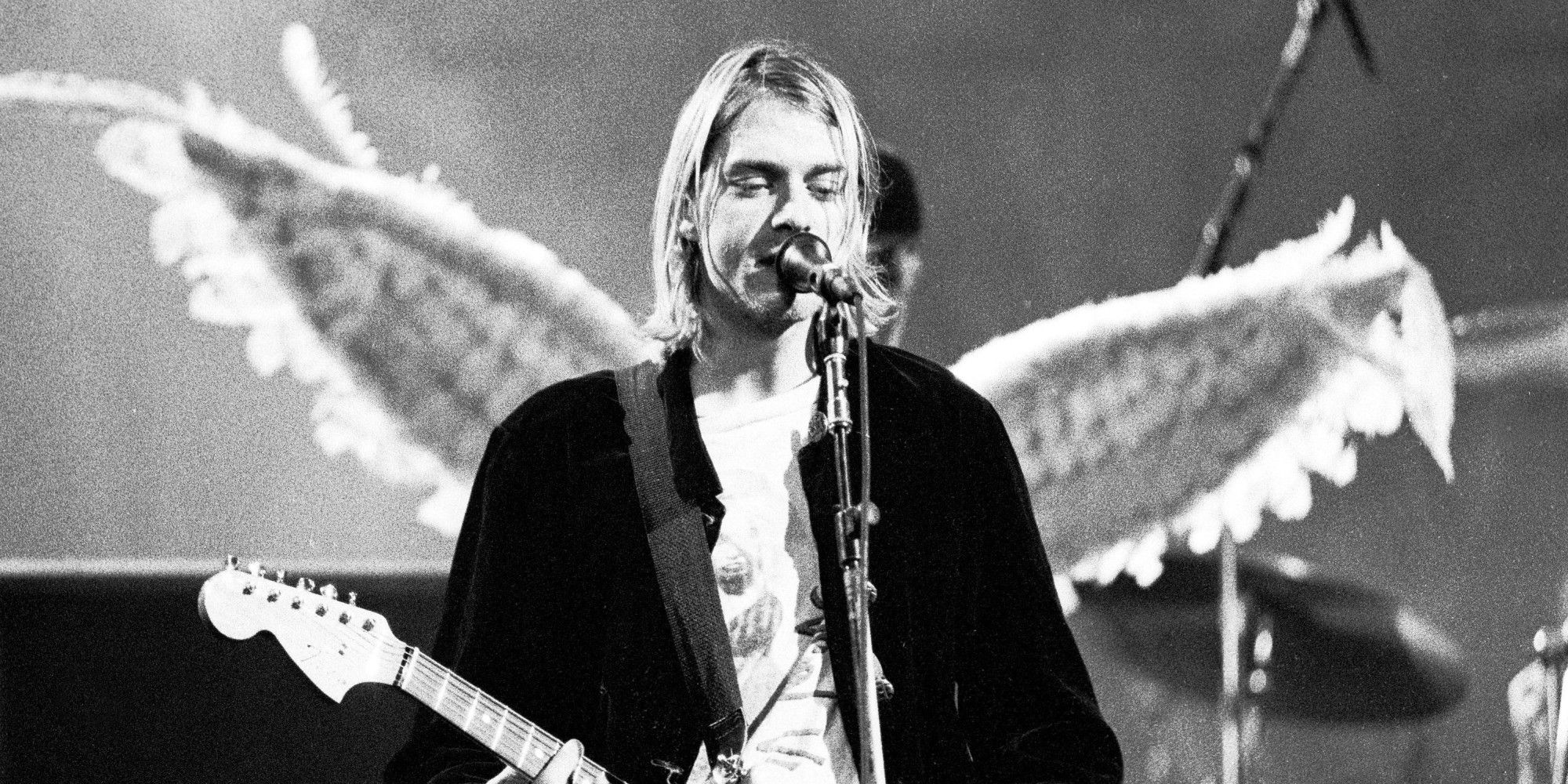 Later on in the interview, Cobain addresses the years after his parents' divorce and how he'd come to understand the oppression of women after having female friends. "I desperately wanted the classic, typical family. Mother, father," which resulted in him alienating from his friends at school,
And I ended up hanging out with girls a lot. And I just always felt that they weren't treated with respect. Especially because women are just totally oppressed. I mean the words "cunt" and "bitch" were totally common. Although I listened to Aerosmith and Led Zeppelin, and I really did enjoy some of the melodies they'd written, it took me so many years to realise that they had a lot to do with sexism.
Cobain was very smart; perhaps a lot smarter than he looked. And maybe it was his intelligence and sensibility at such a young age that made his schoolmates think he was gay. "I even thought I was gay," he affirms.
I thought that might be the solution to my problem. Although I never experimented with it, I had a gay friend and then my mother wouldn't allow me to be friends with him, well, because she's a homophobe. It was devastating, because finally I'd found a male friend who I actually hugged and could show affection to, and we talked about a lot of things.
Those years of loneliness and alienation translated into his music: violent, but profoundly melodic, just like his voice. But Cobain's voice has a physical ingredient:
Every time I've had an endoscope they find a red irritation in my stomach, but it's all from the anger. And screaming. I mean not only does my stomach have inflamed irritation but I have scoliosis. And the weight of the guitar has made my back grow in this curvature. So it gives me back pain all the time. You know? I'm always in pain, too, and that really adds to the anger in our music. It really does, I'm kind of grateful for it in a way.
Perhaps the portrait of the rock star that lived too quickly and died too young is but a partial one. During his last year, Cobain seemed pretty happy despite all the negative aspects: "Especially since I've been married and had a child. You know within the last year, my whole mental state and my physical state has almost improved one hundred per cent. I haven't felt this optimistic since the divorce, you know?"
Related Articles