Living Street: A Social Experiment in Sustainability
A Belgian experiment uses design to teach about our relationships with community, the streets, and the city.
Although lots of sectors of the population are constantly reconsidering alternatives to the lives of our communities, sometimes urban housing conditions make it difficult for solutions to even be imagined. But it's right when such difficulties reach their peak that imaginations expand to permit and encourage more sustainable ways of life. Community are built to integrate everyone and not just a select few. That's what happened in Ghent, a town in Belgium, where a fourth generation of "Living Street" is being prepared. A residential project that brings the community and authorities together, its aim is to make positive changes, at least temporarily, to everyone's way of life.
The experiment is an attempt to demonstrate that design and public policy can work together more harmoniously, while more deeply involving residents in the destinies of their communities. In Ghent, as in large and small cities all over the world, ways of life have changed a lot and very fast. Transport, waste management, and housing have each grown into problems on a new scale. Children play only indoors, spending less time outdoors, as streets give way to parking lots and expressways.
The "Living Street" project is described on the official website a as an experiment in which residents turn their streets into the streets of their dreams. The first step is always to coordinate with the local authorities to schedule the closure of the street, or a part of it, to traffic. That first step also means involving all of the neighbors. It's these same residents who need to agree on how to make the streets of their dreams into a reality, and a new experience of life.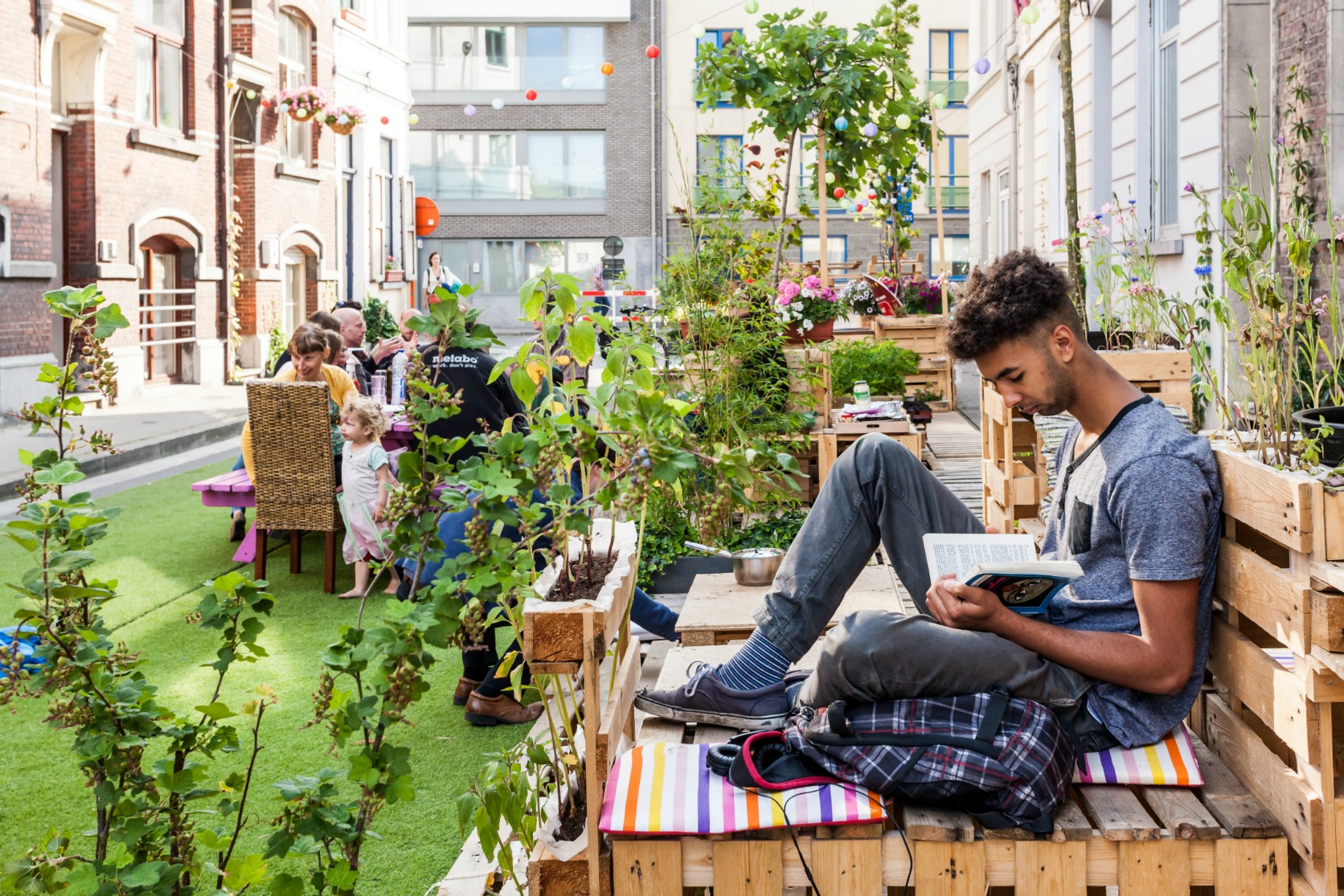 But what do they mean by a "new way of life"? Think about people's routines. They leave their homes to move to their places of work or study. They inhabit public spaces, but these are usually limited to the inside of a car or to some other form of transportation. Motivated by the idea of ​​sustainability, "Living Street" calls for a re-appropriation of urban space to recover a sense of community through multiple projects. These include urban farming, spaces for play and for socializing, the use of cleaner transport like bicycles and car-shares, and the consumption of locally grown produce.
Lab van Troje is the urban design studio that was awarded the task of producing and documenting these alternative ways of life. Perhaps it's an experiment we could do in our own communities and settlements once we realize that the ways we live now are not only bad for the environment but harmful to our experience of human life, in societies where people are alienated by work and distance. This one is a project driven by agents of change who simply refuse to believe that we're already living in the best of possible worlds.
Related Articles