On The Monstrous Caricatures Once Made By Da Vinci
Both the comic and the grotesque are part of the little-known legacy of one of history's most impressive minds, that of the great Leonardo Da Vinci.
"There is no exquisite beauty… without some strangeness in the proportion."

Edgar Allan Poe
The European Renaissance saw, in many of its most important artists, a special taste for caricature, a celebrated art with a meaning very different from that which it bears today. One of caricature's most unexpected exponents was Leonardo Da Vinci, a close observer of human physiognomy, and whose love of the unusual and the eccentric (still evident in a charming to-do list) led to the making of his grotesque, often strange drawings. In his own time, these were deeply admired as were those of another frequent creator of this type of graphic, Michelangelo.
Some of Da Vinci's most renowned biographers, including Giorgio Vasari, claim that the Italian had a fascination for human heads of out-of-the-ordinary shapes and for faces with strange features. This was to such an extent that he was able to follow a person for a day at a time just to memorize the shape of his or her head or their features, and then to draw them.
The profound interest of this genius of the Renaissance in human physiognomy – an interest which would eventually find maximum expression in portraits like the Mona Lisa or Lady with an Ermine – led Da Vinci to produce a good number of drawings of miniature heads. He called these the visi monstruosi (monstrous faces), a graphic catalog of groups of heads which allowed him to contrast the shapes and sizes of each character, a practice followed by other portrait masters. Among them were Dürer, Bruegel, and Bosch – who used such drawings to allegorically illustrate human vices like greed, pride, gluttony, and vanity.
These deformed and playful characters, human-like gargoyles of nearly animalistic features, come surprisingly from the same hand which drew the Man of Vitruvius, a representation of the perfect proportions of the human being. This facet of the work of Leonardo Da Vinci allows us a glimpse into the mind whose aesthetic search was never limited to the canons of what we consider beautiful or harmonious. A genius, he found beauty in even the most strange and extravagant.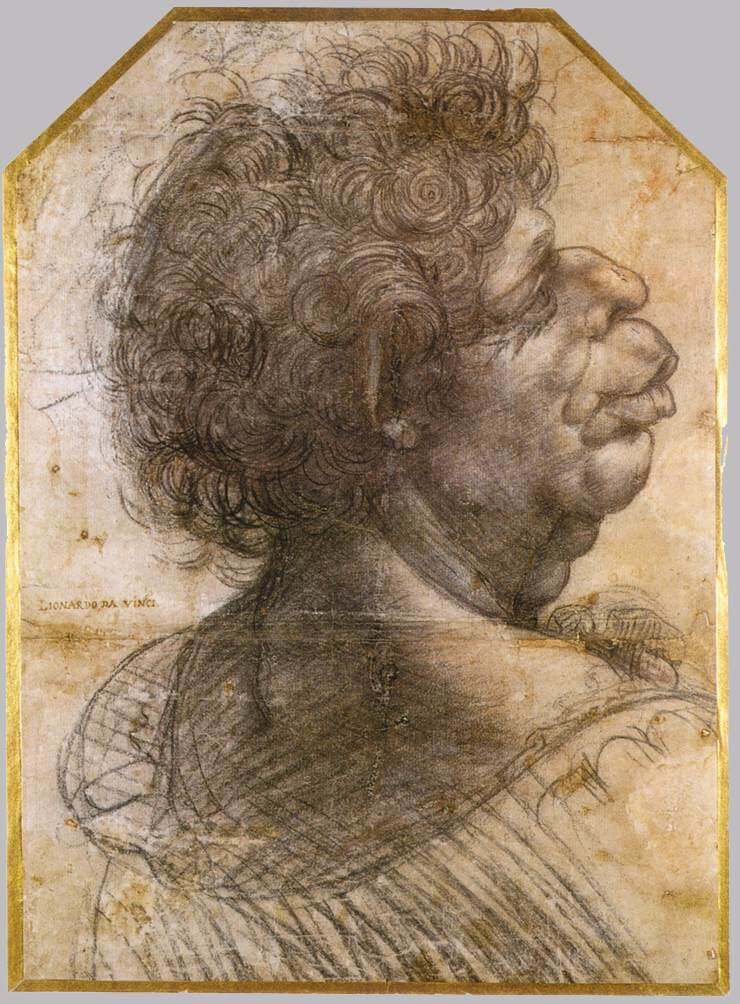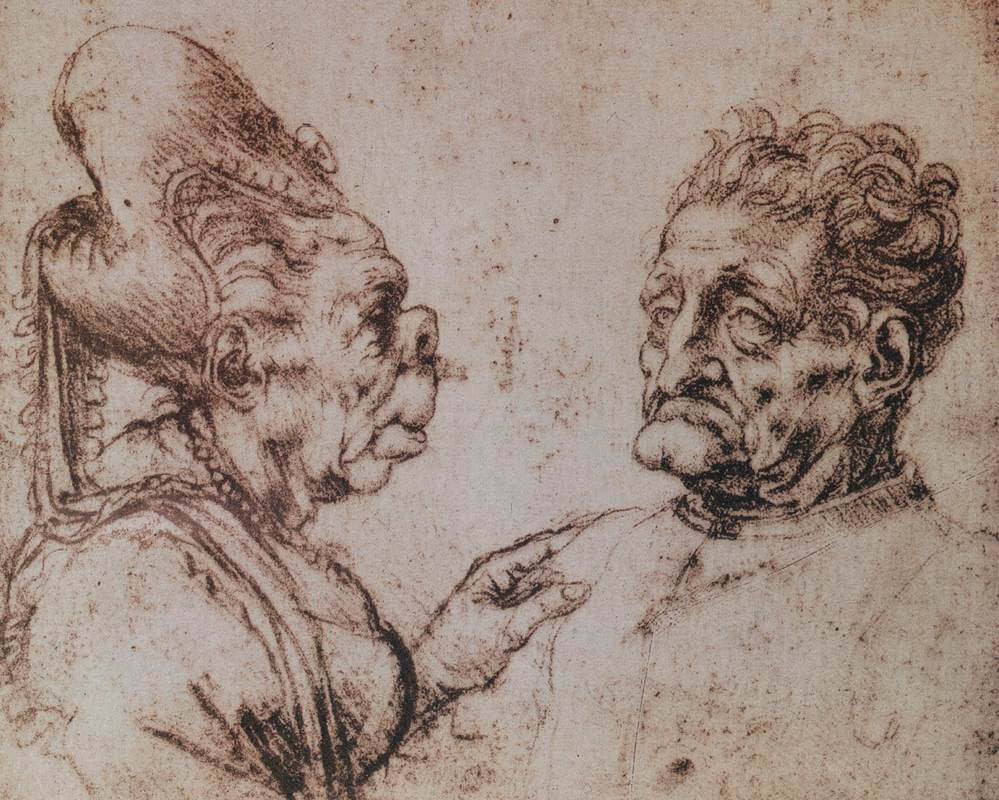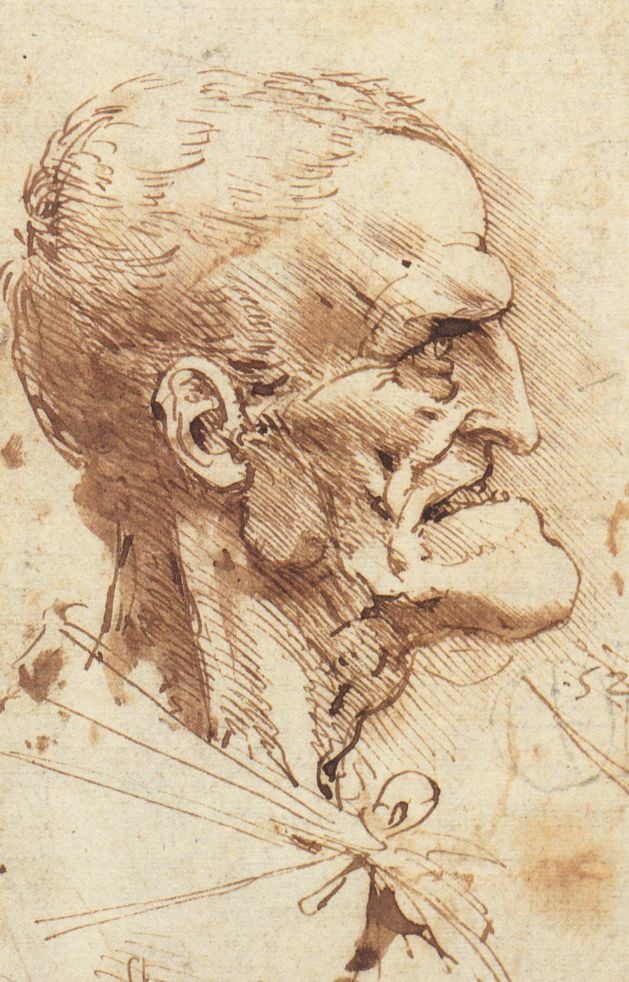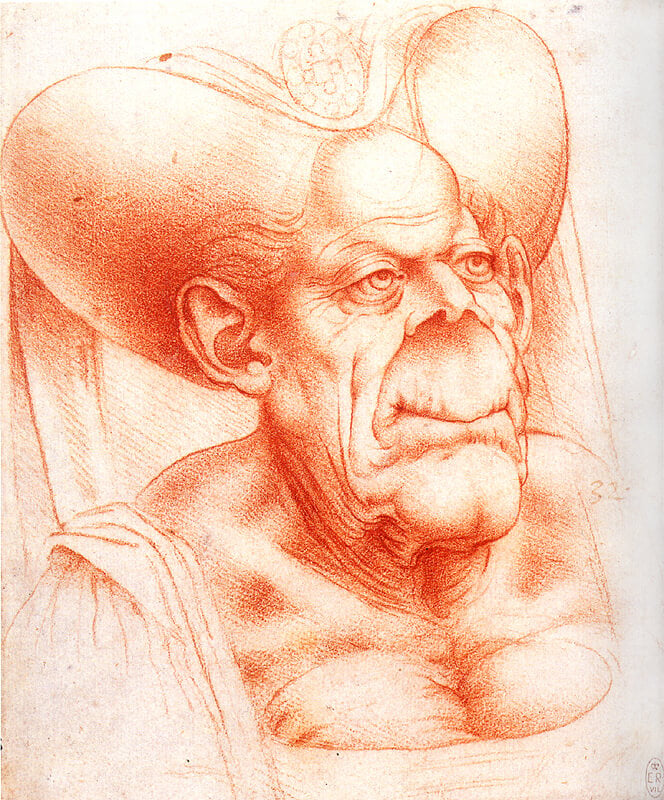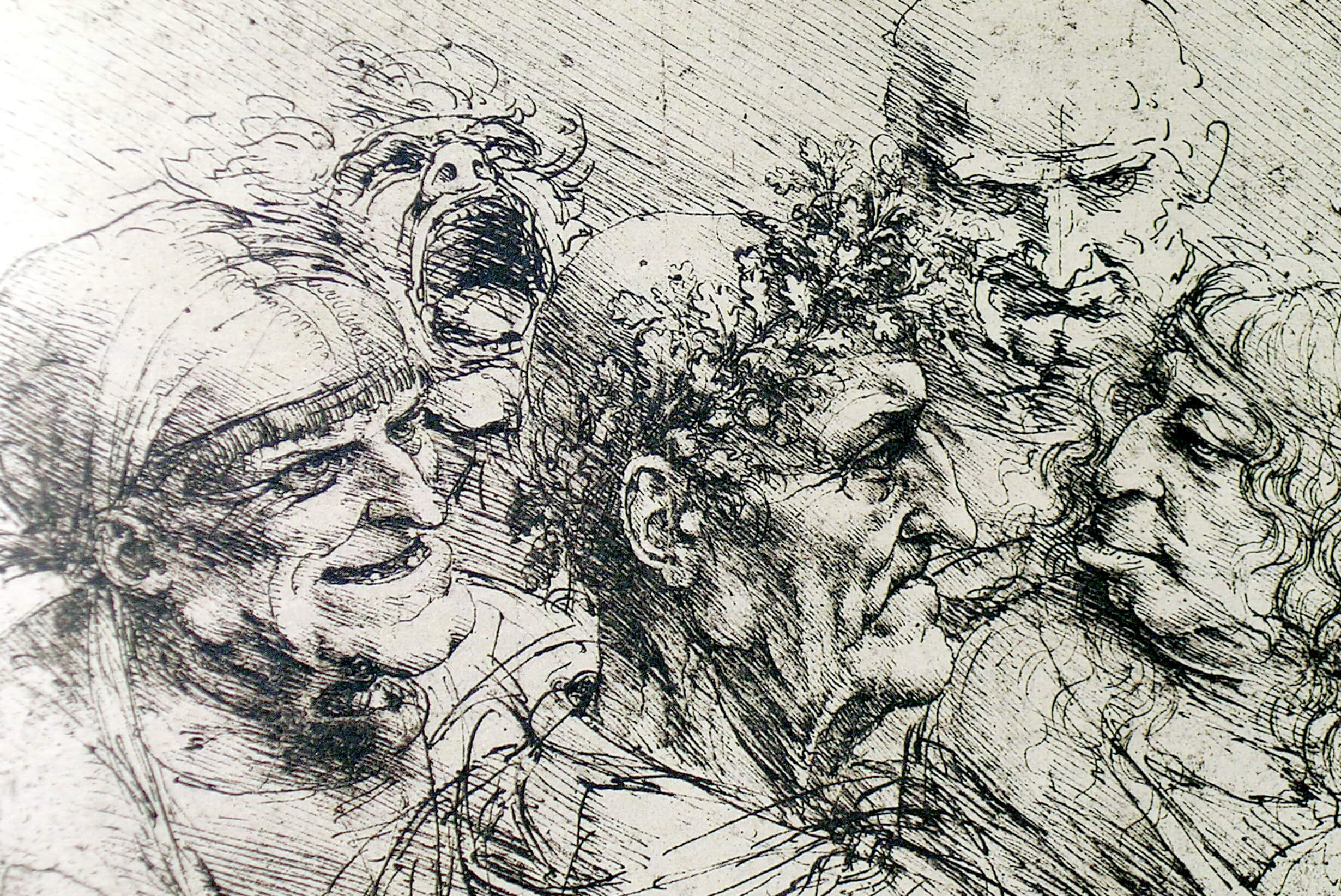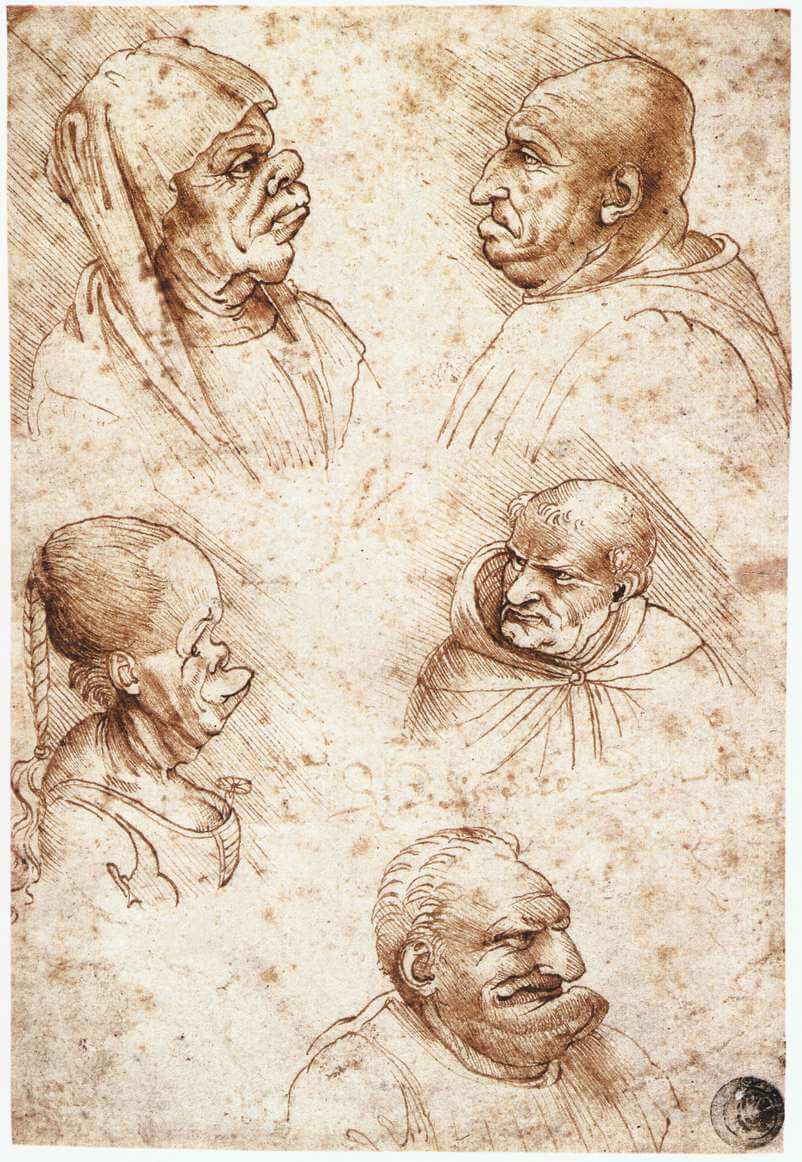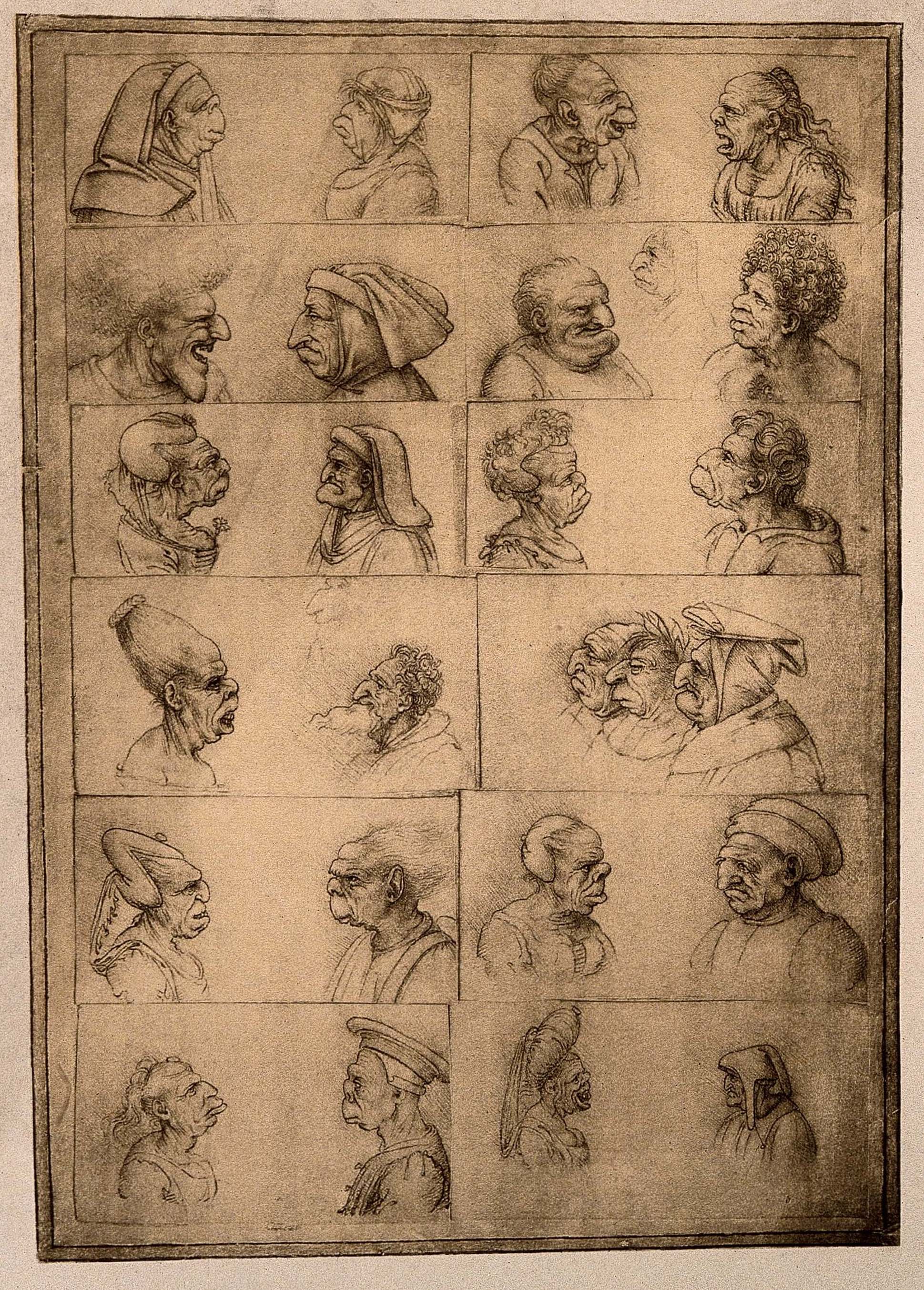 Related Articles