Pedro Friedeberg, Sculptor of Mythologies
A restless architect of symbols, Pedro Friedeberg generated his own universe within a geometric landscape.
An architect of worlds and often labyrinthine confusions, Pedro Friedeberg (Florence, 1936) and his work have astonished the world for more than 50 years. A deeply eccentric artist, he's the purveyor of a poetic, psychedelic surrealism that eludes any attempt at definition, and still traps, in a tangle of colors and forms, anyone who dares to be immersed within his landscape.
Friedeberg's parents fled his native Italy with the onset of World War II, and arrived in a place where the surrealism in his head would be welcomed; Mexico. After studying architecture – still evident in his career as an artist – he devoted himself to visual arts and industrial design. Drawing from the work of Escher and Gaudí, and indeed, from the hippie movement of the 1960s, he's been consistently cataloged as surrealist, but Friedeberg's surrealism tended toward bridges which no other artist within the current had ever created.
Friedeberg's hand-chair – one of his most famous artworks – provides a clear example of his poetics. An object which draws upon industrial design, it also evokes the well-known Hamsa amulet, a palm with an eye in the center, one of the most famous Middle Eastern protective talismans. The object and its functional characteristics go beyond the merely utilitarian and exist in a place where the mysticism of the symbol and the aesthetics of the 1960s interact. Hinduism, Judaism, occultism and the religions of the pre-Hispanic peoples of Mexico are all recognized in spaces filled with fantastic geometries and vibrant palettes.
The psychedelia of Friedeberg's surrealist landscapes also respond to an aesthetic theory all their own. And this psychedelia, while it maintains a dialogue with other surrealists in Mexico, among them Remedios Varo and Leonora Carrington, Friedeburg's is still unlike any other.
The recent creation of a mural for Miami Beach's Faena District – consisting of some 200,000 aluminum and acrylic pieces – makes evident the validity of Pedro Friedeberg's vision. The deep relationship between his eccentric sensibility and the principles of his multifaceted project are also evident. Friedeberg's gaze always challenged the world around him, an outburst never lacking in both spirituality and a strange beauty.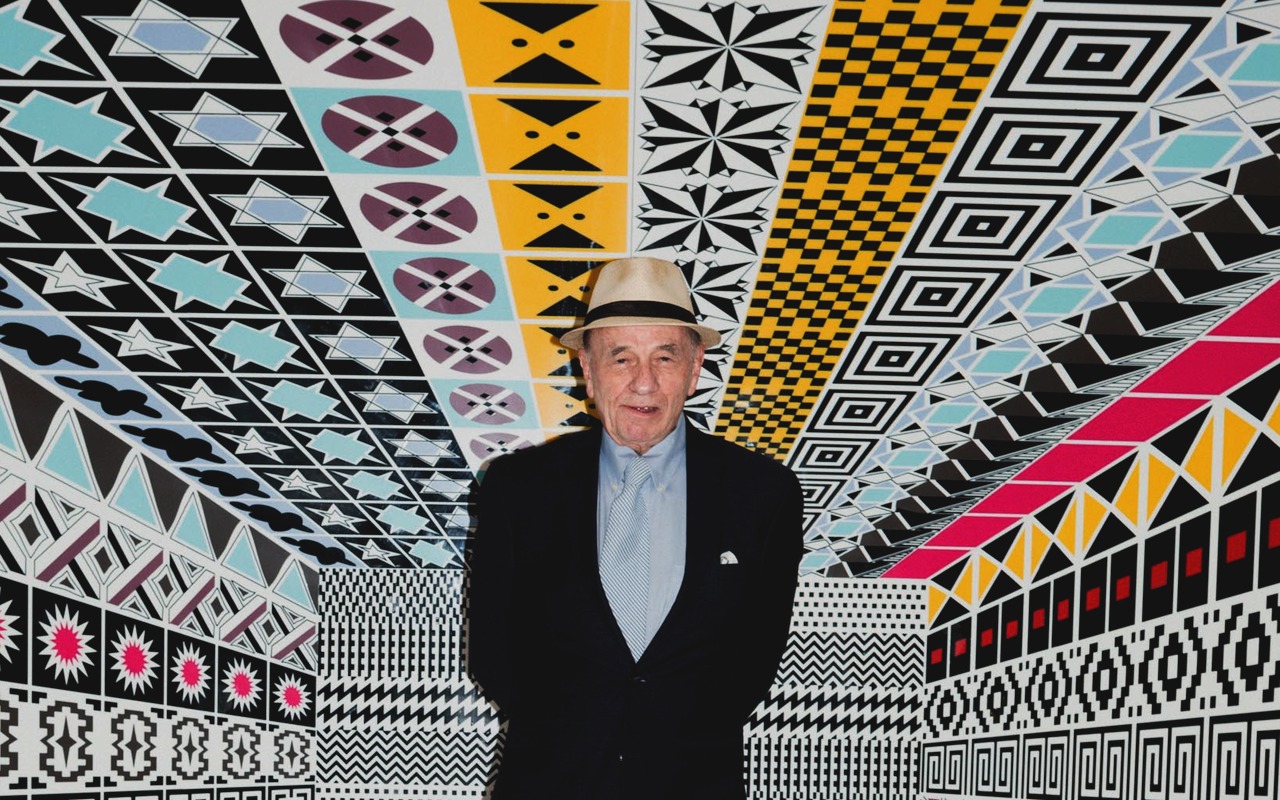 Related Articles