Pollen Particles as Aesthetic Micro-realms
Wonderful images of the different shapes and textures of the great "sperm of the plant kingdom".
Sometimes the smallest of particles contain more beauty than those which we can see at simple sight. Although perhaps this supposition might is due precisely to the fact that we cannot see them and thus their beauty is covered by enigma, by surprise. A formidable example is snowflakes, each one with the unrepeatable complexity and aesthetic. And so is the case with pollen particles.
Thanks to pollen plants can reproduce over long distances, kilometers away, even, and remain healthy. The structure of pollen nano-grains, which we are rarely shown through images, has a strong outer cover (see their small spines or protuberances) which eases their journey while it is transported from the plant it came from to that which will be pollinated.
These images, taken from Ueber den Pollen (1837) by the pharmacologist and chemist Carl Julius Fritzche, shows several magnified grains of pollen. In these we can discern the diversity of shapes and sizes in the minuscule world of pollen, which is the cause and composition of life on Earth, and which you are probably breathing as you read this article.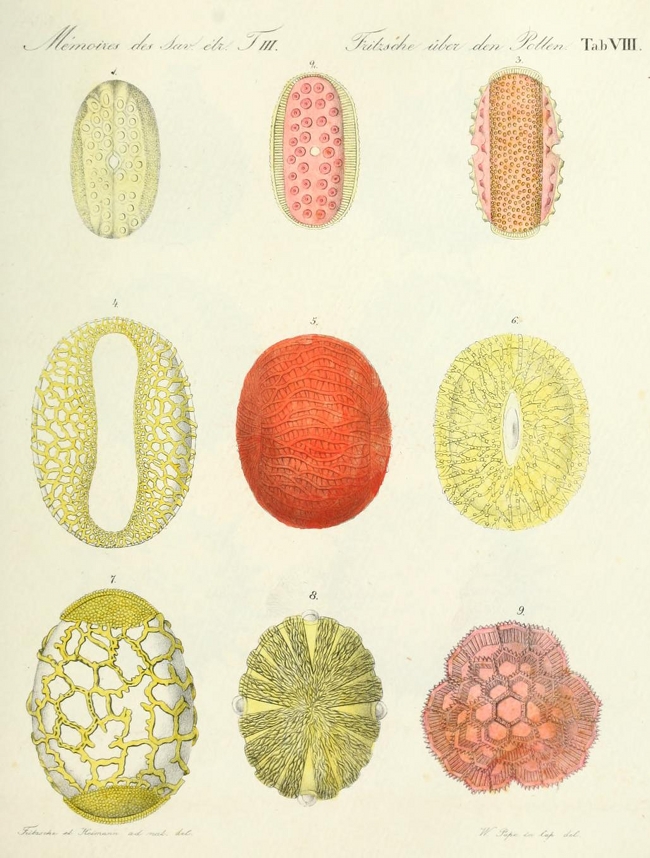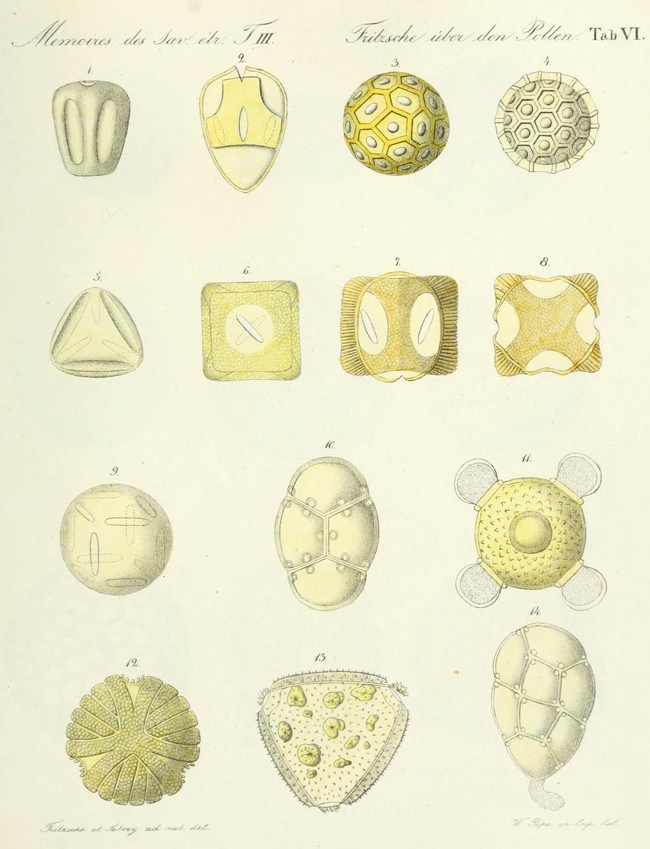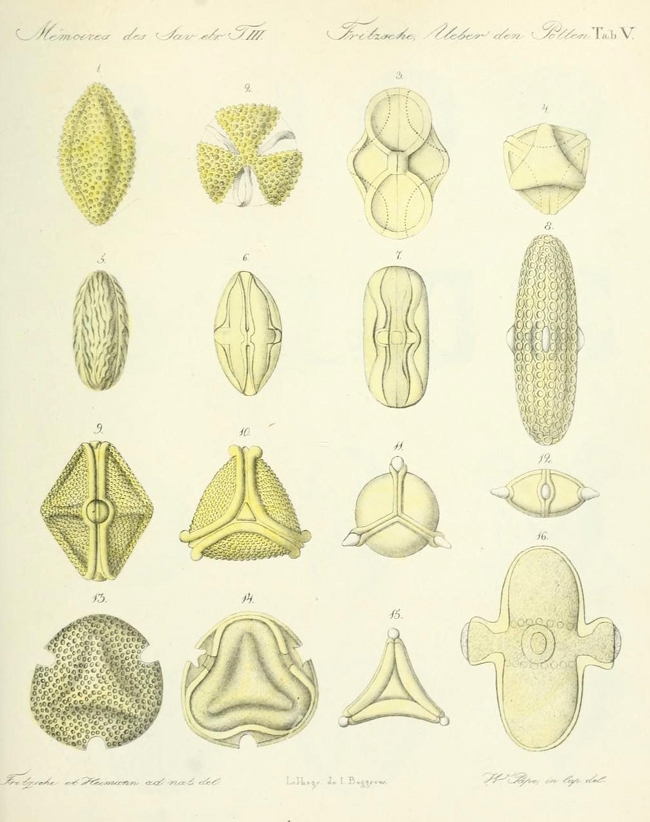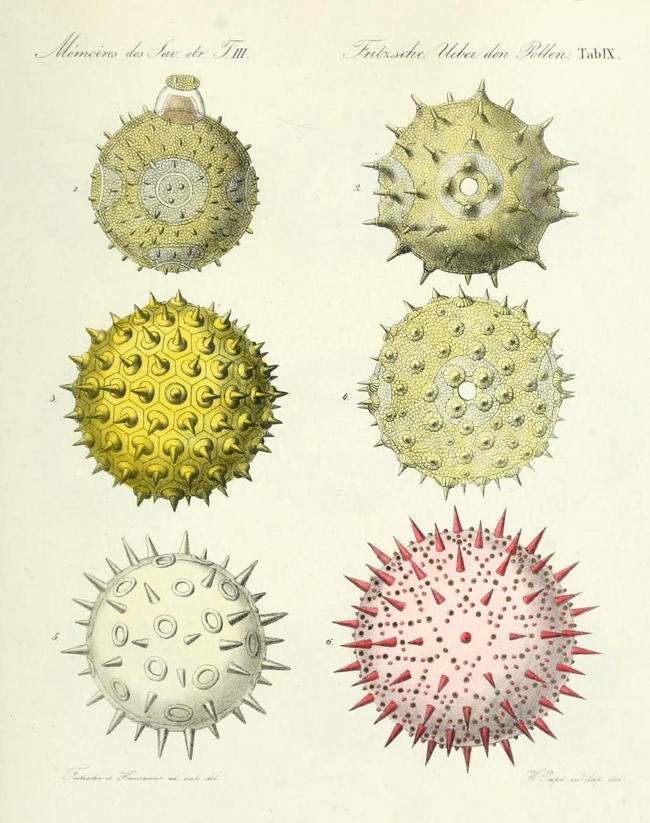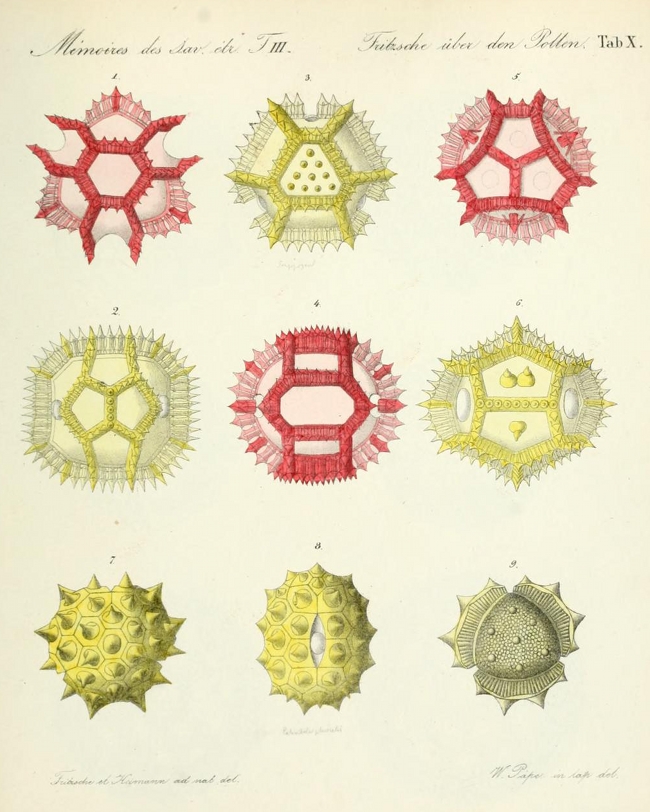 Related Articles