Shakespeare and COmpany, or the Bookstore That's Also a Book
The legendary Parisian bookstore served as a meeting place and the cradle of great literary works. It survives like a book yet unfinished.
At number 12 on the rue de l'Odéon, for near twenty years, was a bookstore which went on to become something much more, a space which brought the great literature of its time under one roof. It closed its doors in 1941 during the German occupation of Paris. Years later, the place would return to life in a new version, to carry on a history of books and writers, and one still being narrated from the center of the capital of France.
The first Shakespeare and Company bookstore was used as an office by James Joyce during his visits to Paris. He even affectionately christened the place his "Stratford-on-Odéon" (a reference to Shakespeare's birthplace, Stratford-on-Avon in England). Between 1919 and 1941 (its first three years on the rue Dupuytren), the bookstore specialized in English literature. It became a meeting point for many of the most important writers of the time. Beyond James Joyce, there were Ezra Pound, T.S. Eliot, F. Scott Fitzgerald, Ernest Hemingway, Gertrude Stein, Ford Madox Ford, André Gide, and Paul Valery.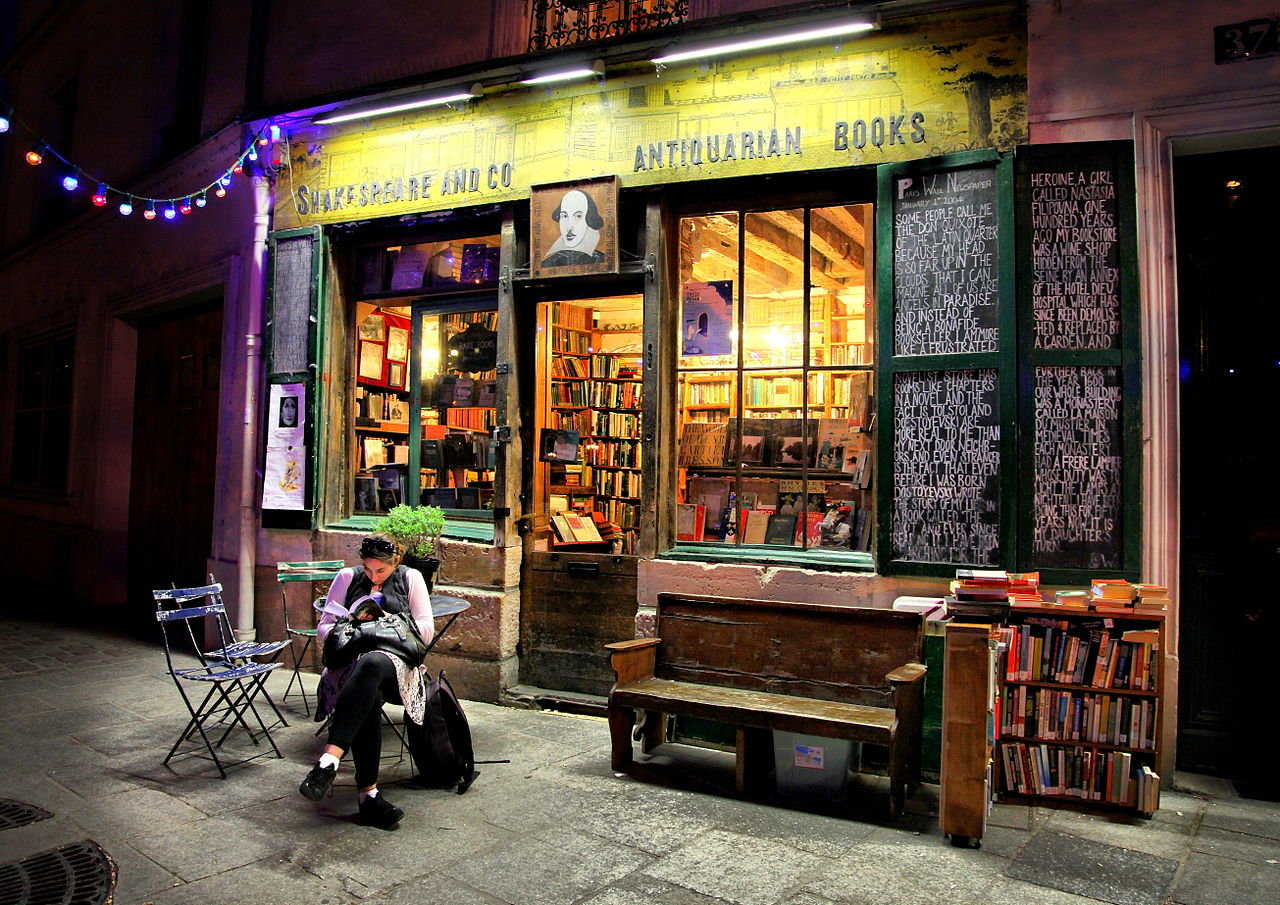 Founded by an American, Sylvia Beach, the unique establishment offered volumes of a high quality reflecting the particular literary tastes of the owner. But Shakespeare and Company was not just a bookstore. Books were also lent (in the manner of a library), and Beach was known for selling censored works, such as DH Lawrence's controversial novel Lady Chaterley's Lover, banned in both England and the United States.
Shakespeare and Company was featured in Ernest Hemingway's novel A Moveable Feast, and eventually served even as a publishing house. Sylvia Beach first published her friend James Joyce's Ulysses, one of the most important novels of the 20th century, when no other publisher dared to do so. Beach also promoted the publication of Hemingway's first book, Three Stories and Ten Poems.
One day in 1941, after the Nazis had taken Paris, a German officer entered the shop and ordered a copy of Finnegan's Wake, Joyce's final work. Beach refused the sale, assuring the officer that the only copy belonged to her own personal collection. A few days later, the officer returned to confiscate the book and to close the bookstore. Beach would spend six months at a camp in Vittel. At the end of the war, Hemingway himself would personally reopen Beach's store, but the bookstore was not to be.
The importance of Sylvia Beach's bookstore then inspired another American, George Whitman, to open a similar establishment in the center of the French capital, in 1951 at number 37 on rue de la Bûcherie. Opened in what had been a monastery, during its first years this bookstore was called Le Mistral. But in 1964, Sylvia Beach allowed Whitman to again use the name of her old store as a tribute to its history.
Whitman's bookstore (incidentally, unrelated to the bard of legend) became a key point for the literary culture of Paris, again. Allen Ginsberg, William Burroughs, Henry Miller, Lawrence Ferlinghetti, Anaïs Nin, Julio Cortázar, James Baldwin, Bertolt Brecht and the artist Max Ernst were just a few of the store's prominent visitors.
Open to this day, Shakespeare and Company functions as a book shop, a space for reading and one which allows writers and travelers to sleep there in exchange for three things: reading a book a day, doing some work for the establishment and writing an autobiography of one page for the store's archives. "Be not inhospitable to strangers, lest they be angels in disguise," reads the verse above the entrance to Shakespeare and Co. It's a place that's housed more than 30,000 people in small folding beds, hidden between the shelves.
George Whitman called his bookstore "a novel in three words." And it's true. It's a place that's became a book, one that's, as yet, still being written. Whitman later referred to his work as "a socialist utopia masquerading as a bookstore." A deep sense of community and a love for the books within its walls have made Shakespeare and Company something more than a physical space. It's a space for those who have written and for those who want to write, and it's a tribute to the deeply generous project of Sylvia Beach. Perhaps inadvertently, from this small place in Paris, it's changed the very history of literature.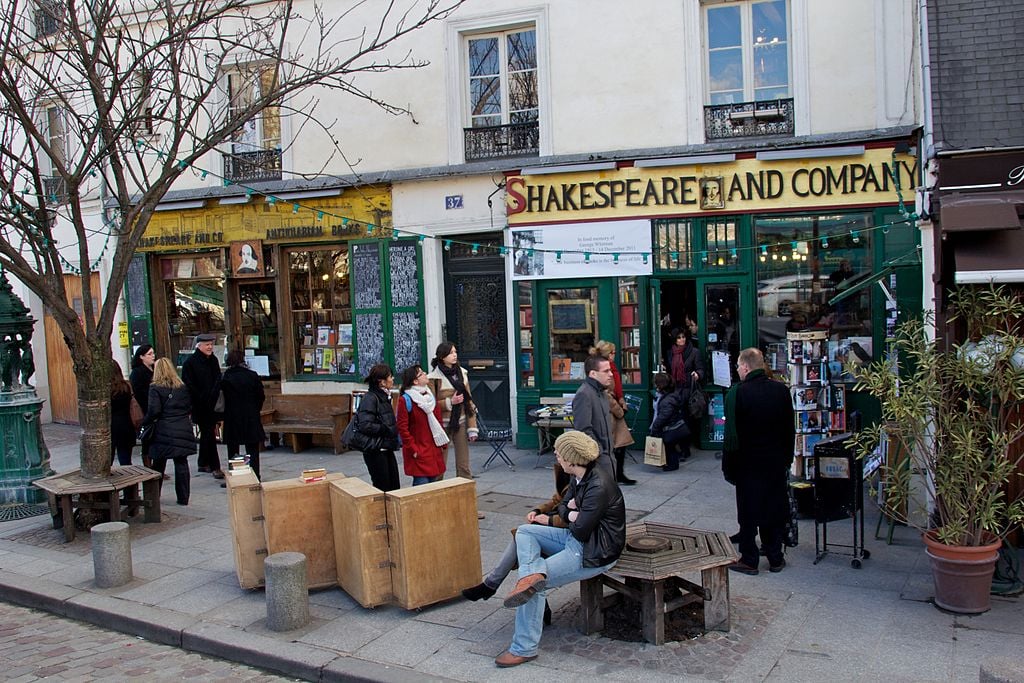 *Images: Wikimedia Commons
Related Articles