Take a Look to This Sketchbook of Unfinished Drawings From a Medieval Monk
A 15th-century notebook details the making of illuminated manuscripts in the Middle Ages...
When can we say that a work of art is finished? In modern and contemporary cultures, those unfinished artistic expressions which speak of themselves, or of their own creative processes, have achieved a preponderant place. It's something we elegantly call self-referentiality. This is not the case with medieval art, and less still when speaking of illuminated manuscripts which express a deep love for their own perfection and meticulousness. Recently, the Public Domain Review published several pages from a medieval monk's sketchbook, Spätgotisches Musterbuch des Stephan Schriber. It includes half-illuminated sketches and images, and inconclusive drawings, but all of which allow us to know much more about the creative process of these treasures, even beyond their strange and singular aesthetic.
The history of the art of illuminated manuscripts – a process and spirit far removed from our own experience – began in the 5th century. While never suspecting it, they laid the foundations for many of the graphic-textual narratives we know today. Stephan Schriber's sketchbook, made in the year 1494 in the southwest of Germany, worked something like a rehearsal space for works to be later completed in manuscripts and books. It was a tradition then all but ending, with the arrival of the Renaissance and the invention of the printing press.
As printed books spread across Europe, books written and illustrated by hand (nearly all of them by monks-artists) gradually disappeared. It might be said then that Schriber kept on at an artistic technique during its decline, and that makes the book even more valuable.
The sketchbook and the drawings bear witness to great skill, bearing animal motifs and baroque plants, as well as beautiful exercises of decorative letters. In general, these were used as the capital letters at the beginning of a page or paragraph. The work, dedicated to Count Eberhard de Württenberg, is also, finally, a manual, a practice book which is incidentally adorned with details in gold and silver.
The images in the sketchbook (the complete version of which can be found in the digital library of the DigitiZation Center in Munich) draw our attention not only for their mastery and beauty but also for their unfinished, fragmentary state. It would be almost a defective quality, if not for their deep beauty. These works, in which both the craftsmanship and skill of a creator are so evident, bring us into an intimacy with the German monk, one that lived centuries ago. The result is a document with much to teach, even today.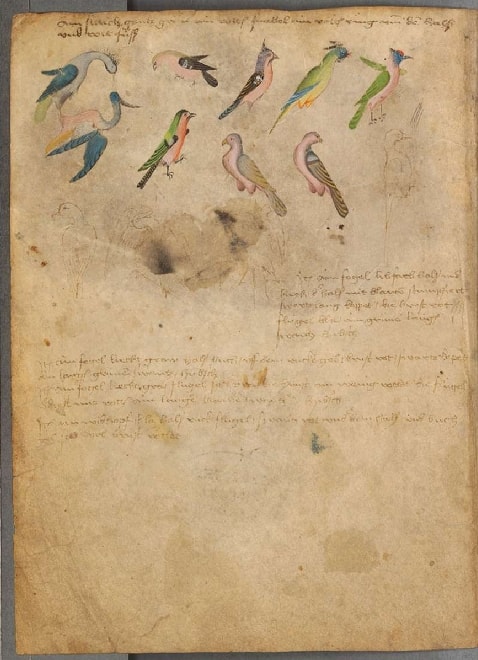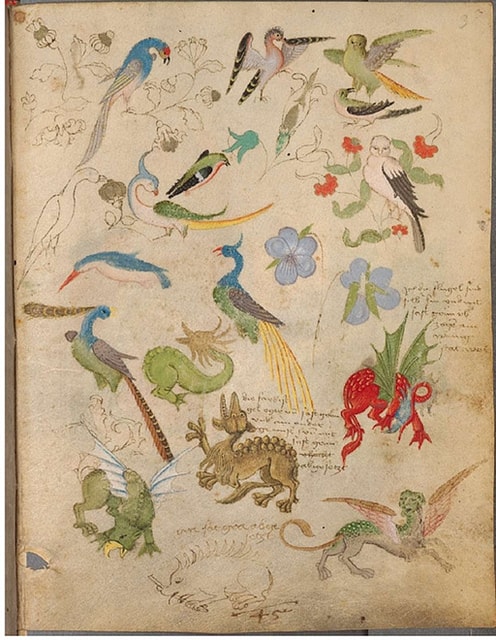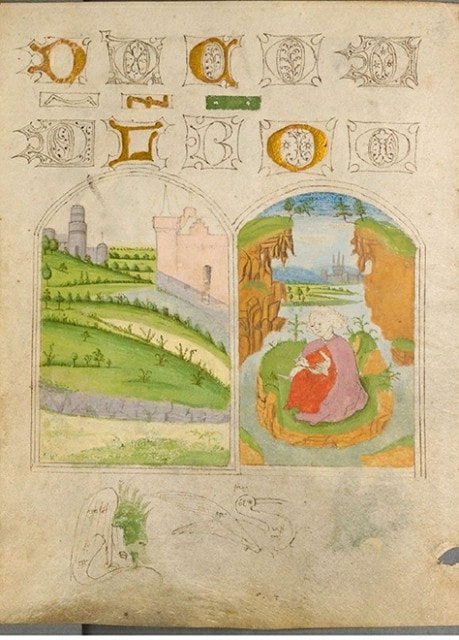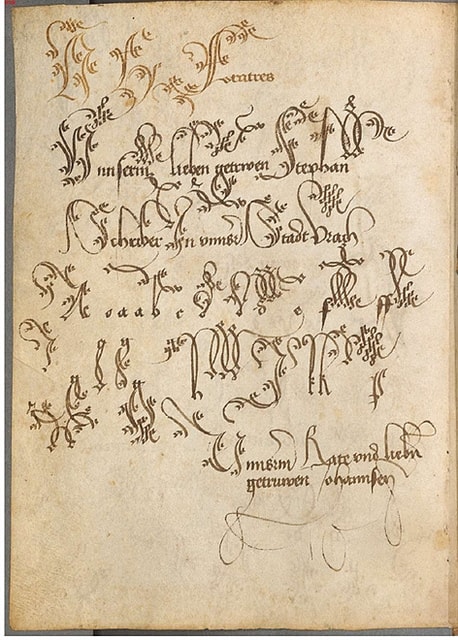 Related Articles