The Art of Losing Oneself in a Diamond…
A multimedia collective, XEX, created a sparkling, immersive work inspired by the diffraction of light through diamonds.
The diamond, a symbol of time itself made material, never ceases to dazzle. Its potent metaphor has, for centuries, turned it into not only one of the most valuable of minerals but into even a work of art itself. It's that almost magical interaction with light which gives a diamond its unique quality. Perhaps one of the most impressive modern tributes to this portentous piece of carbon is called Prismverse, an installation which bathes visitors in the light diffracted by a diamond and invites them to spend a few minutes inside.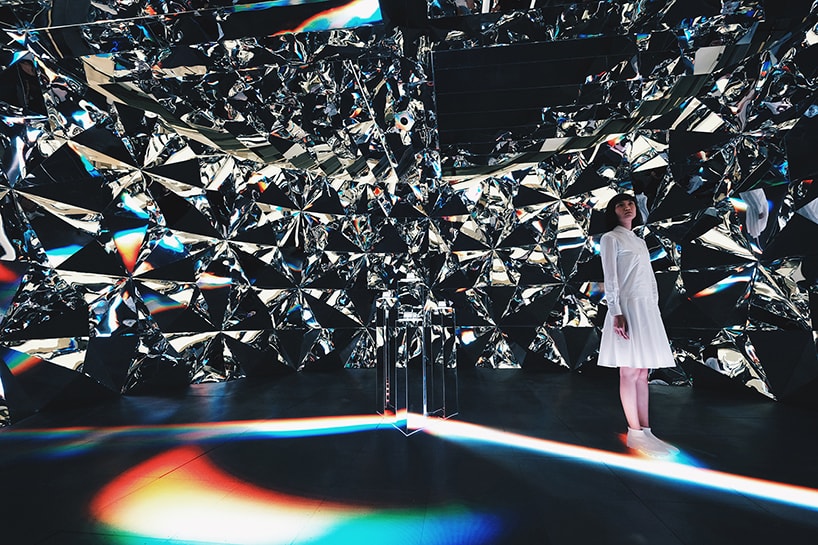 "An audiovisual experience of splendors," is the description given by the Hong Kong-based interdisciplinary studio, XEX. For more than ten years, the studio dedicated itself to multimedia and interactive design. A circular space lined with a complex system of tiled mirrors that reflect light coming from the floor: ten square meters covered in LED lights that shine with varying colors and intensities to create effects – like those of galaxies, water, prisms, and crystals. The scenarios are each activated by touching an object in the center of the space, and the space is equipped with multi-directional speakers to create an ambient surround-sound. It's ambient music which sounds, perhaps, as light might sound.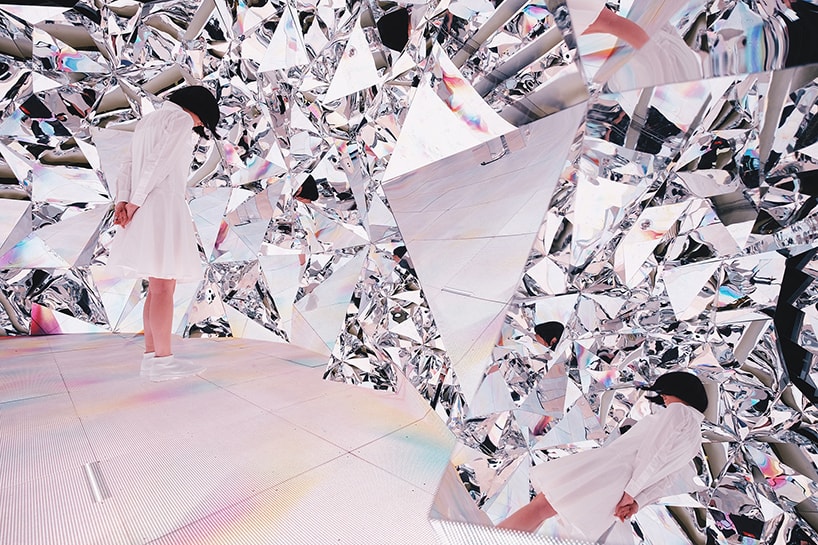 The glittering work came to be as part of a marketing campaign for a beauty product meant to give light to the face. This was only an excuse for the impressive exhibition of talent that followed. It's one you'll find only in that space where art and technology meet. In this case, they allow us to travel through bright, unsuspecting places, almost extraterrestrial, to know eventually what it might be like to step inside of a diamond.
Related Articles