The Man Who Planted an Aromatic Garden for His Blind Wife
A garden in Japan that is one of the greatest love stories of our time.
It all started like so many good ideas: as a gesture of love by a person who wanted to create a different story out of sadness. Mr. and Mrs. Kuroki lived happily in a rural village in Japan called Shintimi. They looked after a farm with 60 heads of cattle and planned to take a well-deserved trip around all of Japan together upon their retirement, in a not too distant future. But at the age of 52, and after 30 years of marriage, Mrs. Kuroki suffered a diabetic complication and in a matter of a week became totally blind. The condition of immobility soon sank her into a depression so deep that she no longer wanted to leave the house.
Mr. Kuroki thought that perhaps a visitor or two could bring her out of her reclusiveness and decided that a flower garden would be a way of attracting passersby. Furthermore, the flowers would not only be there to delight tourists but also for his wife's sense of smell, and which could bring her back to life. Two years of arduous work and thousands of flowers later, the dairy farm became one of the most inspiring love stories of modern times. Flowers have so many healing properties.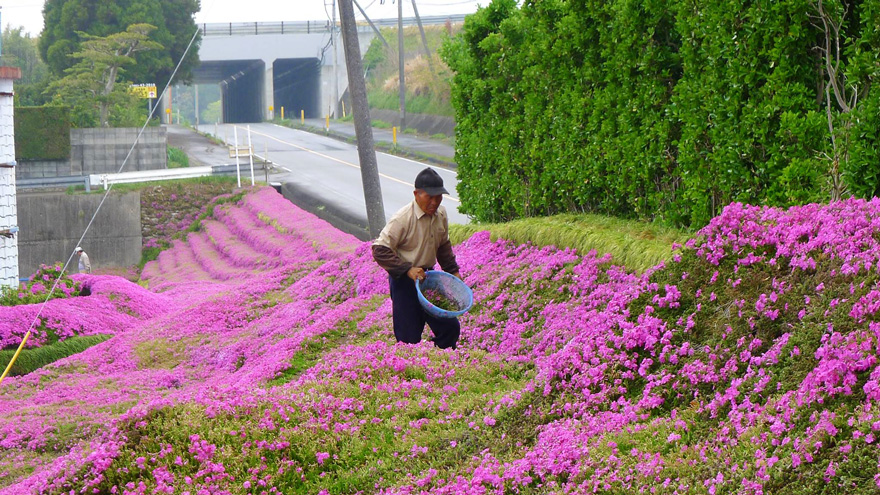 Now, more than a decade since he planted the seeds, the garden of shibazakura has changed Mrs. Kuroki's life, and who takes a stroll around it daily to smell the flowers and greet visitors. More than 7,000 people can drop by between mid-March and late April.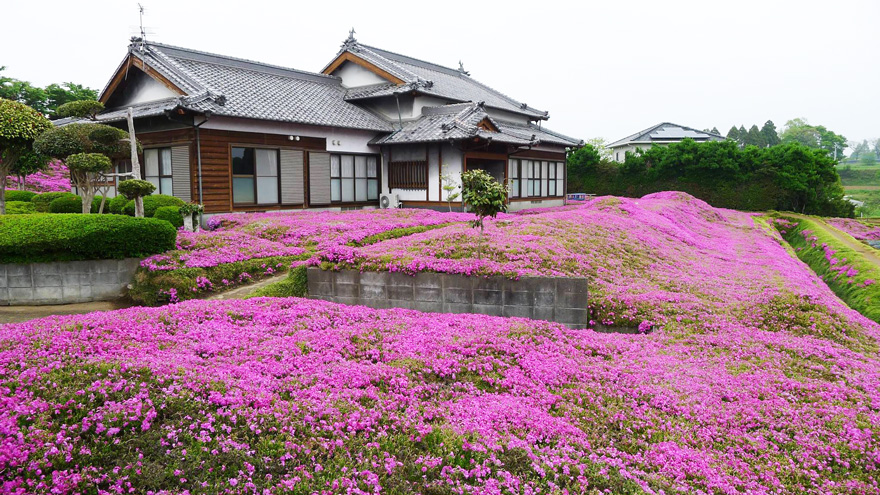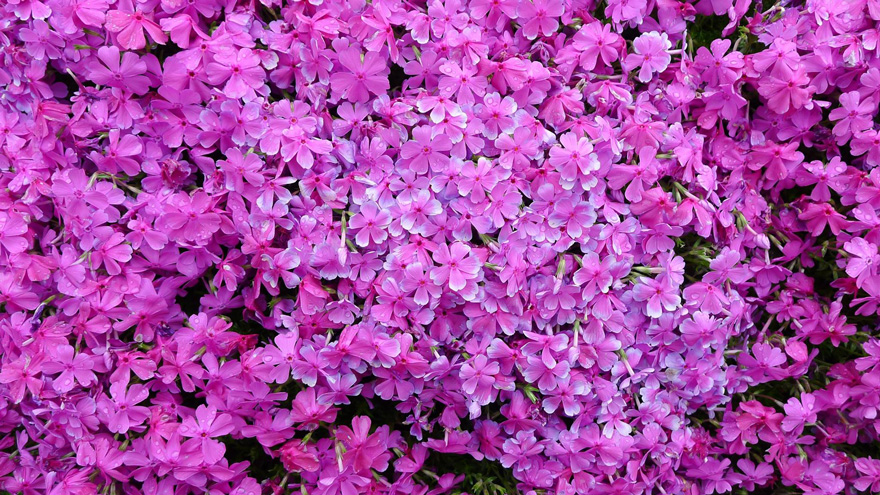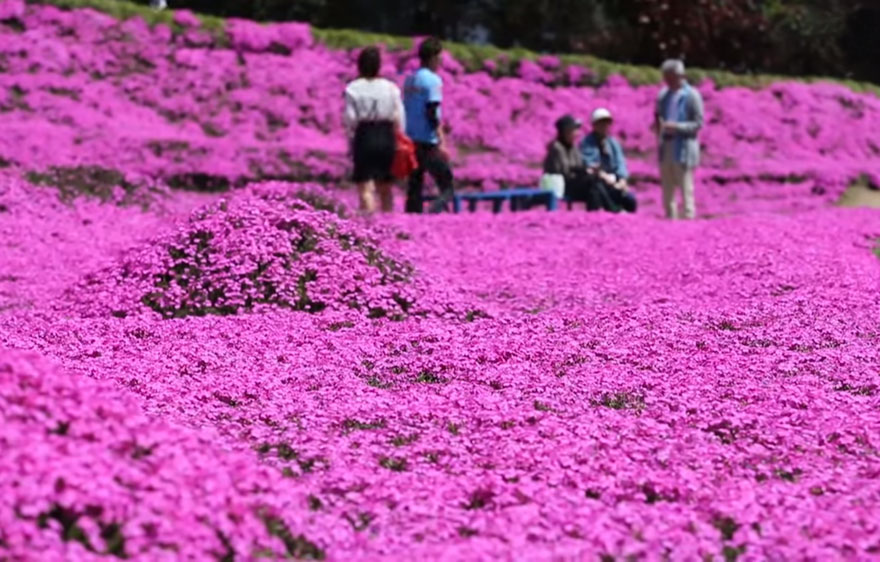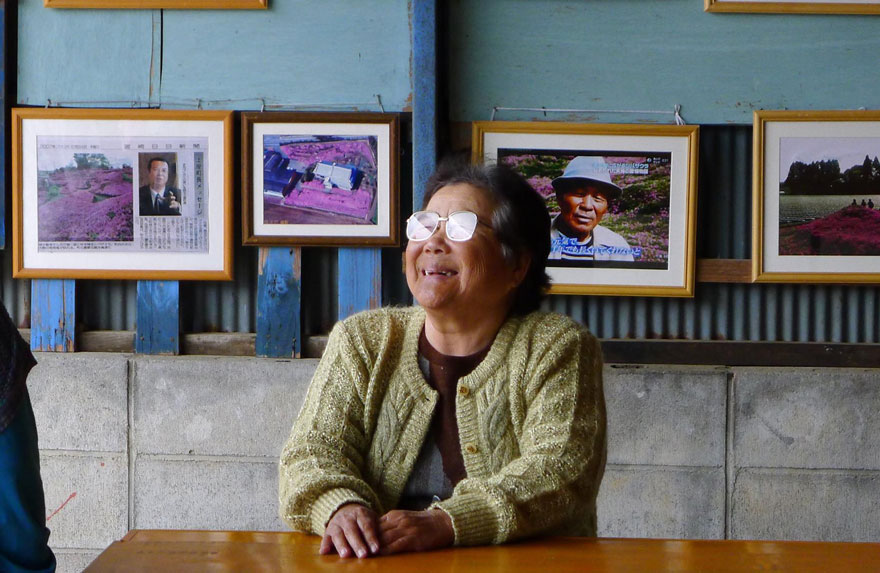 Related Articles