The Music of an Enormous Instrument Resonates in a Japanese Forest
This wooden xylophone can play Bach's "Cantata 147" all by itself...
A melody, one that's ever familiar, resonates within the depths of a Japanese forest. Magical in its simplicity, in its organic sound quality, flooding the spaces between trees, making it even that much more fantastic. The sound originates with an enormous xylophone. Nearly 50 meters long, it's made entirely of wood, and the music was composed centuries ago by Johann Sebastian Bach.
The strange musical instrument was created as part of an ad campaign for a mobile phone in 2012. Then Morihiro Harano and his team, inspired by the simulated wood texture on the back of the device, produced an advertisement resplendent with creativity and beauty.
With help from wood artist, Mitsuo Tsuda, sound engineer, Kenjiro Matsuo, and a team of on-site carpenters, the giant xylophone was built in the forest, and raised off the ground on pillars. Intricate, the instrument is still quite simple, consisting of but a straight line of small wooden plates. Across each plate a small wooden ball rolls naturally by gravity, and according to the instrument's tilt, it generates, in perfect tempo and note by note, Bach's famous "Cantata no 147." Accuracy is profoundly important. A single note out of time will ruin the tempo, and thus, the instrument's construction was a profoundly complicated and precise feat.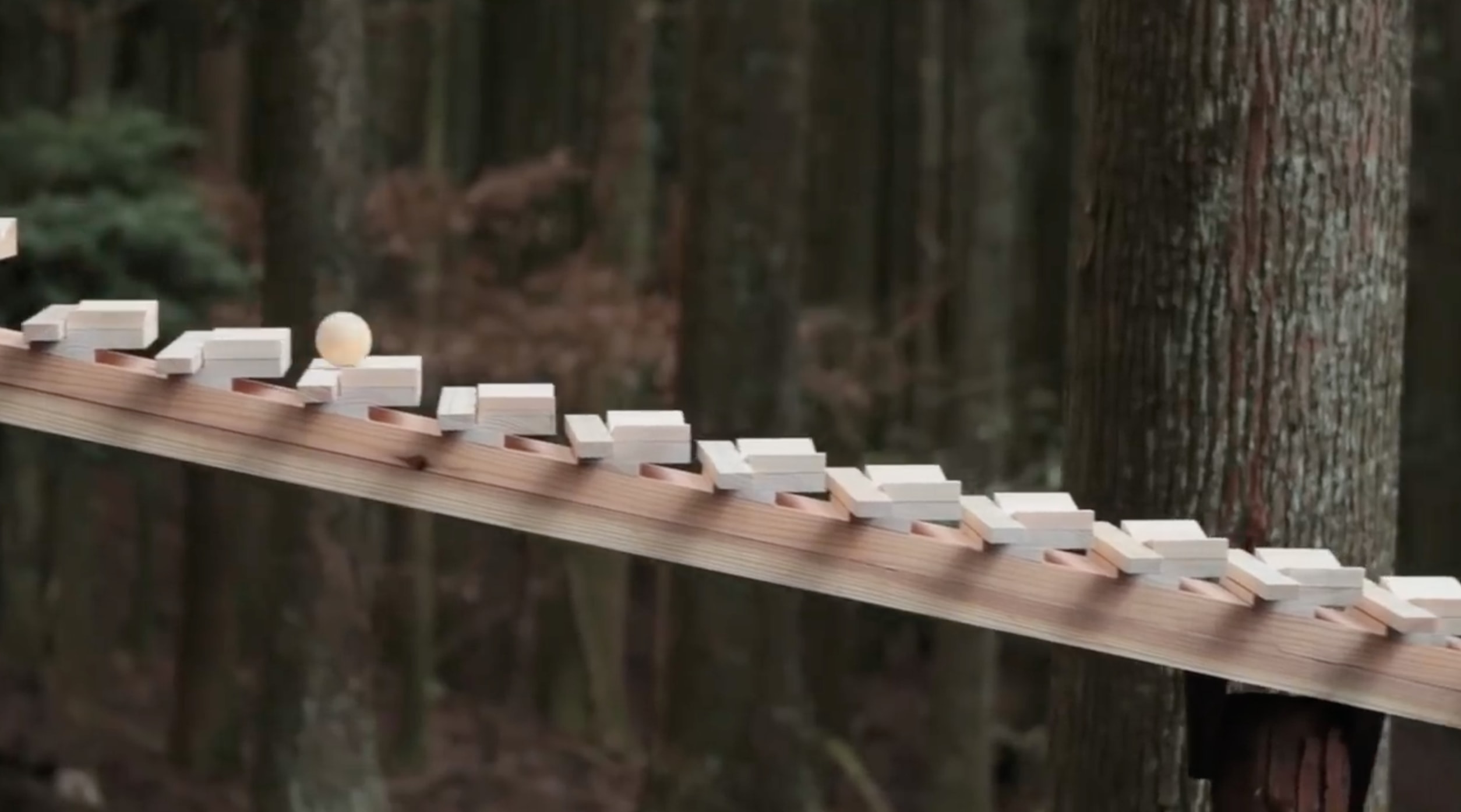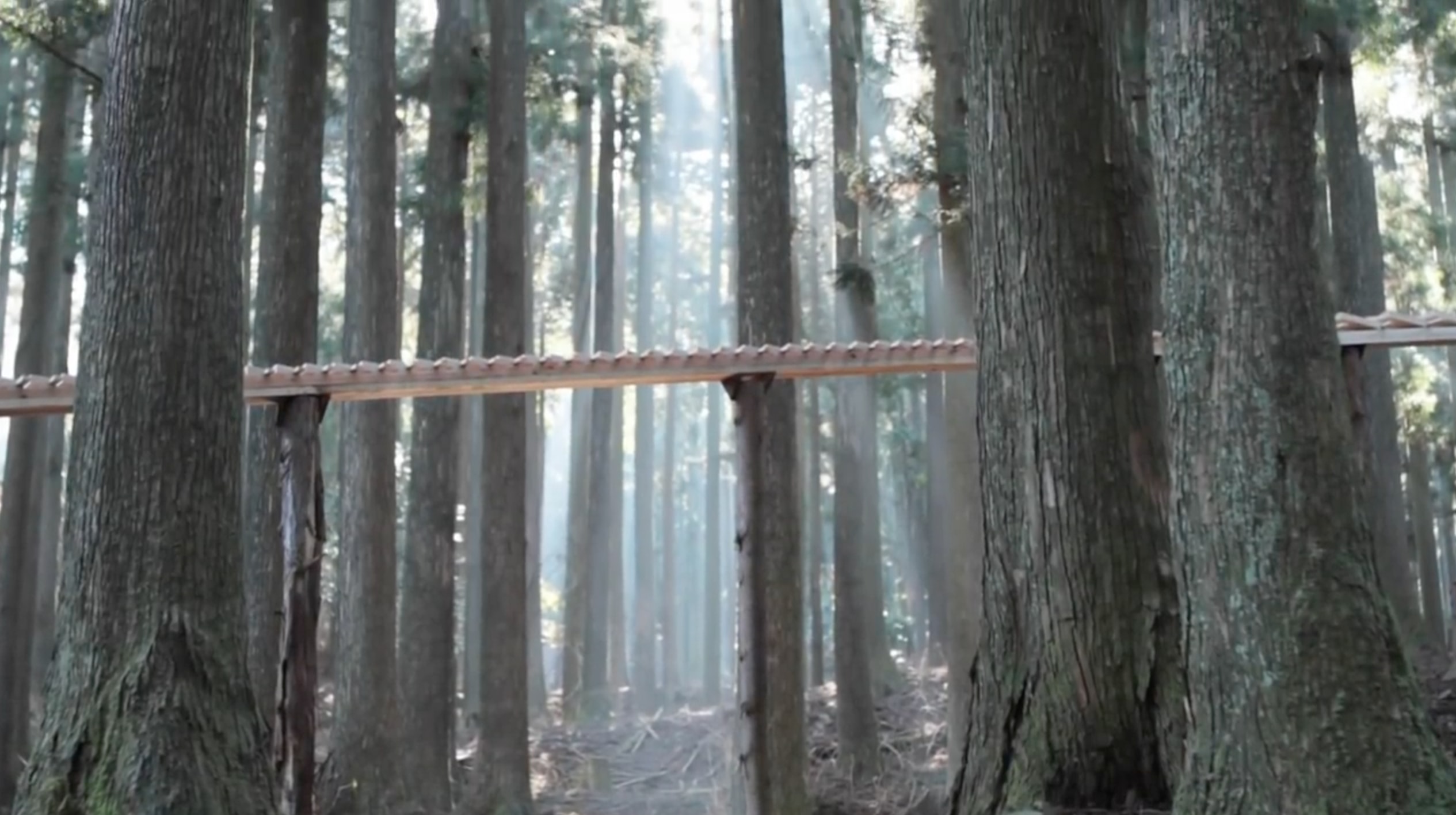 On the day the commercial was being filmed, an earthquake hit Japan. This made the audiovisual work into a message of hope for a country stricken by loss and destruction. The message recalled the power of creation and nature's own continual regeneration. Then the commercial went viral on the internet and began to be transmitted, again and again, on Japanese television.
Today the instrument is at home in the Daisetsu Mori-no garden, within the more famous Hokkaido Garden. Visitors to the garden can buy a wooden ball from a machine and reproduce the sound of the cantata over and over again, though on rainy days, the xylophone is dismantled to protect it.
The Japanese aesthetic, always subtle and sophisticated, finds an expression in this musical instrument exceeding any advertising campaign. It invites those who listen to one more of the many ways in which music can fill any space with magic.
Images: Morihiro Harano
Related Articles