The Philosophy of Aristotle Encoded in Engravings
A French professor and monk brought Aristotle's ideas into a graphic microcosm.
Learning is, to some significant extent, an artificial operation. Throughout history, multiple techniques have been expounded for the realization of learning in the best possible way.
Repetition leading to memorization, the drawing of schemes, chewing gum of a certain flavor while studying, the invention memory games, etc.; these are just some of the tricks that students and teachers have always put towards achieving real learning.
Seldom will we find such a remarkable effort of synthesis and schematization as that carried out by one Martin Meurisse in the 17th century. A Franciscan monk and professor of philosophy at the Grand Couvent des Cordeliers in Paris, he translated the ideas of Aristotle into complex representations for the benefit of his students.
Collaborating with the engraver, Léonard Gaultier, and printer, Jean Messager, Meurisse condensed the ideas of the philosopher into drawings of a city, a tree, animals, people, symbols, and geometric figures. In short, he created a microcosm that's not only of a remarkable aesthetic but also one that's still useful and consistent.
Nothing in Meurisse's engravings has been put there in vain. Every element conforms to the design of the corresponding drawing, much as Aristotle's philosophy conforms to the progressive logic of education. This is done in such a way that it's enough to follow Meurisse's annotations, to discover the sense of each design, and to begin walking the path of learning.
Legend has it that Aristotle philosophized with his students as they walked through a garden near the Lyceum in Athens. The practice earned them the nickname which accompanied them through history: the Peripatetics. Centuries later, the practice persisted, even when philosophy entered the closed, sedentary space of cloisters and universities. Still, there can be no reflection without movement. The industriousness with which Meurisse made his prints is exquisite and perhaps unexpected proof of that.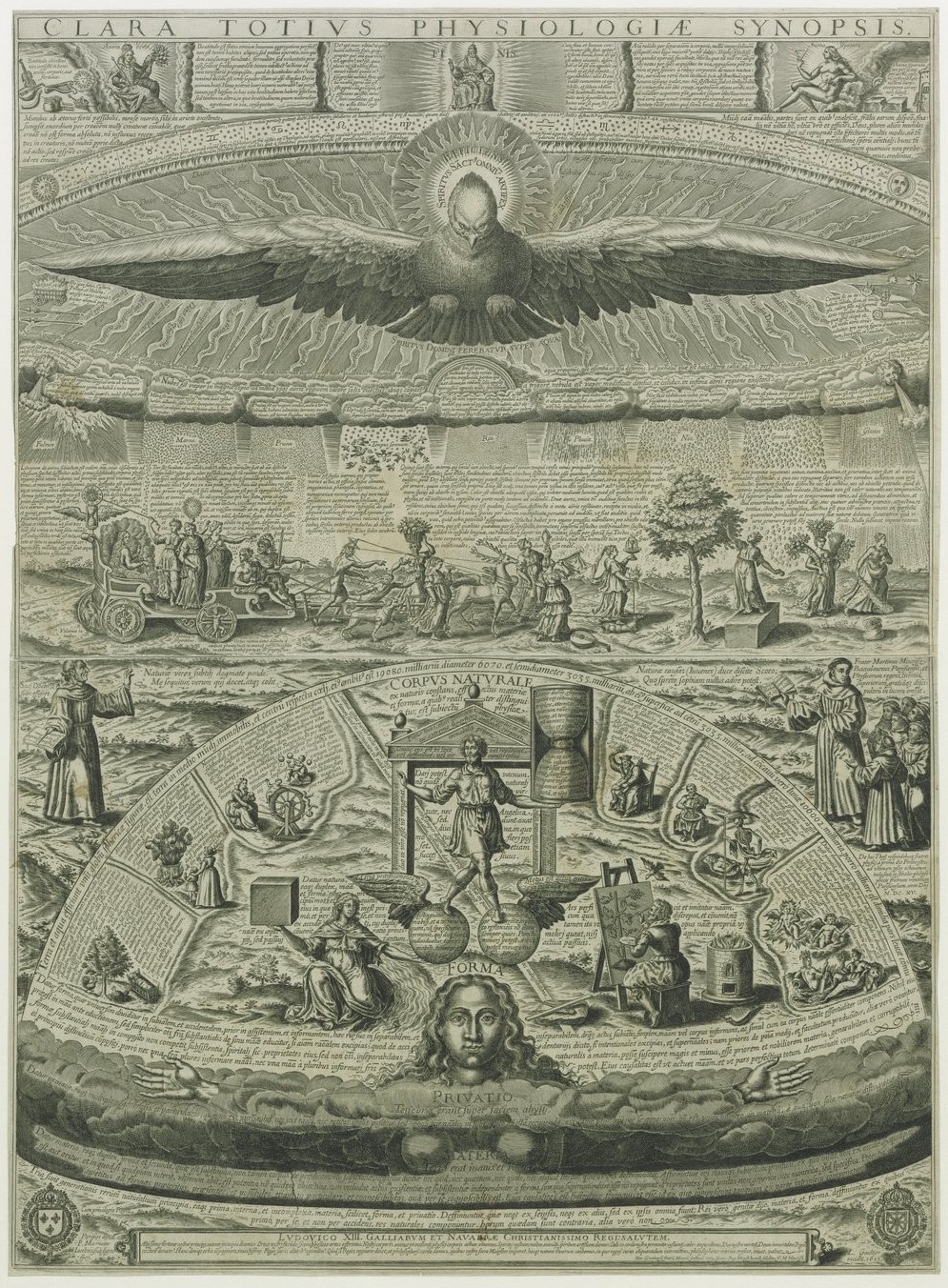 Related Articles