The White Painting: A Brief Introduction to Minimalism in Art
A video about the white painting, its history, and all the questions it generates...
What you see is what you see.
—Frank Stella
Just like starting to write exoon a blank sheet of paper, being in front of a white canvas is disturbing. It's perhaps because emptiness has always its own particular and implicit power (expressed in the Japanese term ma, which is a "love for emptiness"). For some, the blank picture seems like a space to fill, a sign of absence, as if its lack of color cries out for color, as if being only white is synonymous with being incomplete. But nothing could be further from the truth: the white painting might seem like an easy feat. It's not.
In this Vox video, the history of the white painting is briefly told. It's a long one, which emerges, along with some others, with the birth of minimalism in modern art, and under the strong influence of the earlier work of Ukrainian painter, Kazimir Malevich (1879-1935). One of the central figures of Suprematism, a Russian avant-garde movement of the early 20th century, Malevich's influence is especially evident in his own 1918 painting, White-on-White. 
After Malevich, a whole variety of white paintings came about, especially during the decade of the 1950s. These were made as a response to, and against, the gesturalism of the Abstract Expressionist painters, among them Joan Mitchell, Franz Kline, Cy Twombly, Jackson Pollock, and Elaine de Kooning —artists who fully expressed their sensibilities and subjectivities on the canvas.
In this context, white paintings appeared from artists like Joseph Albers (one of the central figures of the Bauhaus), Joe Baer, Frank Stella and the great Agnes Martin, who were all part of the artistic school known as Minimalism. Together they argued for the need for distance from the artist in front of works which don't imitate nature, but which are objects of art in themselves. Such thought culminated in a tremendous number of monochromatic paintings, many of them full of geometry, and with all the philosophical implications that are still the basis of the trend. (As can be seen in the video, they still baffle and even irritate lots of people).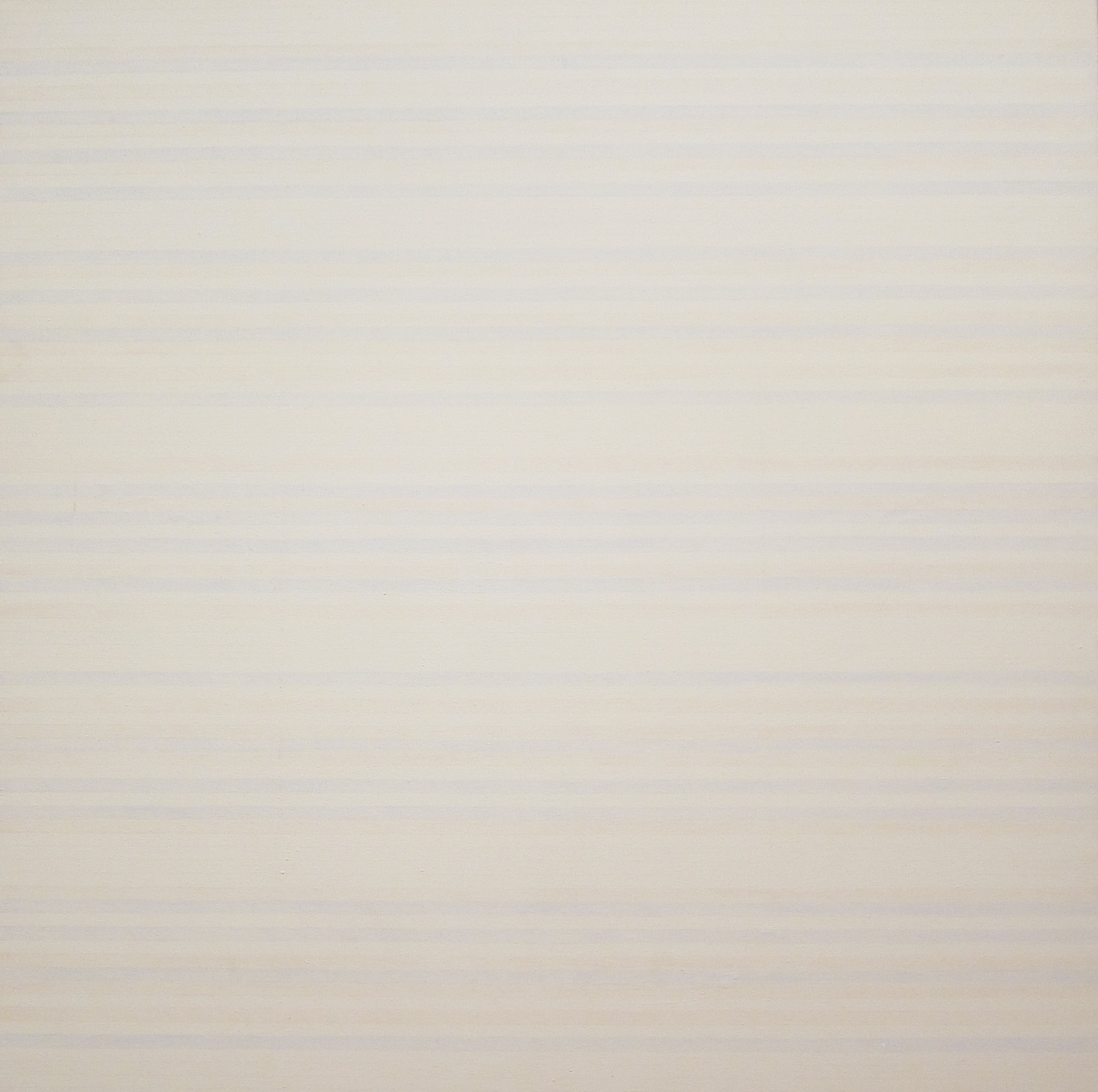 Untitled # 2, Agnes Martin (1981)
In the, Elisabeth Sherman, a curator at the Whitney Museum in New York, says that: "White isn't ever a pure thing, white is always tinted in some way." It's convenient, then, to think of the fact that there's no single white, but many whites with distinct bases, textures, reflections, and nuances. Thus, a white painting (like silence which can have its own sound, if one pays attention) takes on a whole new dimension: it can deploy dynamics, shapes, sounds, and, if we're looking well, can even tell stories.
Related Articles