Wondrous Crossings: A Waterfall Under the Sea
Somewhere in the African oceans a breath-taking phenomenon produces the illusion of a subaquatic waterfall plummeting towards the bottom of the sea.
A must in our route that explores the most beautiful waterfalls in the world, which like Hiroshi Sengu's portraits, do nothing other than hint at the falling water: a metaphor that takes place in reality. Roughly two kilometres from the south-eastern African coast there is a small insular nation known as Mauritius that possesses a peculiar trait: in its south-west there appears to be an underwater lake. The tricky impression of this subaquatic waterfall occurs because of the sand and silt torrents, which are particularly overwhelming when seen from above. The illusion can even be seen using Google Maps.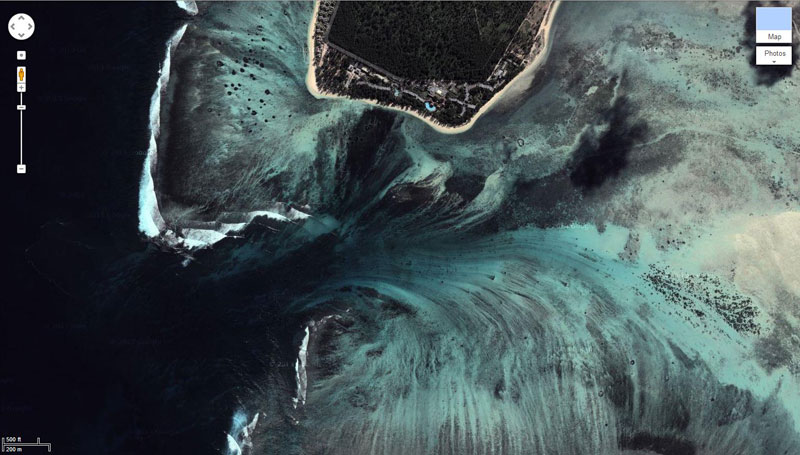 Seen from different angles, the ocean is a spectacular portrait made with blue, green and white tones that give life to a three dimensional landscape, which suggests also, that there is water falling towards the ocean's abyss. Watching a waterfall inside the sea might just be one of the most fantastic and vertiginous sights we could ever have and one that can be added to the long list of underwater phenomena we are still unknown.
Related Articles