Wondrous Crossings: Grotta Del Buontalenti, a Gem of a Place Dedicated to Apollo and Ceres
Among the many delights this Renaissance garden has to offer, we find this grotto, commissioned by the Medici.
The exquisite pieces commissioned by the Medici family include some of the most renowned works of Renaissance art. This prominent Florentine family was one of the main patrons to masters like Botticelli, Rafael, and Michelangelo, establishing one of the richest and most visited legacies in the world. Among their ample artistic and architectonic creations we can find Boboli Gardens, a place whose beauty has attracted and moved tourists since it was built in the 16th century, and here, hiding among innumerable beauties, is the Grotta del Buontalenti.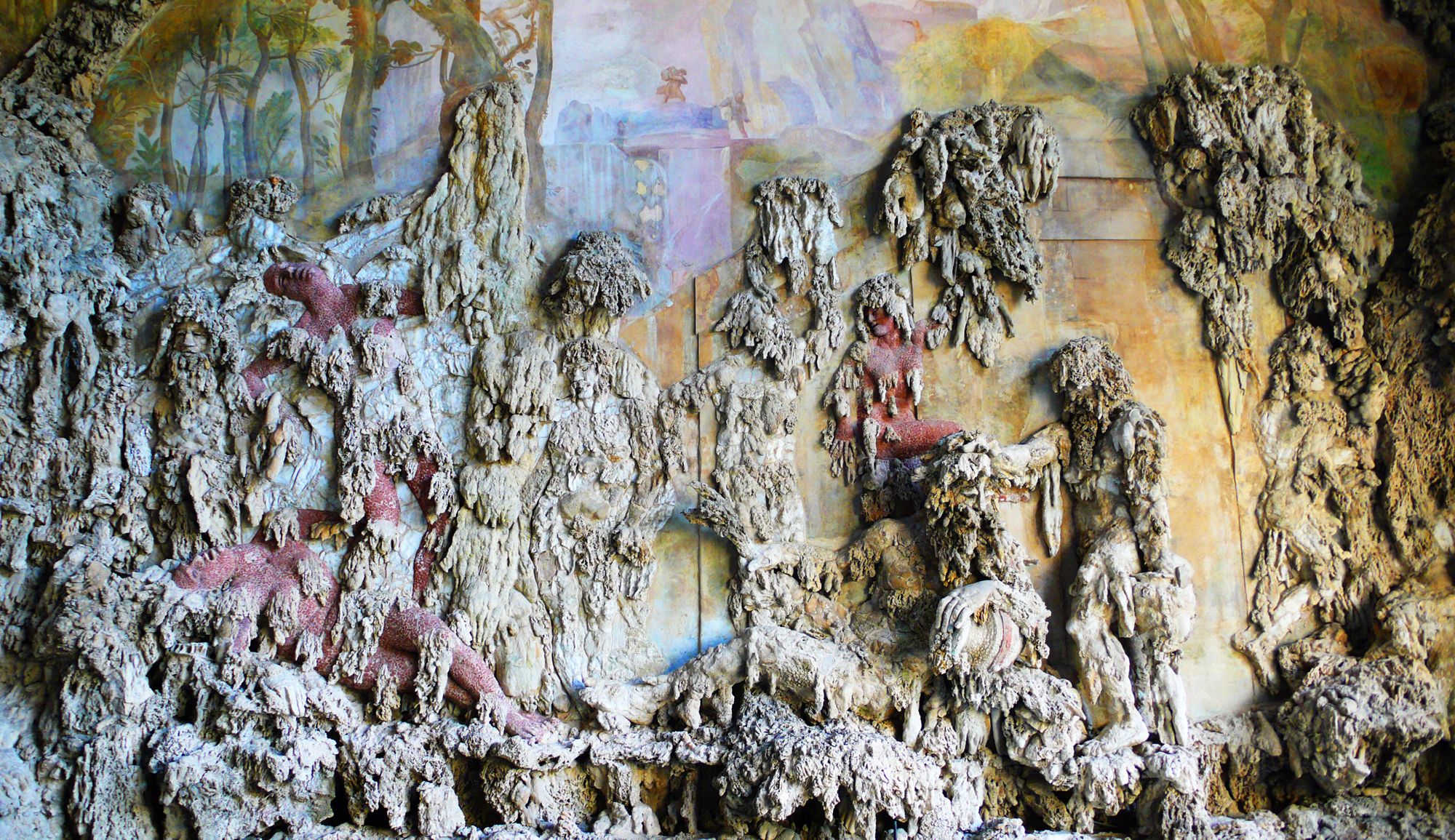 When we reach Buontalenti we are greeted by two sculptures representing Ceres and Apollo, framed by hand-carved stalagmites. The Medici emblem hangs between two female figures that symbolise Peace and Justice. The first layer of this man-made cave uses these powerful motifs to invite us to dream with a heavenly place, reminding us of the Garden of Eden.
What sets this grotto apart from many others of its kind is its exceptional interior, a small and hidden paradise in Florence. Divided in three rooms, the grotto invites us to explore the richness of its interior: the first room immediately takes us to what resembles the ruins of an aquatic world, rich in details. Carved by dextrous hand of Pietro Mati, the walls are covered with stalactites, stalagmites and sea creatures covered in foam, which form dreamlike anthropomorphic creatures.
The other two rooms are just as charming as the first, frescoes and niches present us with Minerva and Juno, covering the walls and ceilings of the cave. In the third room a beautiful green marble fountain stands out, in a space that was once filled with water and fish. The ceiling has a fresco depicting the sky, with birds losing themselves in this imaginary celestial vault.
Before being restored, this construction evoked the most magical depths of our imagery, a cave full of fountains where water flowed freely and fish swam in the most beautiful hand-carved oasis. While water no longer flows through Buontalenti, this sublime grotto invites us to dream about an underwater world, protected by gods and inspired by the purest of muses.
Related Articles