A Gastly Fascination: The Catacombs in the Monastery of San Francisco
The remains of more than twenty-five thousand people lay in the basement of this monastery in Lima, Peru.
The Convent of St. Francis is located in downtown Lima, Peru. The construction of the monument began in the mid-sixteenth century; today, it remains one of the most exceptional legacies of the Viceroyal period. The monastery has a library that features twenty-five thousand ancient texts, an Islamic inspired dome, carved in wood and, the most chilling aspect, a series of catacombs that have on display the bones of more than twenty-five thousand people.
After being forgotten for a long time, the catacombs were rediscovered in 1943 and some believe they are connected to the city's cathedral and other churches through a network of underground tunnels. At the time of their construction, the crypts were the burial grounds for members of guilds and brotherhoods. Now visitors can observe them through the floors of the church of San Francisco, held together by nets. The bones are laid out in geometric shapes, especially in mandala patterns, suggesting that whoever placed them favoured a metaphysical purpose before a useful one.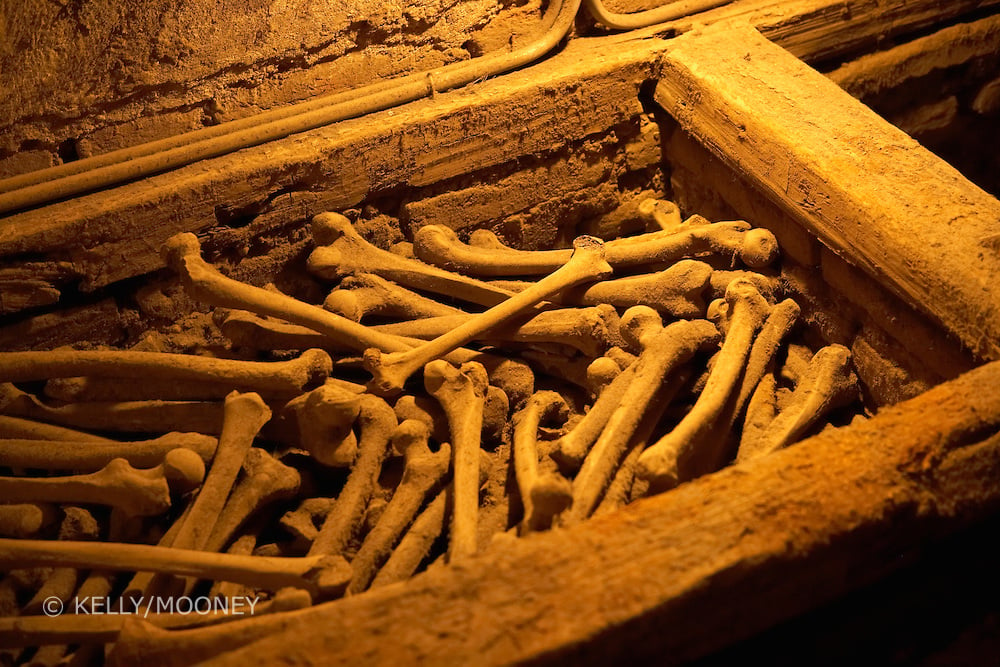 The ossuaries, at least those that are more than ten metres deep, are supposed to absorb seismic waves. Nonetheless, the way the femurs, tibiae and craniums are placed echo a symbolic or ritualistic intention; something that lacking an explanation is both spine-chilling and sublime at once. Visiting this temple promises to be a mystical experience that reminds us of death and eternity.
Related Articles