A Rare Glimpse Inside An Old Bestiary Of Demons...
An 18th-century book illustrates the evil beings who populate our darkest nightmares...
Compendium rarissimum totius Artis Magicae sistematisatae per celeberrimos Artis hujus Magistros is the title of a book on witches, demons, and sorcery published in 1775. The title might be translated as a "A Rare Compendium of All the Magical Arts as Classified by the Most Famous Masters of the Art." Written in German and Latin by an author unknown today, the first page, adorned with skeletons, warns: "Do Not Touch Me." It's a subtle invitation to lose oneself within the chilling pages.
The volume contains 31 detailed watercolors on white, brown and a greyish-green paper, each portraying demons and witches. In some, magic and cabalistic symbols are to be found, in a bestiary of fearsome and deformed beings: human bodies bear the heads of animals, there are genitals from which emerge snakes, cannibals and grotesque sorceresses who allow one to see the dark imagination then delineating an aesthetic of wickedness.
The images describe the common practices of a demon, among them the consumption of parts of the human body, the wearing of impaled heads as ornaments, and the breathing of fire. Within some pages, one will find the symbols of the cabal and necromantic diagrams, the practice of communicating with spirits so as to gain wisdom or to commit further acts of evil.
The author of the volume indicates that the book was written in the year 1057, perhaps in order to make it more like a relic of ancient wisdom. The original is kept at London's Wellcome Library as part of the Wellcome Collection, among the most fascinating digital libraries online.
This book and its chilling contents are part of the public domain and can be downloaded here.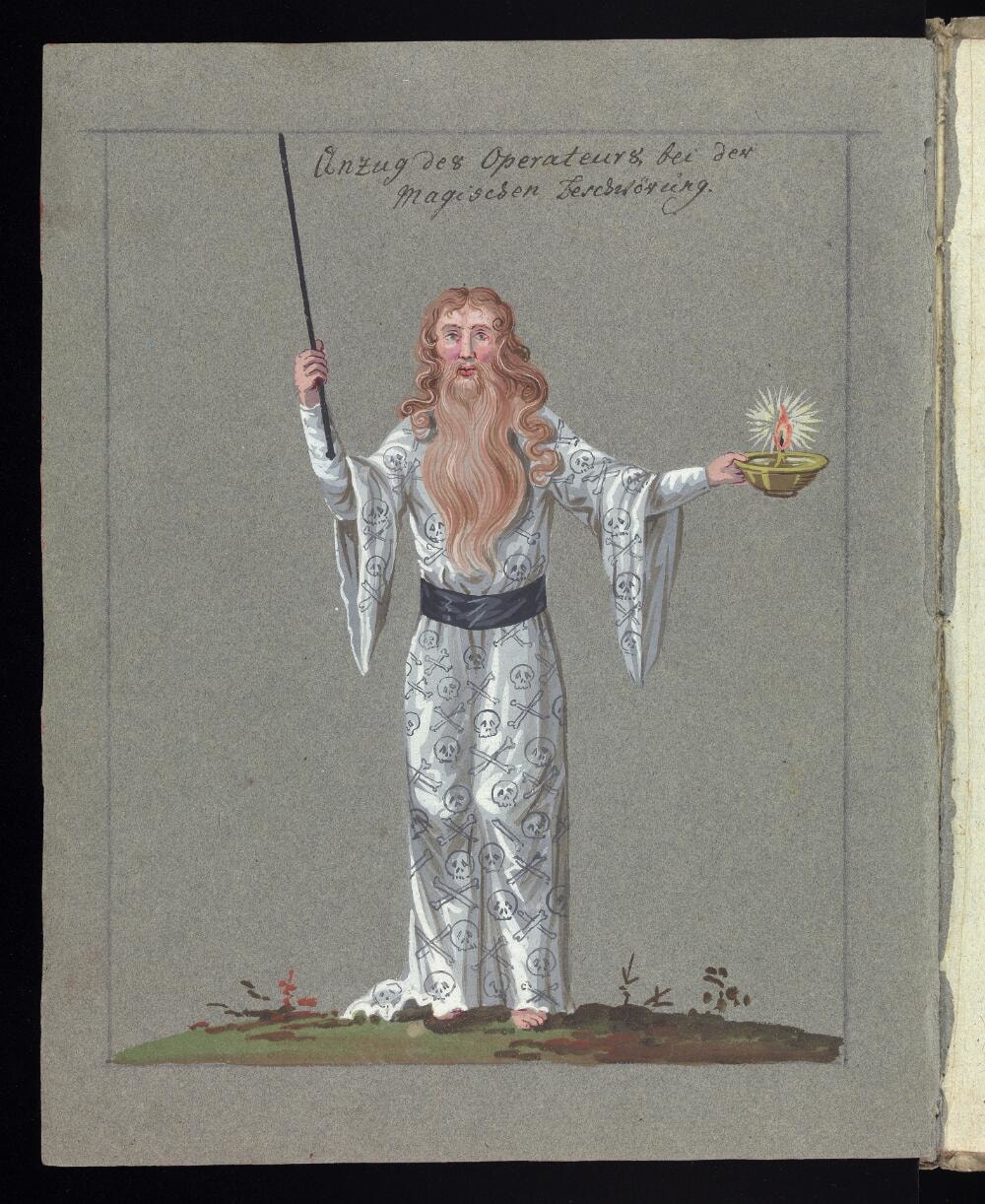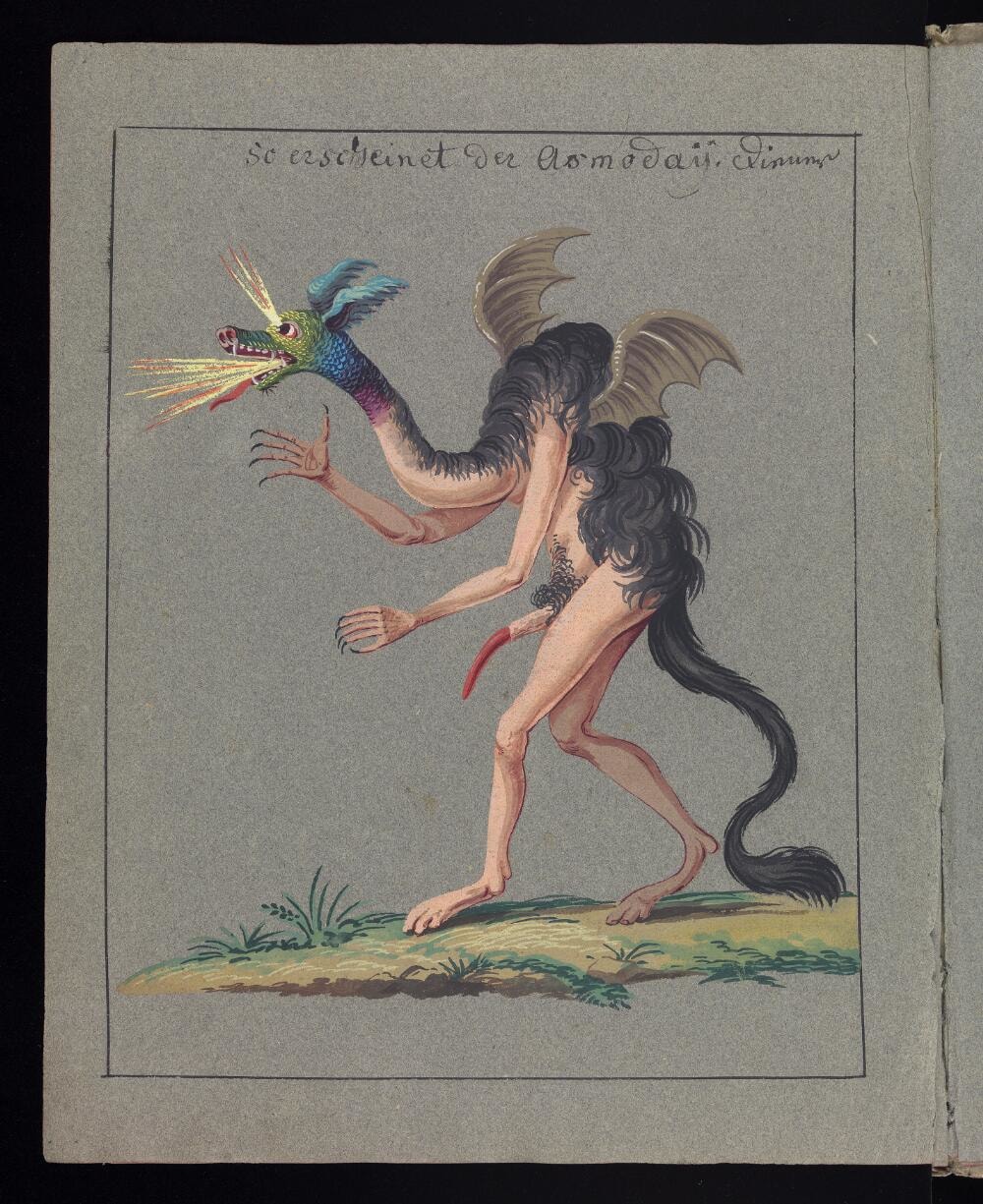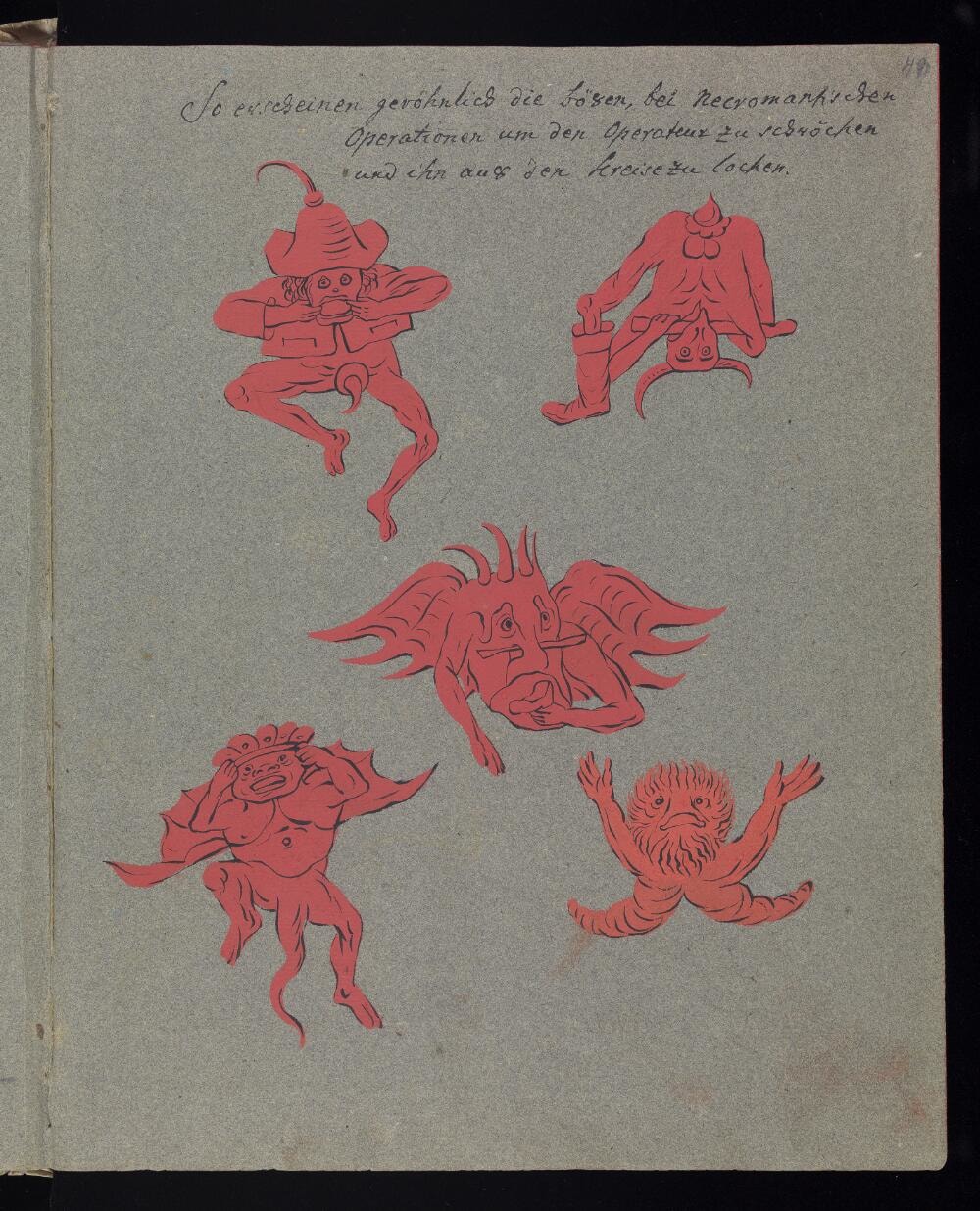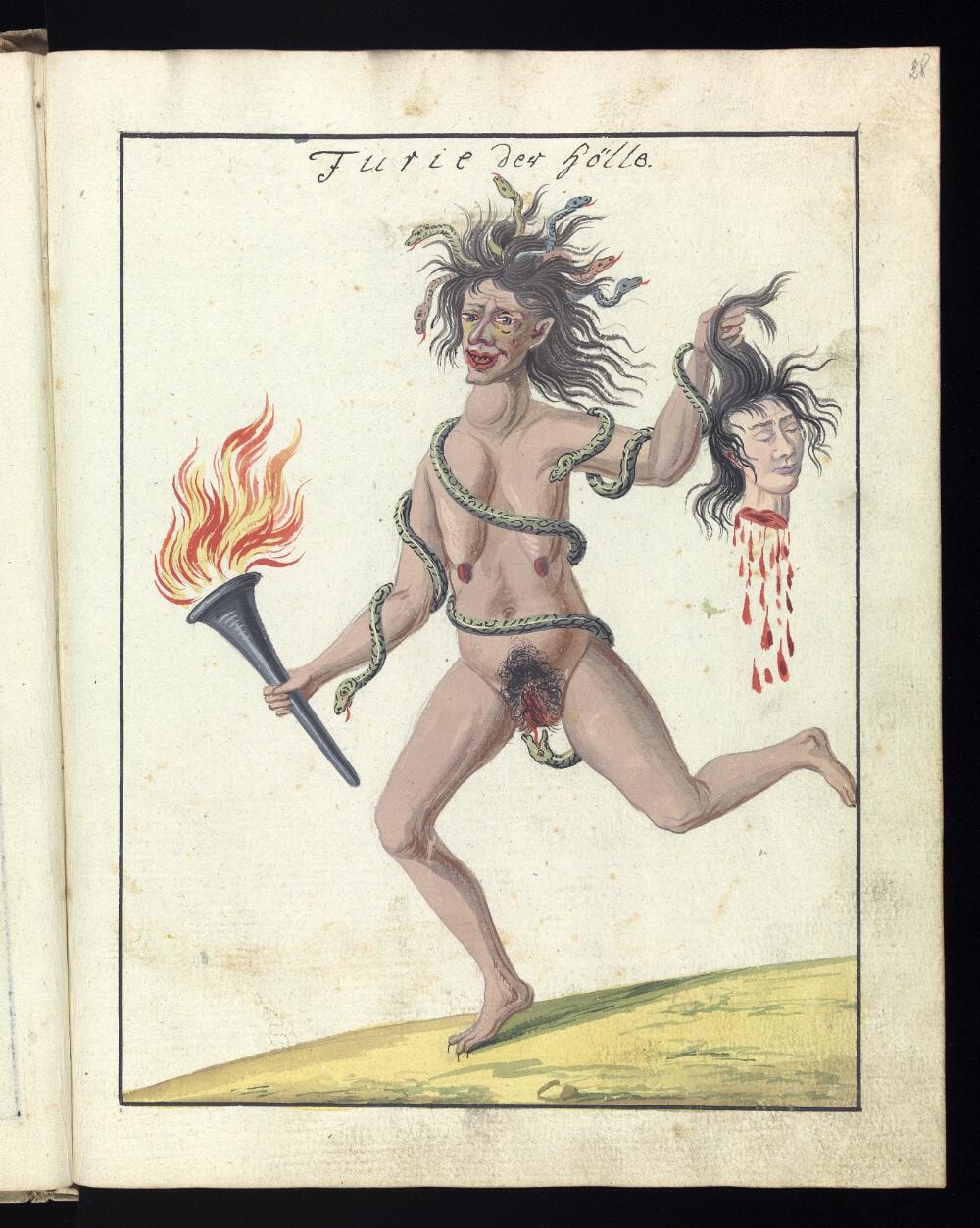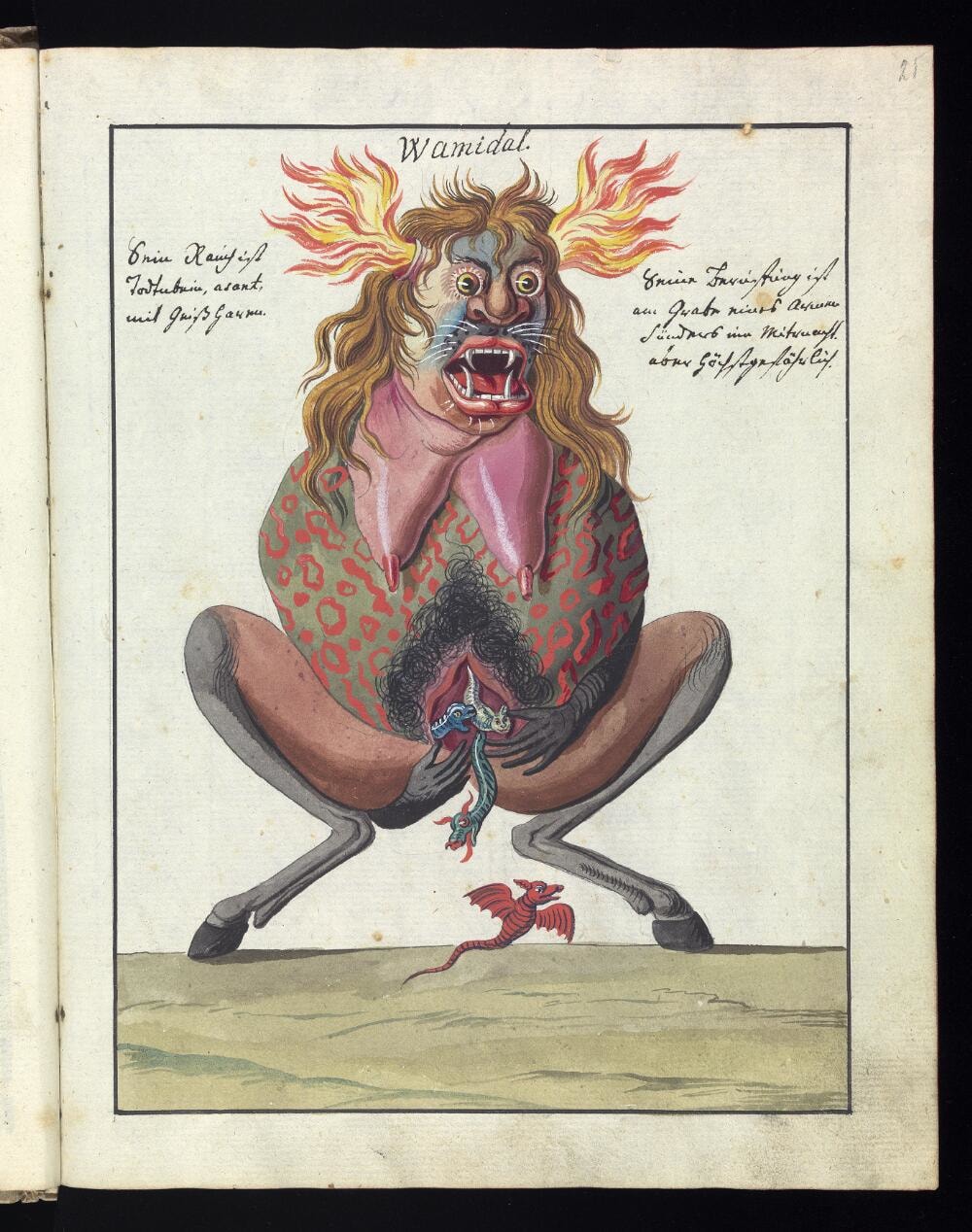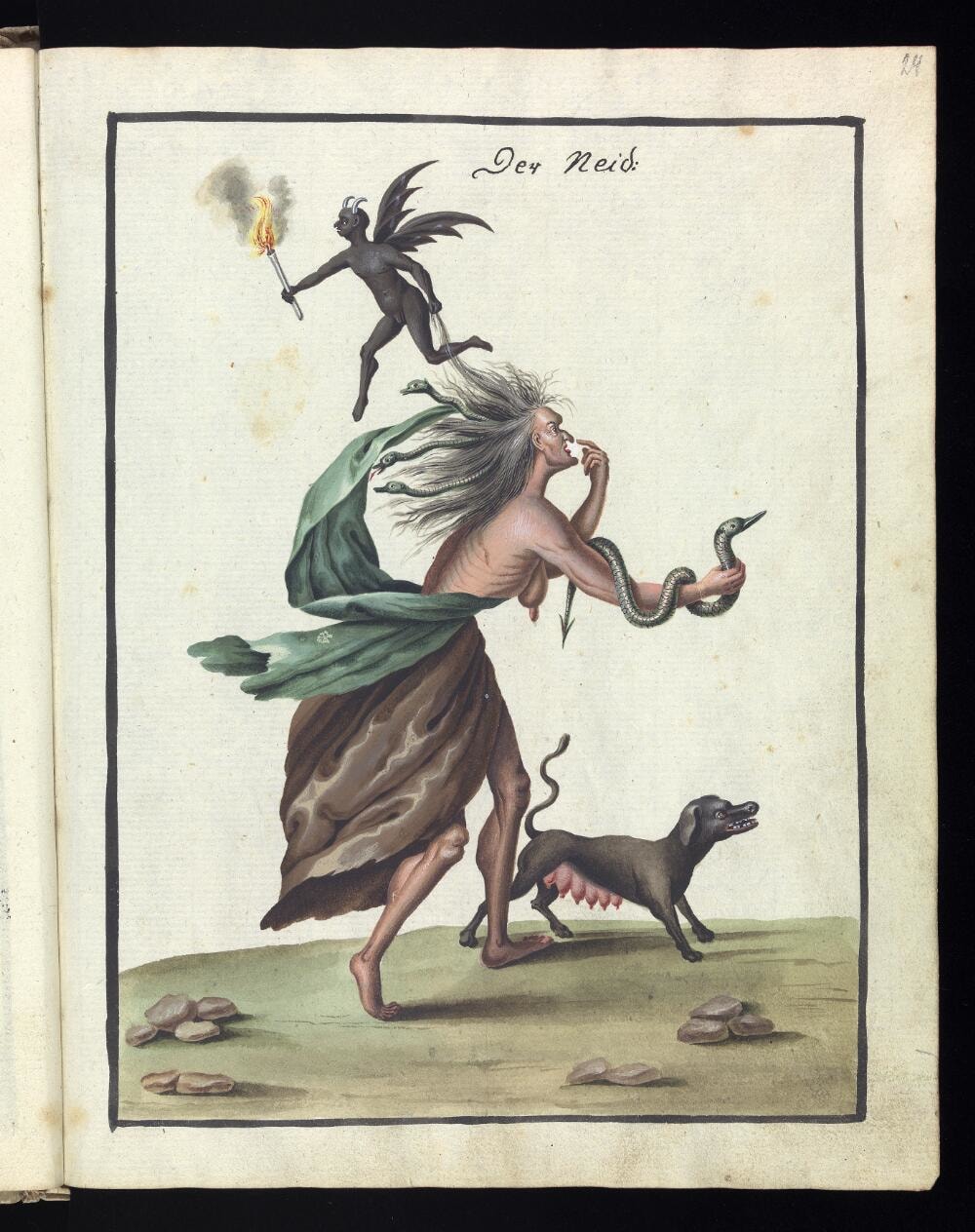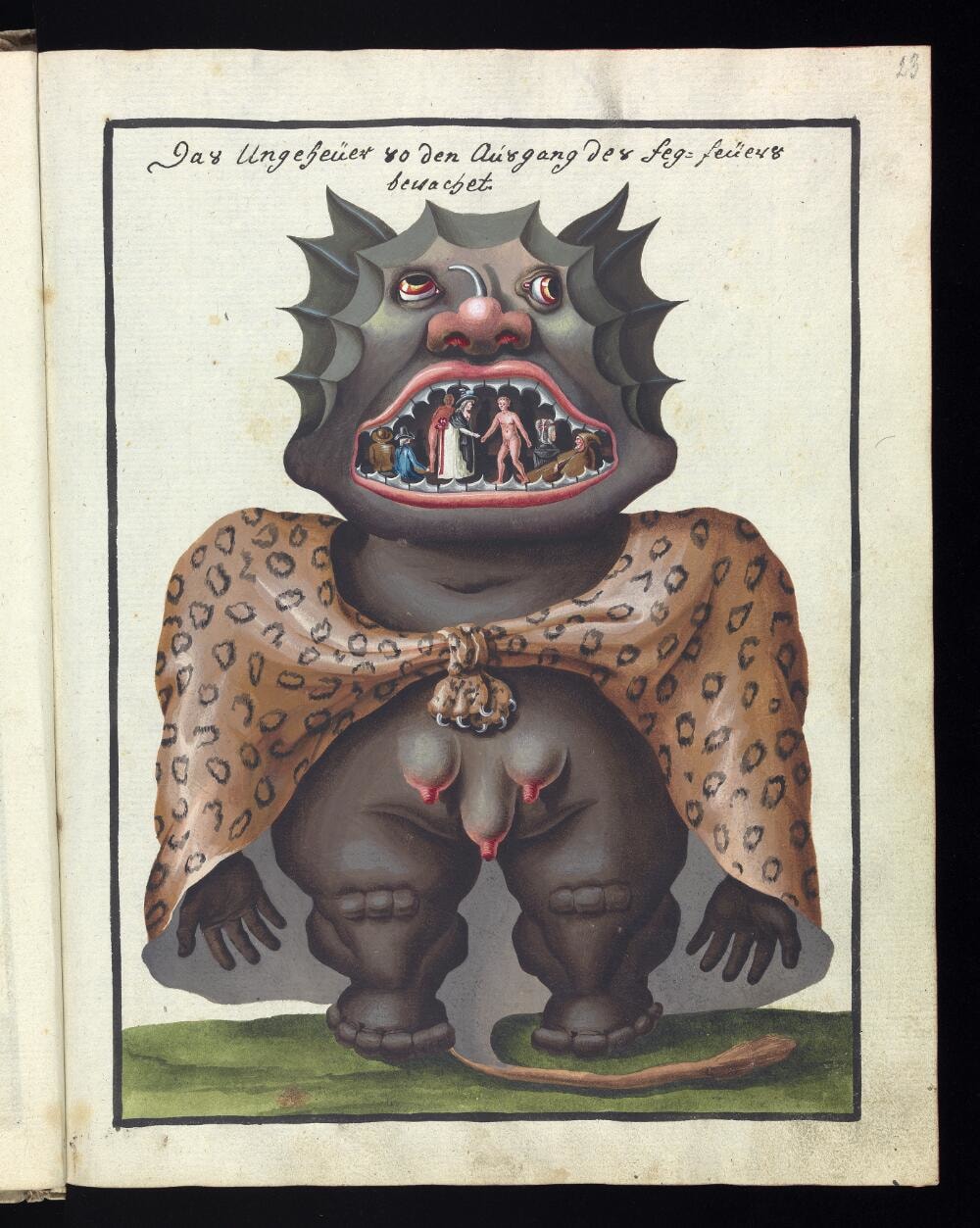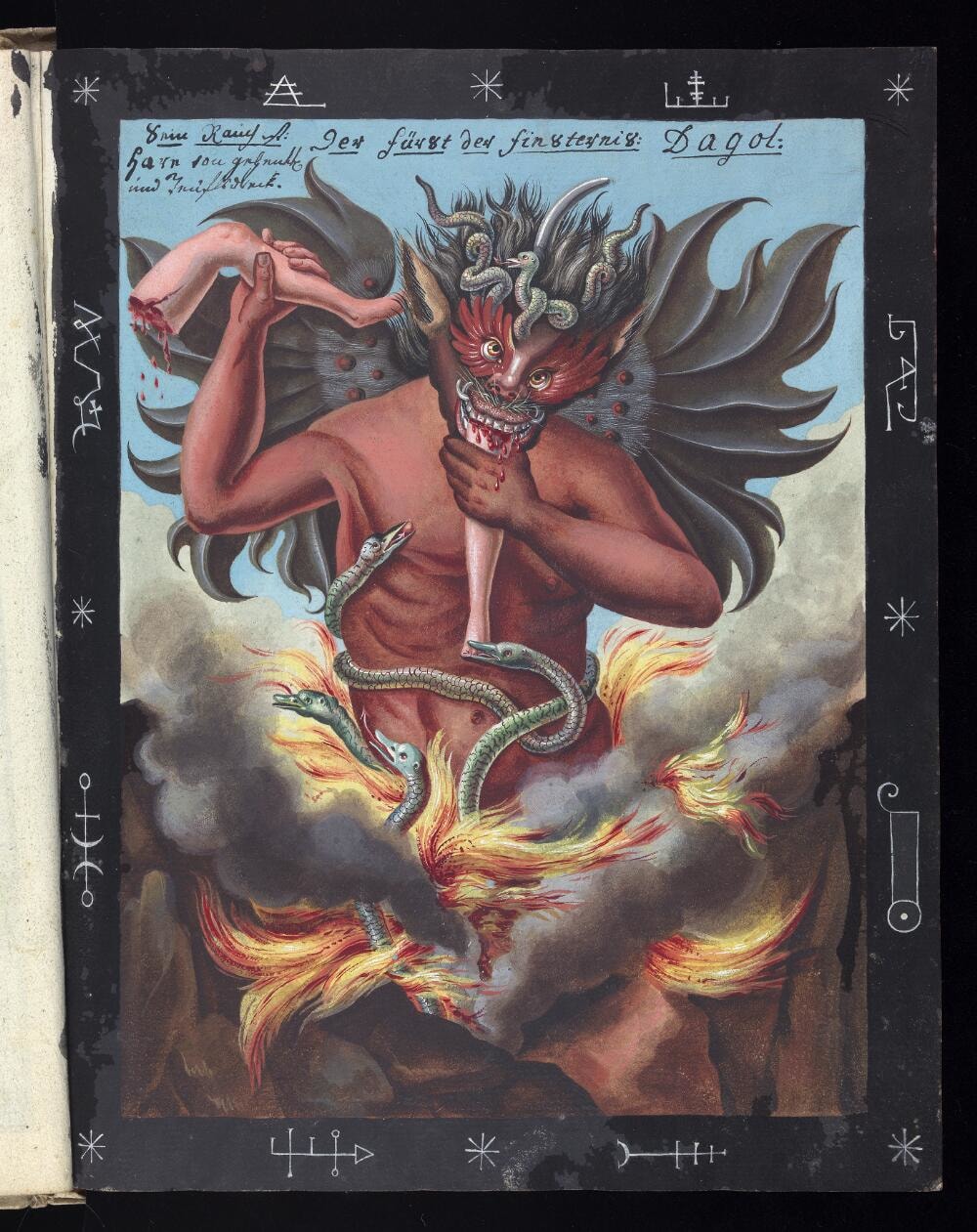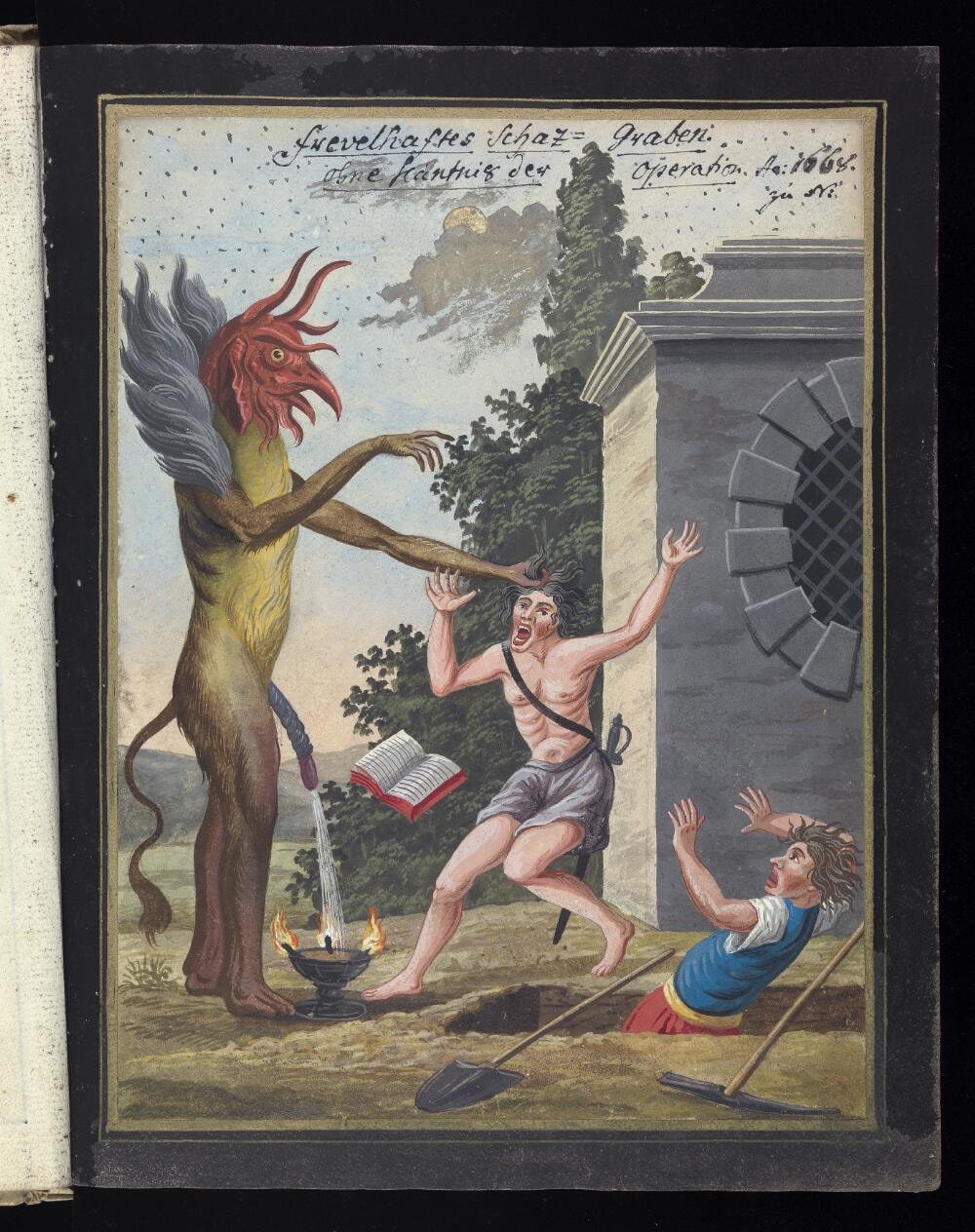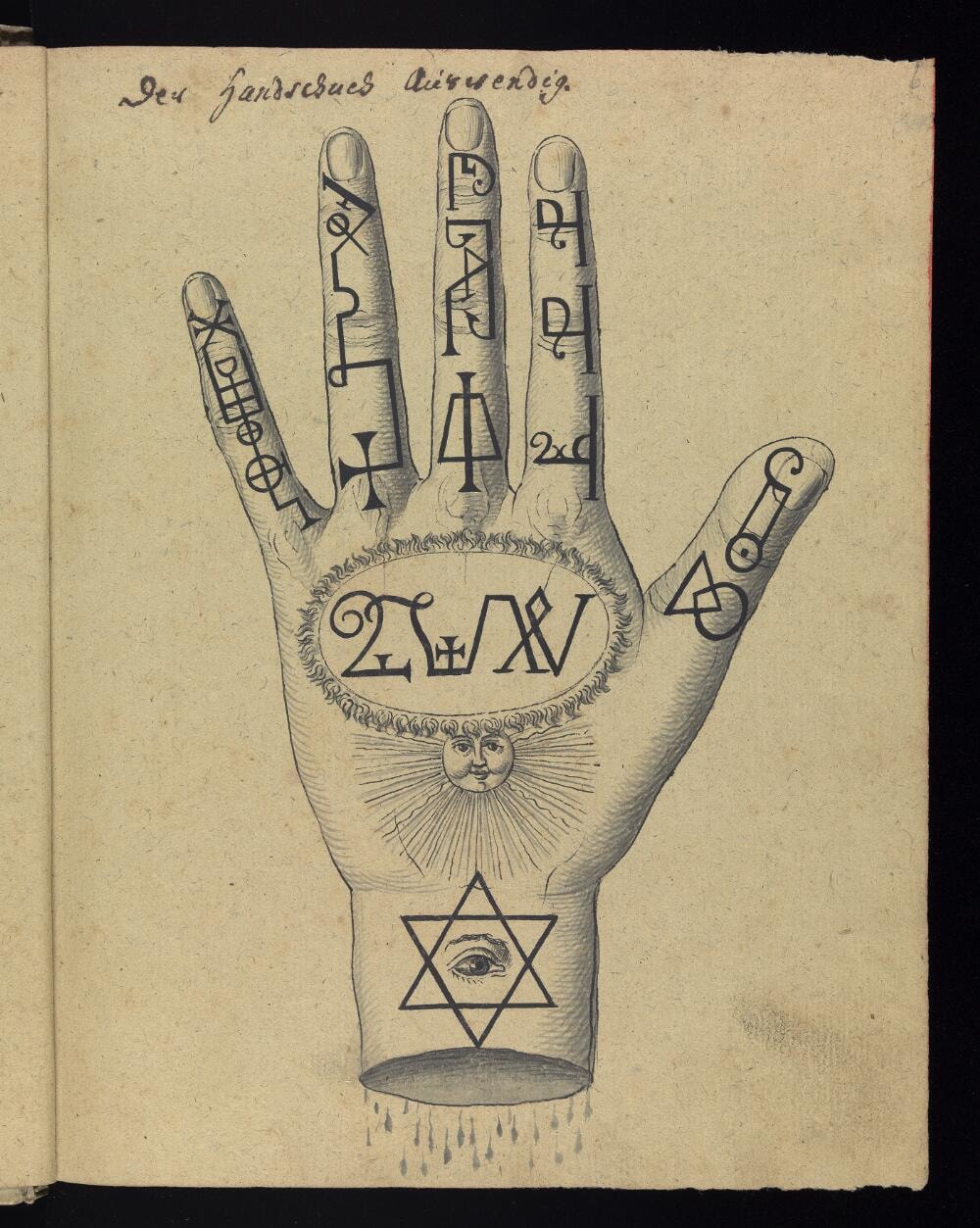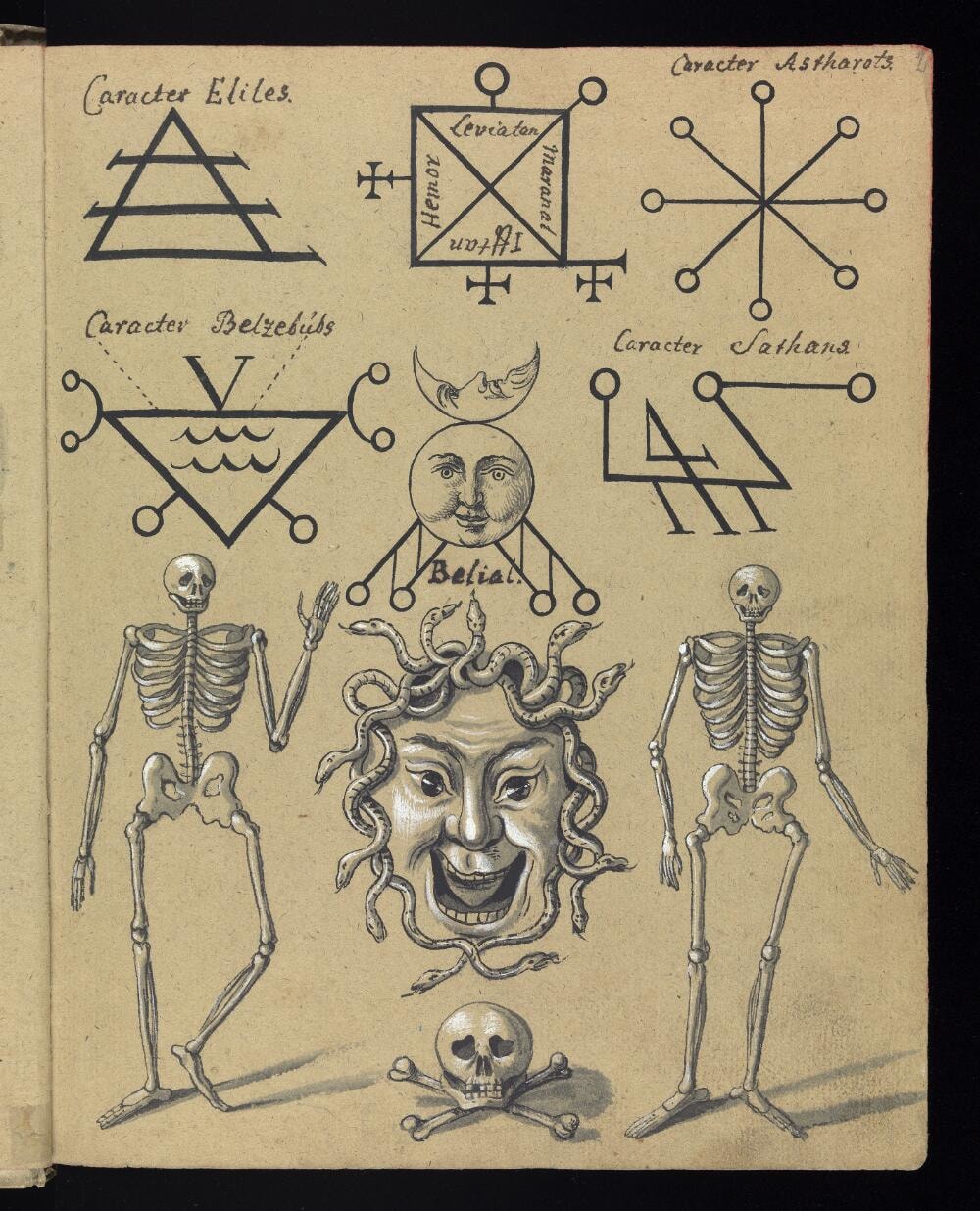 Related Articles