Iris Van Herpen; Attire for the Chimera
A designer's creations oscillate between the worlds of fashion, sculpture, and science.
Iris van Herpen is 33 years old and, though not a scientist, her improbable clothing entertains the possibilities of technology and is inspired by elements of the natural world which become objects of art and break, spectacularly, with everything we consider fashion or even clothing. "I don't think of fashion as being clothes, or a discipline. I think of it being much more. I see fashion as a dialogue between our inside and our outside," says the Dutch designer.
Ten years after launching, van Herpen's line, a collection of art objects and sculptures that might well inhabit a museum, boasts articles that seem to be made of bubbles, the skins of mythical animals, plumage from an otherworldly bird, or the surface of a coral reef. For their creation, van Herpen uses technological tools – 3D-printing, magnetic fibers, silicon, acrylic, and laser cutting, to name just a few of her techniques. For the Magnetic Motion collection, for example, she was inspired by the forces of magnetism to create pieces (not only garments) which give the illusion of floating around the bodies of those who wear them.
Van Herpen's work has been featured in several art shows in some of the world's most recognized museums as examples of the novel relationship between fashion and technology. She's dressed other eccentric creators, like Björk, in the dress worn on the album cover and during the tour for Biophilia. She also collaborated on the garments worn by Scarlett Johannson in the film, Lucy, by French director Luc Besson. One of her runway exhibitions was set to music by a band who accompanied her from enormous tanks of water (for which instruments and hydrophones that played underwater were developed). She's created costumes for opera and ballet companies all over the world and worked with some of the world's most renowned architectural firms.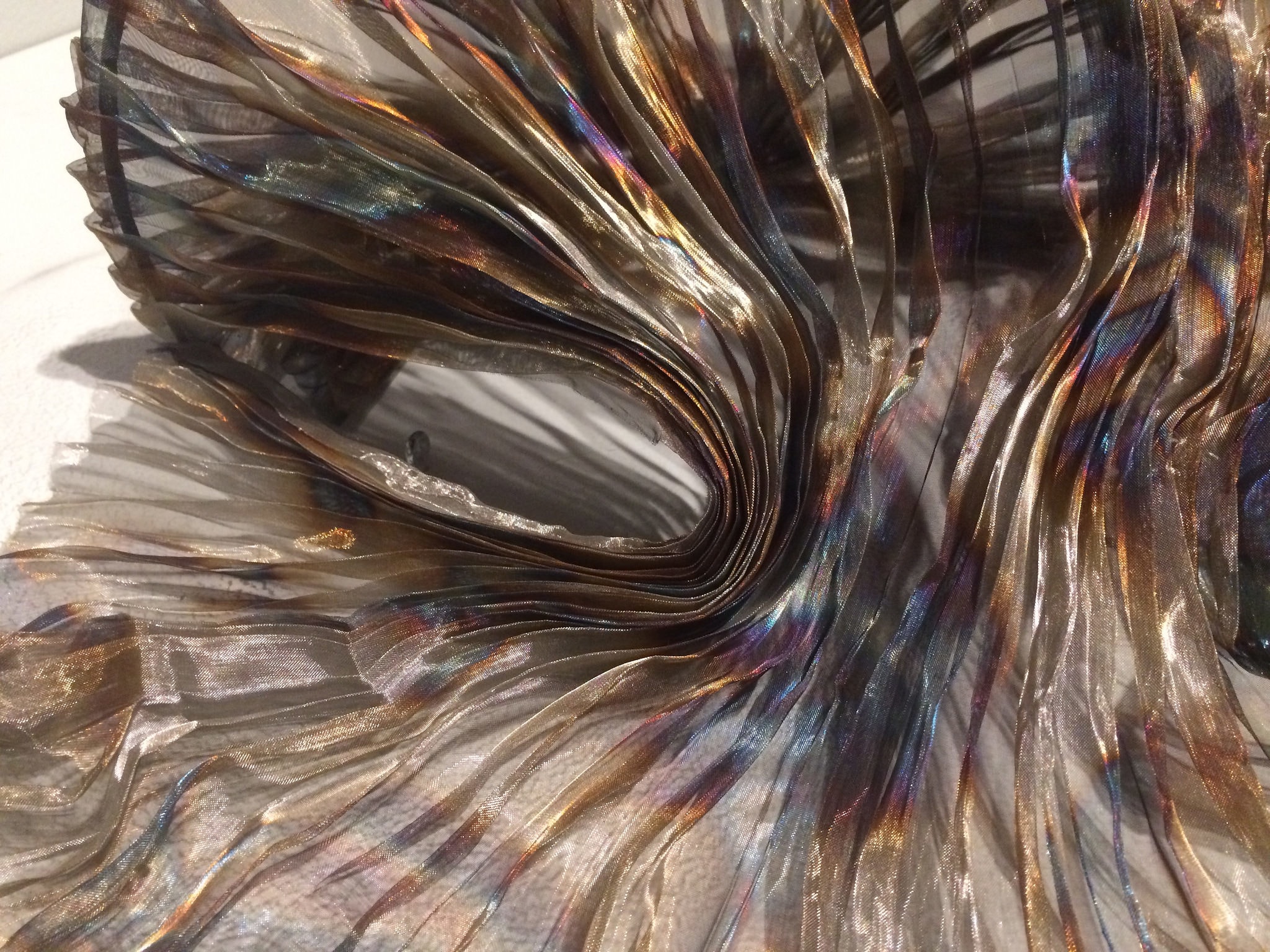 Van Herpen's work escapes a simple definition, (similar to the art objects of Japanese designer, Rei Kawakubo). She creates a harmonious dialogue with disciplines like science, architecture and the visual arts. Spectacular volumes and textures invite a reimagining of the possibilities of the human body, and its silhouette, in a display of the most unprecedented expressions. All the while, they break with the conventions that define what, until now, we thought of as fashion. Perhaps, van Herpen, the visionary, has created something more than fashion; a practice as yet unnamed, and whose canvas is the body. It's an extravagant material expression of our most eccentric subjectivity.
 
Images: 1) Zach Blabino-filckr 2) Steven de Polo-flickr
Related Articles