The Mural That Had A House Stuck To It (On Banksy and His Art)
Who is the English graffiti artist known as Banksy and what effect has his work had on the art world?
When you go to an art gallery you are simply a tourist looking at the trophy cabinet of a few millionaires.

-Banksy
In 2007, the owners of a house that had a Bansky mural on it sold their home through a renowned English gallery, after possible buyers proposed the possibility of "extracting" the mural. In the catalogue, the mural was described as having "a house attached to it".
It is believed that he was born in 1974 and grew up in Bristol, England. Banksy appeared in the urban art world at the beginning of the 1990s, integrating himself to what is known as Bristol's underground scene. A few years later he began to use stencils to impress his drawings and messages, evincing since then a sharp, dark sense of humor and an evident critical acidity.
His trajectory, the mystery that surrounds him (he remains to this day officially anonymous) and his rebellion have attracted global attention. This is a character that changed, in many ways, the contemporary art world. Few years after he first appeared, the term "Banksy Effect" was coined, a type of Midas touch that can transform anything he paints on any wall in any city into a goldmine. An alarming paradox if we consider the open contempt Banksy feels for the art market.
Urban artist, painter, filmmaker and political activist, through his images, happenings, films and slogans, Banksy has been able to evince the arrogance and the arbitrariness that reign supreme in many sectors of the art world. His work and his decision to remain anonymous profoundly and irreversibly question the figure of the artist, as well as the relationship between the work of art and its commercial worth that exists in the modern world, between the quality of an artistic object and its worth as part of a fetishist fashion that is rarely questioned.
Armed with stencils of rats, apes, policemen, old men and children, he has mocked those who pay thousands of pounds for his work. Additionally, he has questioned the legitimacy of the freedom we have been told we live in, whether this is on sexual, political or simply human terms.
His use of previously existent urban landscapes has also made him an artifice and a great revolutionary of the very concept of the city and the urban. Banksy has also shown the thin line between vandalism and artistic genius, fine and popular art. Due to all the latter, this character will probably go down in history, more than as an artist with extraordinary skills, as an active and brilliant rebel and an art ideologue.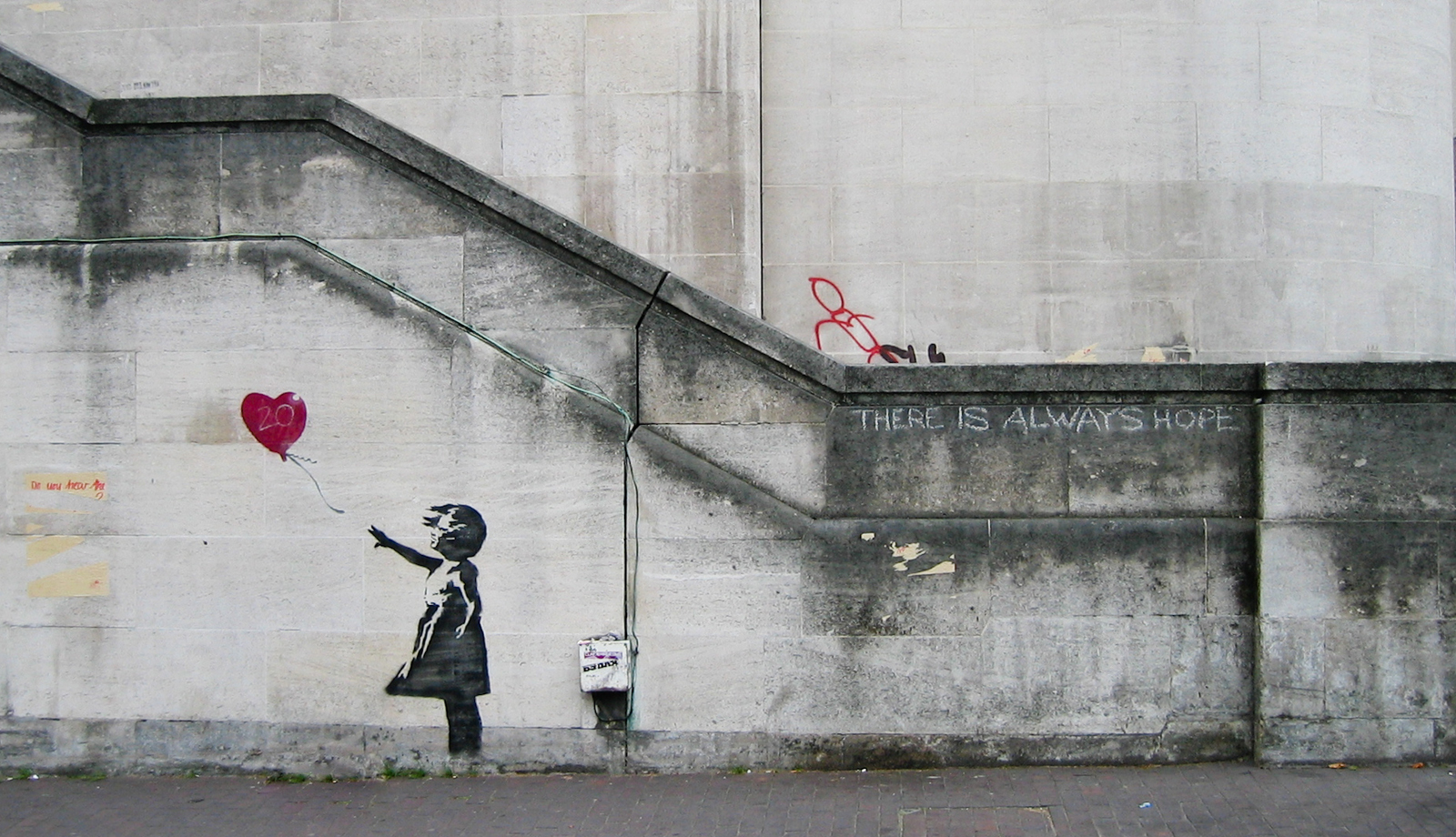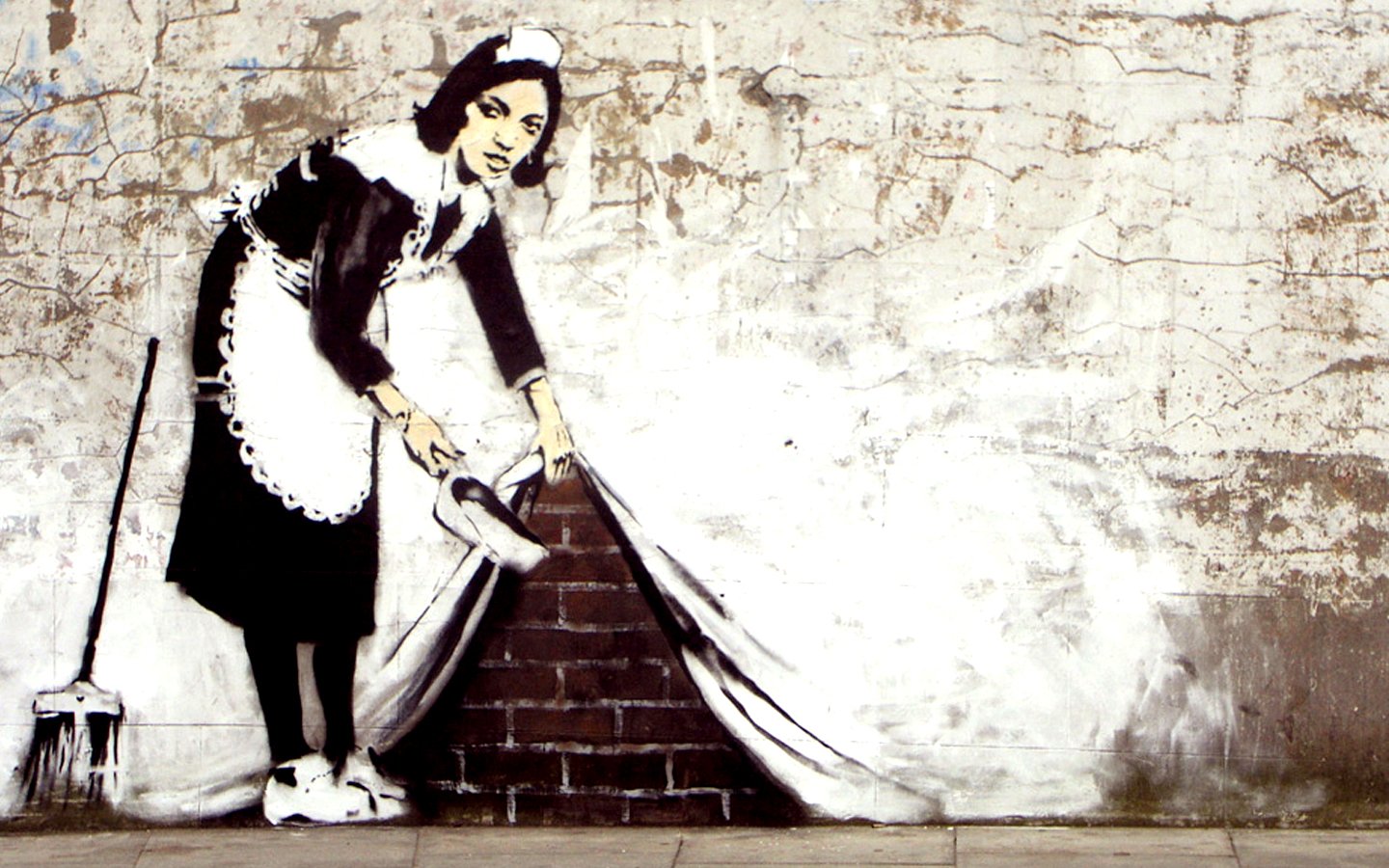 Related Articles