Wondrous Crossings: The Statue of Eternal Silence in Chicago
Those who have visited this statue in the heart of Chicago's Graceland cemetery, say it is surrounded by disturbing paranormal phenomena.
Anyone who has visited the statue of Eternal Silence knows why it has been described as 'disturbing', 'troubling' and 'ghostly'. As a tribute to Dexter Graves, who lead a group of thirteen families from Ohio to Chicago in 1831 and founded the Windy City, this piece was erected in 1909 by the famous sculptor Lorado Traft, who was commissioned to make the piece.
Nowadays the piece is internationally recognized as an allegorical representation of 'Death and Silence', and its fame is shrouded by anecdotes and legends which assert that anybody who stares into its eyes will see their own death.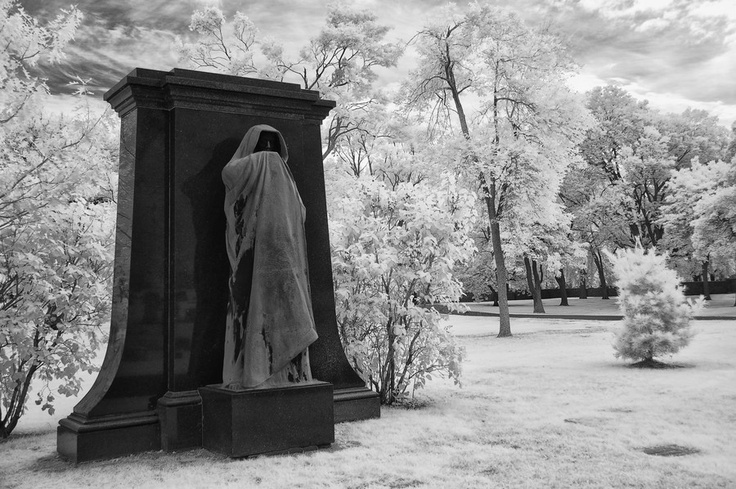 Visitors have also stated that its arm, which covers most of its face, moves a little during the day. Until 1970, it was generally believed that the sculpture could not be photographed, since according to some tourists, cameras broke in the process.
Naturally, none of these statements should be taken as absolute truths; however, considering the amount of power this statue has acquired over the years is unsettling. Its body is shrouded with a white cloak that has given rise to the many stories that surround it. This statue's uncommon beauty should be considered a must-see for those who want to visit Chicago's alternative side.
Related Articles