Pao by Paul Qui
Award Winning
,
Modern Asian
,
Ocean Views
Drawing from a range of international styles including Filipino, Spanish, Japanese & French, Pao boldly presents a new brand of modern Asian cuisine with stunning ocean views.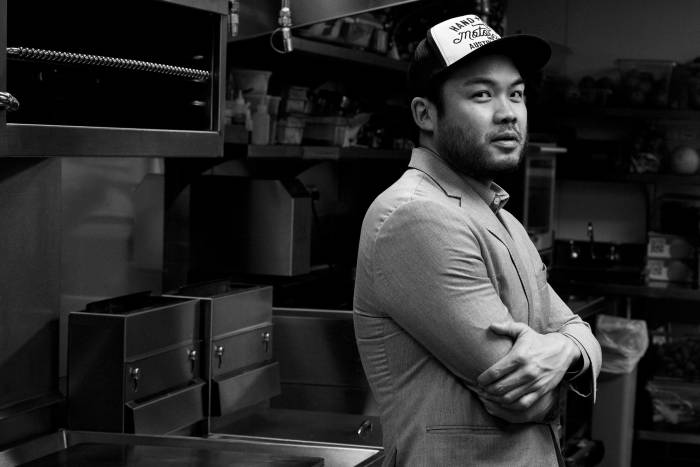 Paul Qui
Born in Manila, Philippines and trained in classic French and Japanese cuisine, Qui takes a modernist approach towards food that's playful, authentic and unexpected. He's a master at marrying classical technique with local flavors, while also taking inspiration from Filipino, Japanese, Spanish and French culinary styles.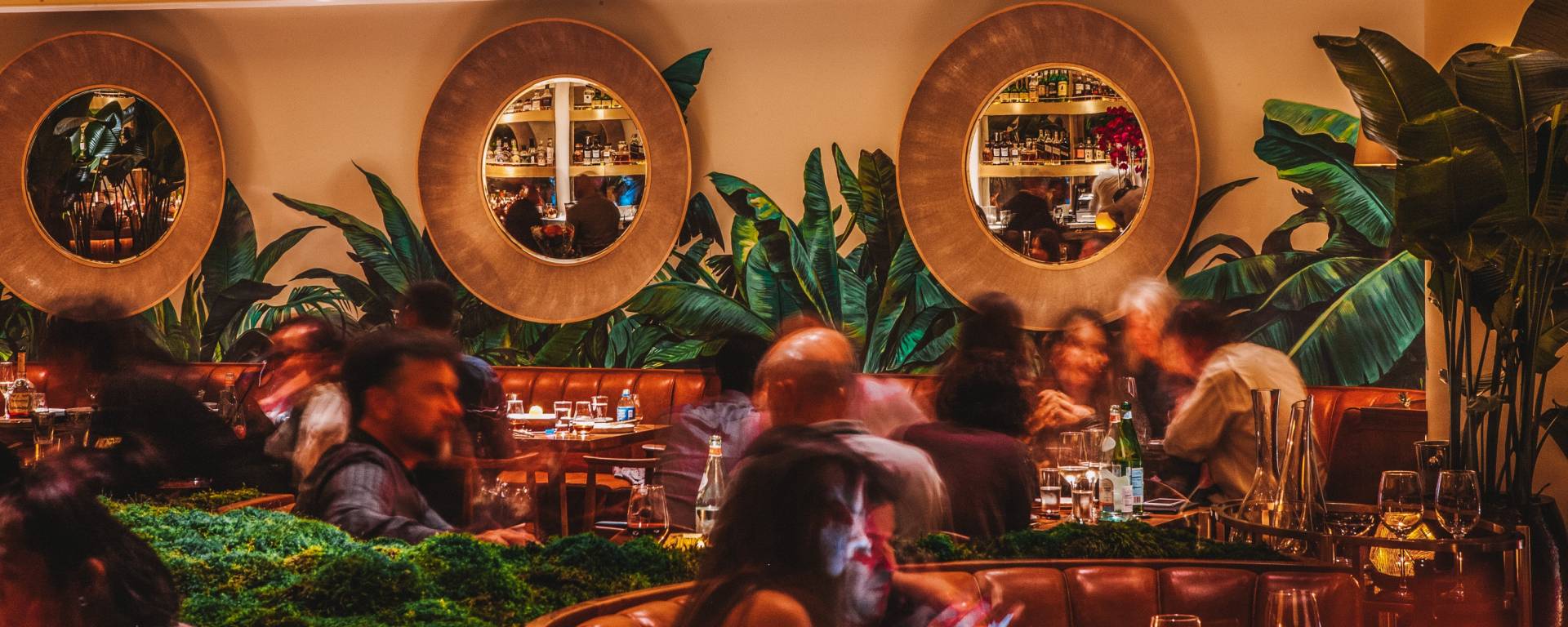 Hours & Info
| | |
| --- | --- |
| Tuesday - Wednesday | 7:00pm - 10:00pm |
| Thursday - Saturday | 7:00pm - 11:00pm |
| Dress Code | Business Casual |
| Seating | Indoor and outdoor seating available |
| Parking | Valet available |
| Email | [email protected] |
Pao by Paul Qui
Hamachi, Heart of Palm, Coconut Milk, Coconut Vinegar
Ora King Salmon, Pineapple, Black Lime, Sal de Gusano
Hiramasa, Fermented Tomatoes, XO Sauce, Kumquat, Cilantro Oil
Bluefin Tuna, Avocado, Tamari, Sesame Oil
SHRIMP COCKTAIL
Pao Cocktail Sauce, Lemon
Frisée, Baby Gem, Kombu Butter, Pine Nut Praline, Charred Onion Cultured Crème Fraiche
NORWEGIAN KING CRAB PLATE
L
Morita Butter, Lemon, Pao XO Sauce
Labneh Dressing, Yuzukosho, English Peas, Chili Oil, Shio Kombu
SINGAPORE-STYLE CHILI CRAB
G
Jumbo Lump Blue Crab, Farm Egg, Fermented Tomato, Peppers
Tamaki Gold Rice, Tom Kha, Burrata, Chili Oil, Trumpet Mushrooms, Shiitake Bacon
Sawsawan, Parmigiano- Reggiano, Mustard Seed Caviar, Pickled Mushroom, Eggplant Miso, English Pea, Beetroot
King Crab Meat, Coconut Milk, Snow Pea Leaves, Crab Sauce, Shacha
WAGYU SHORT RIB TTEOK-BOKKI
Wagyu Short Rib, Toasted Rice Cake, Red Curry, Crispy Basil
Skull Island Prawns, Rice Noodles, Squid Ink, Yuzu Kosho Aioli
Chili Patis, Thai Herbs, Garlic-Ginger Jasmine Rice
*From a selection of sustainably sourced fish, spanning all five oceans
Sweet Chili Sauce, Roasted Banana Ketchup, Jalapeño, Thai Herbs
SHORT RIB ASADO
72-Hour Wagyu Beef, Atchara, Japanese Sweet Potato Purée
Sea Urchin, Grilled Sweet Corn Pudding, Sake Aioli, Chile de Árbol, Lime
OYSTERS
OYSTERS
Fermented Strawberry Mignonette, Pao Cocktail Sauce, Cucumber Sauce, Lemon
Sustainably sourced from microclimates producing the highest quality oysters from the East & West Coast
Cured Cold Smoked Yellowtail, White Ponzu Compressed Melon
Charred Onion Crème Fraîche, Chives, Smoked Trout Roe
SHISO "TACO"
Bluefin Tartar, Cucumber, Avocado, Wasabi Aioli, Wagyu Chimichurri
KARE KARE MACAROONS
Cured Foie Gras, Peanuts, Blueberry Jam
Toasted Milk Bread, Apple, Crispy Shallot
NORWEGIAN KING CRAB TOAST
G
Morita Butter, Lemon, Pao XO Sauce
PER PIECE
RAW
HAMACHI - Yellowtail 14
AKAMI - Tuna Loin 8.5
ORA KING SALMON - New Zealand King Salmon 8
CHU TORO - Medium Fatty Tuna 16
TORO - Extra Fatty Tuna 18
AVOCADO 5 
ABURI
MUSHROOM - Trumpet 7
EGGPLANT - Japanese Eggplant 5
TOMATO 6 
SMOKED SHORT RIB - 72-Hour Short Rib 14
SEARED TORO - Extra Fatty Tuna 18
SEARED SAKE TORO - Extra Fatty Tuna 19
FOIE GRAS 20
4 PIECES
Pan de Sal, Bone Marrow Caramel, Farro Miso Smoked Butter
House made "salt bread". A very traditional Filipino bread, served with bone marrow caramel, and smoked butter with farro miso.
Consuming raw or undercooked meats, poultry, seafood, shellfish or eggs may increase the risk of food borne illness, especially if you have certain medical conditions. Several menu items may contain peanuts, tree nuts, fish, shellfish, eggs, milk, soy and gluten. Inform your server if you have a food allergy. There is a risk associated with consuming raw oysters. You are at greater risk of serious illness from raw oysters and should eat oysters fully cooked. 
If unsure of your risk, consult a physician. 
Applicable taxes and a 20%  service charge 
will be added to all checks.
Fermented Strawberry Mignonette, Pao Cocktail Sauce, Cucumber Sauce, Nikiri Sauce, Morita Butter, Pao XO Sauce, Lemon
Norwegian King Crab, King Crab Salad, East & West Coast Oysters, Wild Australian Prawns, Salmon, Akami, Otoro, Hamachi
Pan de Sal, Citrus Crème Fraîche
Pao by Paul Qui
Toasted Coconut Meringue
N
G
L
Almond-Lime Pressed Streusel, Matcha Coconut Ice Cream
Chocolate Soufflé Cake, Almond Namelaka, Passion Fruit Praline Semifreddo
Chocolate Mille Crepe Cake
G
L
Hukambi Whipped Ganache, Caramelized Cocoa Nibs, Charred Mangos
Leche Flan, Exotic Fruits, Banana Sorbet, Coconut Pandan Milk
Bluefin Tuna, White Ponzu, Cranberry XO, Marcona Almonds
Tuna Steak
Bluefin Tuna, Wagyu Chimichurri
Sunday, December 31
FIRST
Tuna Crudo - Gluten
Bluefin Tuna, White Ponzu, Cranberry XO, Marcona Almonds
Seared Scallop
Ponzu, Brown Butter, Jicama, Truffles, Finger Lime Caviar
Chilean Seabass
White Wine Veloute, Maitake, Jamon Iberico
THIRD
Sake Aged Wagyu Ribeye
Wagyu Ribeye, Truffle Bone Marrow Jus, Pickled Wild Mushrooms, Celery Root-Butternut Squash Puree
Crab Rice Cakes
King Crab Meat, Crab Fat, Red Curry, Smoked Trout Roe
DESSERT
Hazelnut Cocoa Pod
Gianduja Namelaka, Mango-Passion Pearls
Cashew Turron and Chocolate Truffles
Sunday, December 31
FIRST
Watermelon Crudo - Gluten
White Ponzu, Cranberry XO, Marcona Almonds
Celery Root Fukumeni
Ponzu, Jicama Truffles, Finger Lime Caviar
SECOND
Grilled Daikon - Gluten
White Wine Veloute, Maitake, Shiitake Bacon
THIRD
Mushroom Bistek - Gluten
Farro Miso Adobo
Rice Cakes
Trumpet Mushroom, Garlic Sauce, Palapa Crumble
DESSERT
Crispy Amatika Chocolate Bar
Kalamansi-Orange Marmalade, Oat Milk Chocolate Ice Cream
Vegan Mignardise and Chocolate Truffles
More Restaurants & Bar
Los Fuegos By Francis Mallmann
Argentine
,
Award Winning
,
Open Fire
Born from a passion for the ancient art of South American live-fire cooking, Argentine grillmaster Francis Mallmann creates a contemporary asado experience with an open-fire kitchen, local ingredients
Gitano Miami at Casa Faena
As a tropical oasis of lush greenery and bohemian brio, Gitano Miami brings an air of Tulum without ever leaving Miami Beach. Signature tropical vibes, gipsy-disco sounds, vivacious rooftop
Faena Theater
Live Shows
,
Entertainment
,
Nightlife
Inspired by Europe's grand opera houses and the glittering allure of Old Hollywood, the intimate gilded theater showcases ambitious artistic productions and Faena's very own highly-acclaimed cabaret