Allura Cabaret
THURSDAYS - SATURDAYS
An atmospheric adventure awaits! 
Follow us on an intoxicating journey into the multiverse, with Faena Theater's new electrifying contemporary cabaret ALLURA!  
Futurism, fashion, seduction, and high-performance technology all converge into an ethereal and exhilarating voyage through the infinite paths of space and time existing all at once and coming to life right on the Faena Theater stage. 
Faena LIVE's original production—ALLURA features entrancing music, astonishing light technology, and breathtaking burlesque and dance choreography, all brought to you with an exciting Latin flare and classic 80's musical twist!
MEET OUR MASTER OF CEREMONIES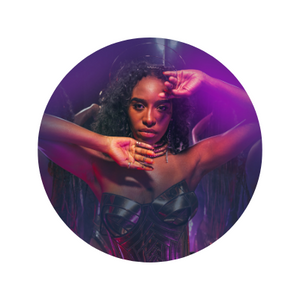 New York City sensation, Rocky Lanes, is ready to lead audiences through our new avant-garde revue as our main tantalizing and soulful seductress and emcee. 
ABOUT ALLURA CABARET
Faena Live and Quixotic unveil ALLURA CABARET'S new ensemble who take audiences on an immersive ride through parallel universes where world-renowned choreographers, singers, dancers, musicians, and digital artists meld their mastery and mystique into one powerful visionary force. 
Expect a mesmeric combination of holographic constructions of transfigural architecture, interactive data structures of motion capture and body mapping that invites audiences to see past the fabric of what they know and look deeper into the divine matrices intrinsically encoded within the heartbeat of all creation.
---
Reservations & More Information:
THURSDAYS, FRIDAYS & SATURDAYS
Thursday
9:00pm
Friday
8:00pm
** 10:30pm Friday showings beginning October 20th!
Saturday
8:00pm (1st Showing)
10:30pm (2nd Showing)
** Show times subject to change due to special showings or occasions. 
Tickets start at $100. Click HERE to book now
For more information, call +1 786 655 5742
Check-in time starts 45 minutes prior to show time 
Doors close promptly at show time. No late admittance
Guests 18+ welcome. Valid ID required upon arrival
For group bookings (8+ guests), please contact 

[email protected]