Faena Bazaar Summer Shopping
In Collaboration With Curio - At A Retail Spectacular
Curio at Faena Bazaar has transitioned from pop-up to permanent. The multisensory, multistory retail space has reopened with a range of emerging new brands, exclusive experiences, and singular pop-ups. Helmed by fashion industry veterans Jeff Lasota and Danielle Licata, Curio is stocked with handpicked designer labels and vintage pieces you won't find anywhere else.
New styles are debuting for the spring and summer season including minimalist linen designs from Australian brands Joslin and Bondi Born. "Joslin has amazing dresses and short jumpsuits with lace-up open backs that are feminine and sophisticated, while Bondi Born does sleek 90's minimal in a tomboy way using elevated fabrics and a palette of pastels," says Licata. Other standouts include a new in-house private-label brand by Kimberly Taylor, Eres Swimwear, Le Kasha, and CHUFY. For the men, don't miss Orlebar Brown and Officine Generale. Miami Swim Week is returning strong this July after last year's cancelation due to the pandemic. "Everyone is talking about the Roaring 20's and things coming back with a flash after Covid," comments Licata, who has seen a trend in her clients wanting to refresh their wardrobes and celebrate life by getting dressed up.
"We are expecting future collections to be extremely colorful, detailed and exciting."
To add an exuberant pop to your closet, look no further than In The Mood For Love. The female-owned Turkish brand designs effortlessly cool 
'going out' clothes that strike the perfect balance between dressing up and dressing down. "The clothes are often fully sequined but in a slouchy grabbed-from-your-boyfriend type of way," explains Licata. To spoil the men in your life, she suggests swim trunks by OAS or Villebrquin, a casual hoodie from Les Tien or handcrafted sunglasses by Jacques Marie Mage.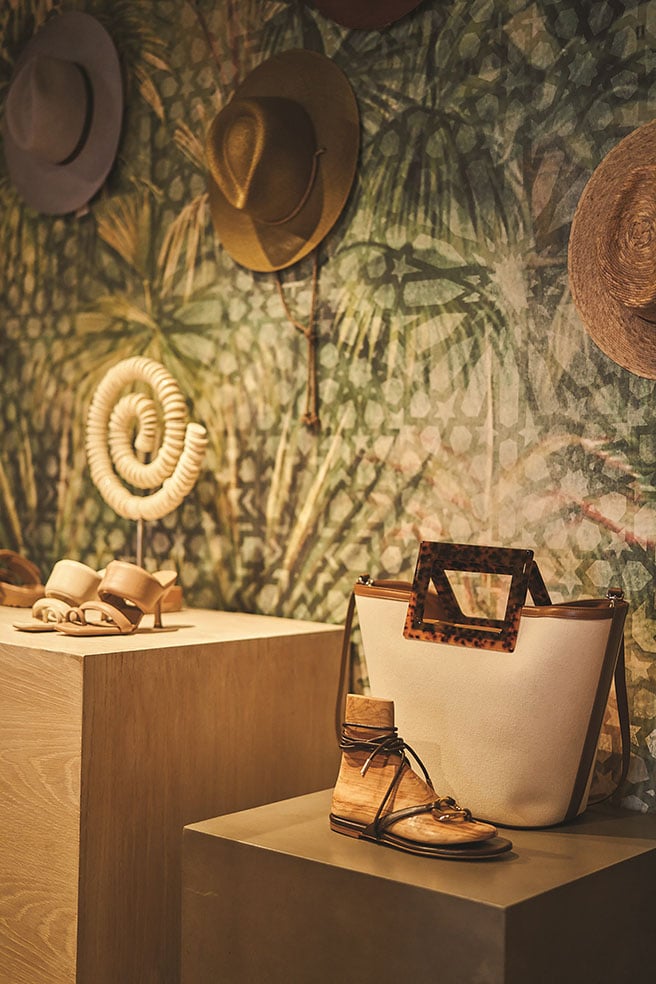 Beyond ready-to-wear, shoppers will find plenty to keep them busy across Curio's three floors. Interior design company Casa Casa offers a beautiful assortment of home décor; for those ready to start entertaining again, there's new tableware collections showcasing colored wine glasses, bold Le Double J tablecloths and napkins. The Taschen 'Book Nook' is stocked with limited-edition signed books and artwork by David Hockney, Ferrari and the Dalai Lama. Beauty brands, Lash Society Miami and Salone by Dafne Evangelista, offer salon services while DanceBody provides a range of daily fitness classes. Soon-to-open Crèma Café will round out the dynamic offerings at this ever-evolving retail epicenter.
EXPLORE OUR WEBSITE AT WWW.SHOPCURIO.COM 
? FOLLOW US @FAENABAZAARCURIO
Published August, 2021