Tree of Life
An intimate gathering space with outdoor seating, the Tree of Life features imaginative cocktails, small plates and a broad array of wines with spectacular views of the pool area and ocean.

Hours & Info
Daily

Lunch: 12:00pm - 3:00pm
Snack: 3:00pm- 5:00pm
Dinner: 5:00pm - 10:00pm

Parking
Valet available
Dress Code
Smart casual, well-tailored attire
Seating
Outdoor seating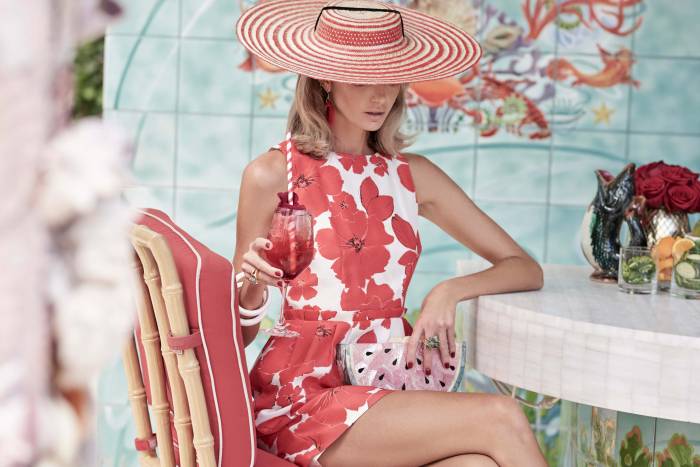 AVAILABLE FROM 12:00pm - 3:00pm
Almond Cream, Shallots, Avocado, Scallions, Toasted Sesame Seeds
Prime Beef, Tomato, Grilled Onions, Arugula, Aioli, Dijon Mustard, Crispy Potato Wedges
Hand-Cut Prime Filet, Llajuda Sauce
Grilled Lobster with Brown Butter, Over Homemade Bread, Cabbage Slaw, Black Truffle Hollandaise & Mixed Green Salad
Porsalut Cheese, Mozzarella Cheese, Gouda Cheese, Caramelized Onion, Oregano
Wood Fired Eggplant, Burrata Cheese, Harissa Paste & Crispy Buckwheat 
Prime Angus Cheeseburger
L
Bacon, Cheddar Cheese, Tomato, Onions Jam, Pickled Cucumber, Garlic Aioli, Crispy Potato Wedges
Wood Fired Roasted Chicken Salad
N
G F
L
Roasted Lettuce, Hazelnut & Pistachio Dressing, Crispy Shallots, Parmigiano-Reggiano
Mediterranean Branzino
N
G F
Herbed Quinoa Salad, Beet and Sesame Cream, Roasted Hazelnuts
Fresh Mozzarella Cheese, Heirloom Tomatoes, Basil
Roasted Cauliflower
N
G F
Cauliflower Pureé, Almonds, and Capers Vinaigrette, Fresh Herbs Salad
Wood Fired Mussels Provençal
L
Fresh Parsley, Garlic, White Wine, Homemade Sourdough Bread
Mallmann's Beef Tenderloin Milanesa
L
Fresh Herbs & Greens Salad, Parmesan Cheese, Dijon Mustard
AVAILABLE FROM 3:00pm - 5:00pm
Hummus
Organic Vegetables, Grilled Pita
Fresh Housemade Guacamole
Prime Beef, Bacon, Onion Marmalade, Gruyère, Truffle Cream
Guacamole, Roasted Peppers & Onions, Salsa Tatemada, Nutty Oil
Sun Bar Caesar
Baby Gem Lettuce, Parmesan Cheese, Sour Dough Croutons, White Anchovies
Add:
4oz Prime Skirt Steak - $26
Citrus- Marinated Shrimp - $17
8oz Free-Range Grilled Chicken - $16 
Rigatoni Pomodoro
Roma Tomatoes, Garlic, Basil, Aged Parmesan 
Grilled Octopus
Muhammara, Roasted Potatoes, Cherry Tomatoes, Cilantro
Prime Special Beef Burger
Caramelized Onions, Heirloom Tomatoes, Toasted Brioche Bun, Pickles, House-Made Sauce 
Choice of Aged Cheddar, Swiss, or Gruyère 
Heritage Turkey Burger
Smoked Aioli, Arugula, Piquillo Pepper, White Cheddar, Grilled Red Onion, Toasted Brioche Bun 
Turkey BLT
Smoked Turkey Breast, Bacon, Bibb Lettuce, Heirloom Tomato, Espelette Aioli 
Impossible Burger
Plant Based Patty, Avocado, Serrano Pepper Aioli, Vegan Bun
AVAILABLE FROM 5:00pm - 10:00pm
Hummus Dip
Marinated Olives, Grilled Pita
Prime Beef, Bacon-Onion Marmalade, Gruyére, Truffle Cream
Artisanal Cheese Selection
Grapes, Honeycomb, Quince Paste, Artisanal Crackers
Plant Based Patty, Avocado, Serrano Pepper Aioli, Vegan Bun
Prime Beef Burger
Caramelized Onion, Heirloom Tomato, Toasted Brioche Bun, Choice of Aged Cheddar, Swiss or Gruyére
Octopus
Muhammara, Roasted Potatoes, Cherry Tomato, Cilantro
Guacamole, Roasted Pepper, Onions, Salsa Tatemada, Nutty Oil
Tempura Spicy Tuna Roll
Avocado, Spicy Kewpie Aioli
Shrimp Aguachile Roll
Prawns, Herb Oil, Onions, Cilantro, Yuzu Kosho
Vegan Sushi Roll
Poached Asparagus, Pickled Carrots, Mango, Avocado, Cucumber Paper, Coconut Ponzu
Hamachi Crudo
Asian Pear, Shoyu Broth, Bacon, Onion Cilantro
Guacamole, Prawns, Mojo, Radish, Cilantro, Nutty Oil
Summer Rolls
Prawns, Local Vegetables, Basil, Cilantro, Mint, Chili Sauce
Cotija Cheese, Cilantro, Lime, Espelette
Golden Truffle Dim Sum
Scallop Dumping, Fresh Black Truffle, Foie Gras Emulsion
Yellowfin Tuna
Avocado, Kaffir Lime Leaf, Ginger Emulsion
Potato, Roasted Garlic Saffron Aioli, Shaved Parmesan Cheese
Seared Foie Gras
Brioche, Yuzu Marmalade, Butternut Squash Pureé
Classic Ostera, Crème Fraiche, Chives
Caramelia & Crunchy Hazelnut Bomb
House-Made Churros
Churros Rolled in Cinnamon Sugar, Dulce de Leche, Chocolate Syrup, Whipped Cream
Mascarpone Cheesecake
Fresh Mango, Coconut Whipped Cream
House-Made Ice Cream Dessert Popsicles
- Choice of -
Chocolate Ice Cream - Caramelia Chocolate and Pearls
Key Lime Pie Ice Cream - Dulcey Chocolate and Graham Cracker
Exotic Sorbet - White Chocolate and Crunchy Mango
Faena Spritz
Absolut Elyx Vodka, G.H. Mumm Grand Cordon Champagne, Aperol, Rose Water, Hibiscus
Smoke & Sparks
Avion Reposado Tequila, Del Maguey 'Vida' Mezcal, Jalapeño, Fresh-Pressed Lime
Roselada
Absolut Elyx, Domaine Jarras Royal Rosé
Faena Whisper
Absolut Elyx, Red Bull Yellow Edition, Passion Fruit, Abricot Du Roussillon 
Kicked Up Margarita
Peach, Mango, Passion Fruit and Strawberry
Daiquiri
Peach, Mango, Passion Fruit and Strawberry
Virgin Frozen Piña Colada
Piña Colada
Havana Club Añejo Blanco Rum
Faena's Tikki Tai
Mt Gay Black Barrel, Cointreau, Passionfruit Pureé, Fresh-Pressed Lime Juice, Oat Milk
French Frozé
La Chapelle Gordonne Rosé, Apricot du Rousillon & Peach Pureé
Wynwood La Rubia Blonde Ale
Beachcomber
Ginger, Cinnamon, Grapefruit,  Lime, Mint, Crushed Ice
Pineapple Fizz
Pineapple, Lime, Jalapeño,  Agave, Crushed Ice
AVAILABLE AFTER 5PM
Gold Osetra
28g(1oz) / 125g(4.4oz)
240 / $925
Classic Osetra
28g(10z) / 125g(4.4oz)
$180 / $650
Siberian Imported
28g(1oz) / 125g(4.4oz)
$120 / $440
Caviar Duo
Distinction (28g each) - Gold Osetra & Classic Osetra 
More Restaurants & Bar
Veranda
Breakfast
,
Ocean Views
,
Indoor & Outdoor
Veranda offers spectacular views of the pool area and ocean—a perfectly beguiling and inviting place for a morning coffee or leisurely breakfast.
Saxony Bar
Live DJ
,
Mixology
,
Speakeasy
An intimate setting steeped in golden-age glamour, The Saxony Bar is a lively late-night lounge featuring a classic menu of time-honored cocktails and live DJ sets.
Los Fuegos By Francis Mallmann
Argentine
,
Award Winning
,
Open Fire
Born from a passion for the ancient art of South American live-fire cooking, Argentine grillmaster Francis Mallmann creates a contemporary asado experience with an open-fire kitchen, local ingredients