Sip in Style
Slip into Saxony Bar where Art Deco allure and cocktail craftsmanship are an ode to the artistic spirit that flows through Faena's veins.
ARTICLE ORIGINALLY PUBLISHED IN FAENA JOURNAL ISSUE #53 • FALL 2023
The super sexy, discreet sister to Faena's Living Room is where those in-the-know go to imbibe top-shelf libations and dance well into the evening. An intimate jewel box of a space, it gleams in black onyx with a showpiece brass bar.
The late-night lounge is the foil to Miami's famed ultra-clubs; here, a select group of guests come together in the pursuit of well-heeled revelry. One of the most popular signature cocktails is the Smoke and Sparks, a heady mix of jalapeño-infused tequila and mezcal served with a dash of fresh-pressed lime juice and agave bitters.
The Faena Spritz is another crowd-favorite. A rotating roster of local and international DJs spin a mix of 80s, old-school hip hop, disco, rock, remixed world music and everything in between. In a city known for flashy nightlife, the Saxony Bar stands out as an oasis of refinement pulsing with magnetic energy and timeless appeal. 
---
FEATURED COCKTAIL
THE WINGED STALLION
"This cocktail is a riff on The Hotel Nacional, a pre-prohibition libation steeped in Cuban nostalgia," said Faena mixologist Joseph Restani.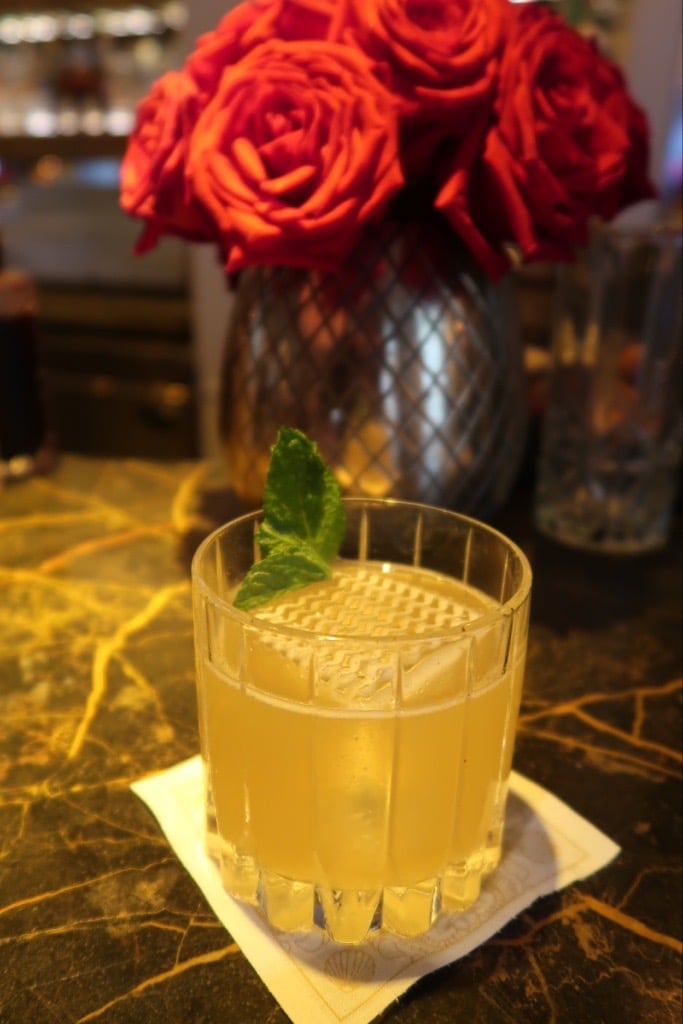 A product of Havana's golden era, the Hotel Nacional cocktail draws its inspiration from the legendary Hotel Nacional de Cuba—an iconic refuge that hosted glitterati, politicians, and artists during the 1930s. Instead of white rum, Restani uses Angel's Envy Finished Rye, a whiskey aged 18 months in a Caribbean rum cask, mixing it with fresh pineapple juice, tangy lime juice, and a touch of apricot brandy for sweetness.
"The inspiration for the Winged Stallion is a combination of Angel's Envy's Kentucky roots, the horse capital of the world, paired with angel wings. It also references the impressive Pegasus mural in Faena's cathedral lobby." Shaken with ice and strained into a single rocks glass, Restani adds a wave-patterned ice block and a palm tree mint sprig garnish to echo Miami Beach's tropical ocean setting.