Coral as a Canvas
Faena Art has selected local environmental artist and educator Beatriz Chachamovits as the first artist to create a site-specific exhibition for the Project Room's 2022 season.
ARTICLE ORIGINALLY PUBLISHED IN FAENA JOURNAL ISSUE #46 • DECEMBER 2021
The interactive installation addressing climate change, coral bleaching and plastic pollution will be on public view from April through June.
A native of São Paulo, Brazil, Chachamovits relocated to Miami three years ago and became an important voice in both the arts and marine biology worlds. This combination—the blending of art and science—is a concept that Faena Art encourages by creating a platform for experimentation. Given that Miami is a city surrounded by water, Faena Art wanted to create a space for her to develop her ideas and connect with the community through social practices. Her research-based installations invite viewers to engage with the work in a way that raises awareness about endangered ecosystems in our oceans. "Much of my work deals with the decline of the coral reef ecosystems," said Chachamovits.
"I make drawings, sculptures and installations that investigate and highlight the main causes affecting the reefs today."
Chachamovits often uses her work to create programming for young and adult audiences alike, teaching about coral bleaching, what this means, and how we can work towards ocean conservancy. Like the reef itself, her work uses several underlying structures – interdependence, diversity, and scale – to organize collective empathy.
ON VIEW 
APRIL 23 – JUNE 3
? FAENA ART PROJECT ROOM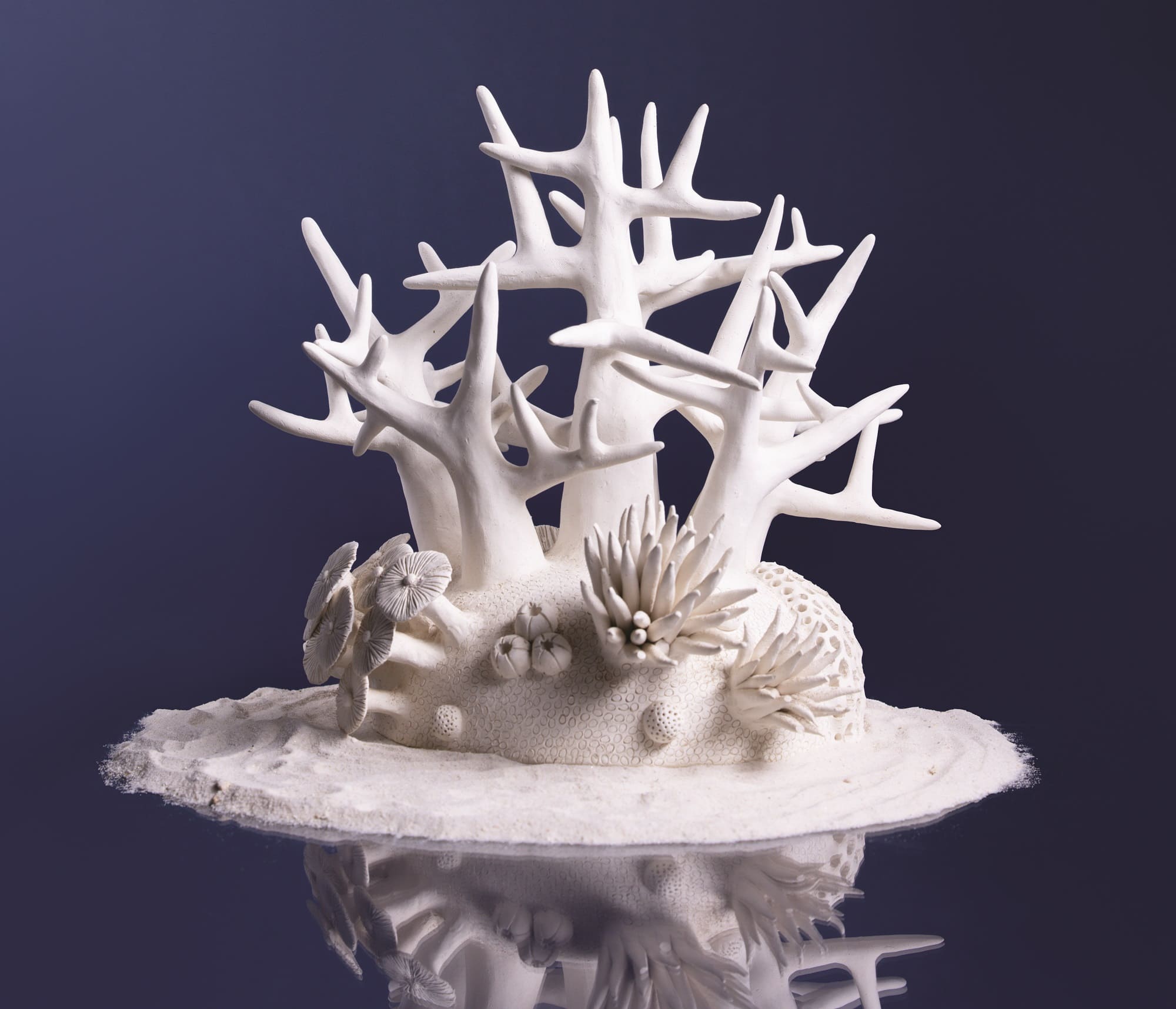 "My main interest is to study these phenomena to create dry dives to spotlight an ecosystem that most people don't have access to,"
"I am especially interested in endangered species and how to translate scientific-based studies into visual arts." Her most recent activity on mitigating strategies for ocean conservancy is a series of sculptures that function as artificial reefs to replenish coral depleted areas and draw tourists away from vulnerable natural reefs. These structures offer a new place for corals to attach and grow, which in turn create new homes and nursing spaces for an array of marine life. 
Beatriz's interactive artwork for the Project Room calls on the viewer to walk around the gallery in a very particular way. Touching on all five senses, it envelops the viewer in the space and calls on each person to feel their way through the artwork, while at the same time addressing complex issues. Faena Art hopes visitors will have a better understanding of their surroundings and potentially inspire a reaction that creates positive change.
"We live in a city that is very much affected by sea level rise, coral depletion, and ocean pollution," commented Nicole Comotti, Executive Director of Faena Art. "By commissioning a new installation in the Project Room that tackles these topics, our goal is to create awareness through engaging artwork and programming that reaches a diverse audience."