Swing Into Summer In The Living Room
"It's all about curation," says Richard Filippi, Faena's VIP nightlife director. Music is paramount. Faena's live entertainment manager Alejandro Lista is always on the hunt for acts that are unique—whether it's musically, vocally, or in attitude or character. He's synthesized a dynamic roster of all-star bands and musicians like American Gipsy, Mi Dulce Son and crooner Louis Amanti, as well as high-profile local DJs including DJ Diego Ciaramella and DJ Sire. Each evening is devoted to specific genre and vibe that ranges from pop and R&B to Latin classics to jazz and swing.
"The music exposes people to diverse flavors that are very indicative of Miami and all its cultural influences,"
Behind the bar, talented mixologists serve up craft cocktails perfect for pairing with light bites on a sultry summer night. A refreshing Faena Spritz or a bright Birds & the Bees elixir are a delicious complement to melt-in-your-mouth yellowfin tuna with cilantro and jalapeño cream or a plate of summer rolls loaded with prawns and local veggies. The crowd is just as curated as the rest of the experience. The intimate room, clad with animal print couches and an art piece chandelier, is a melting pot of locals and travelers of all colors, ages, backgrounds, and personalities.
"We focus on creating an atmosphere where people can meet and be part of the entertainment and experience," 
In a time when so many people are isolated working from home, the Living Room offers a space to escape, socialize and feel free to be the best version of themselves. "That's the magic of this room." The Faena Spritz is a house take on a classic Venetian Aperol Spritz. The updated rendition includes Absolut Elyx vodka and G.H. Mumm mixed with Aperol, while a dash of hibiscus syrup adds a floral and effervescent element. It's garnished with a rose and a spritz of rose water that glistens on the petals like fresh morning dew. For a riff on a spicy margarita, order a Smokes and Sparks. It's a heady mix of Vida Mezcal infused with a kick of jalapeño. Bright fresh-pressed lime juice and agave counter the heat and add balance to the smoky essence. If you like big bold flavors, go for the Spilling the Tea— a palatable blend of Maker's Mark Faena Private Select Bourbon, black tea, peach puree and to balance its depth, fresh lime juice.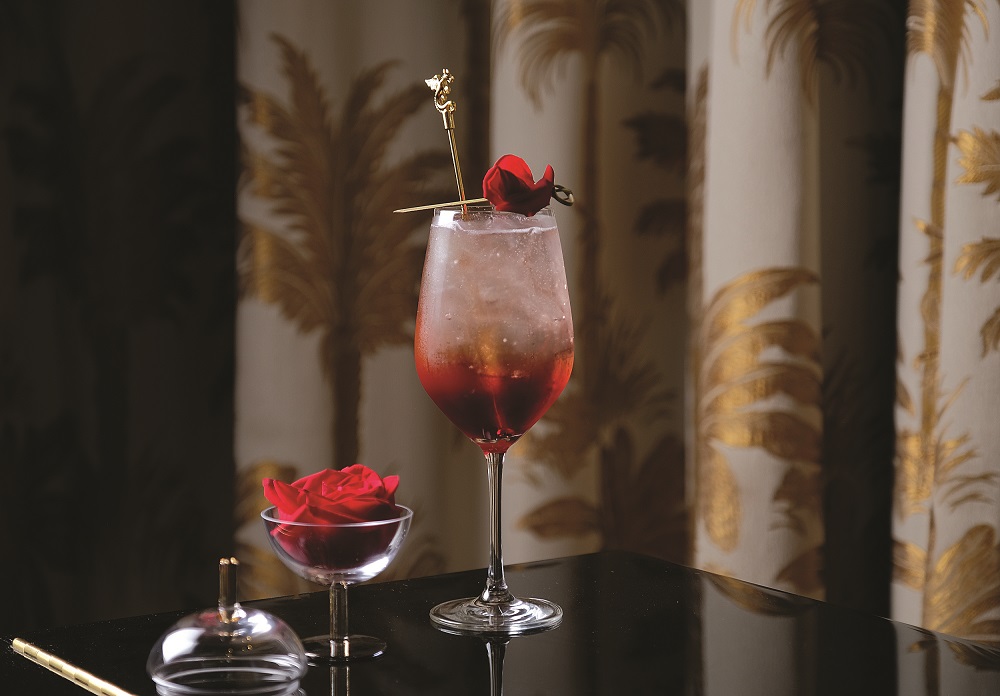 Shaken and Stirred - There's nothing like a well-mixed beverage to liven up your evening. Faena's mixologists know how to craft an inventive cocktail that speaks to all the senses. 
RESERVATIONS [email protected]  —  ? FOLLOW US @FAENA.LIVE
Published, 2021