Faena Art's Project Room - Dirt's Dive
NOVEMBER 17TH 
Faena Art is proud to announce the opening of the Project Room's next featured installation--- Dirt's Dive by local artist Kelly Breez!
---
DIRT'S DIVE
ABOUT THE PROJECT:
Kelly Breez's assemblage will transform the Project Room into a space that pays homage to the long-lost bar scene of old South Florida.
By building out elements that make up a scene and staging cutout figures, Breez will create a diorama of sorts, featuring both new works and using found objects, ultimately luring people in with a narrative that can be appreciated both from the outside and inside of the space. The artist will also be playing with scale in this installation, imbuing the room with a sort of alternate universe, a dream-like scene that ties back to the balance between familiar/unfamiliar. 
This project brings attention back to a disappearing type of establishment where one can encounter characters such as the old Florida fisherman—someone who tells stories filled with knowledge, wisdom, and history. In this way, the project addresses the theme of authenticity and subtly points out how Miami can often lack this in certain realms, particularly as special old haunts continue to vanish. Presenting this exhibition during Miami Art Week in the middle of all of the glitz and glamour adds a sharp element of humor and highlights the artist's observations of the absurd.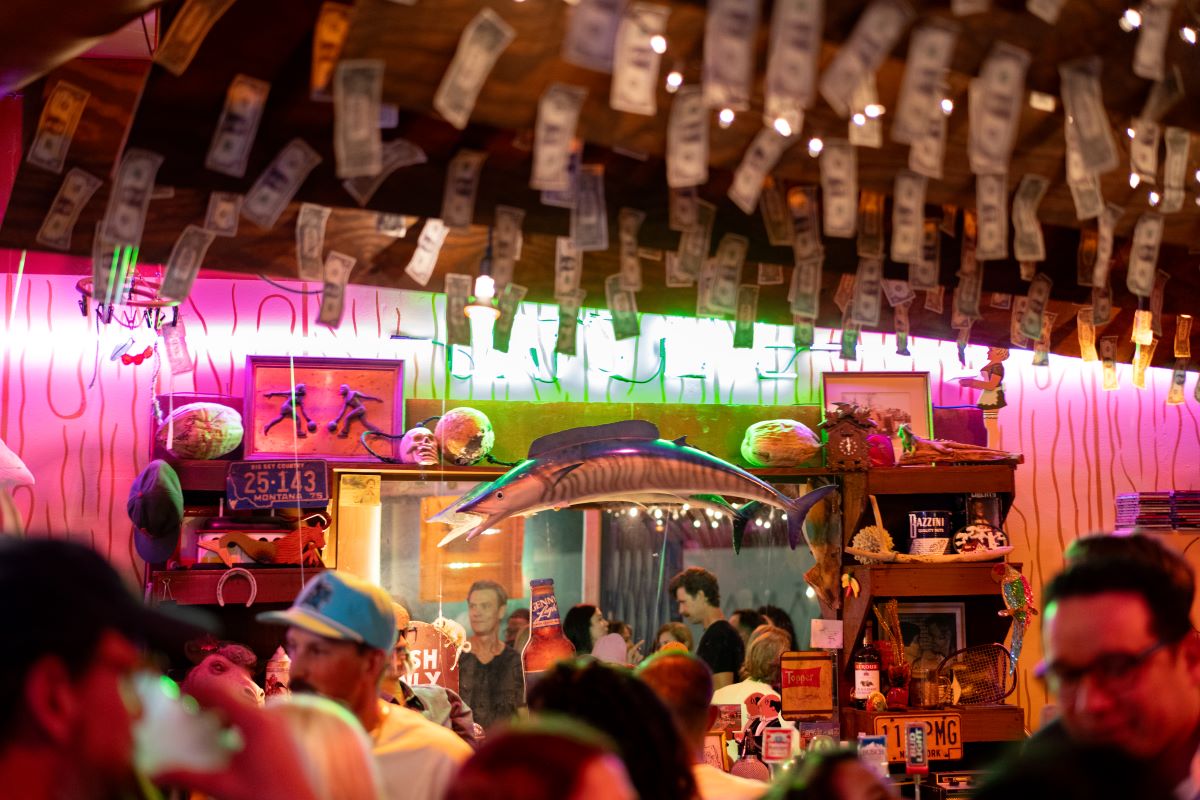 ---
RESERVATIONS & MORE INFORMATION:
EXHIBITION DATES:
NOVEMBER 17TH - 2024
LOCATION:
FAENA ART PROJECT ROOM
3420 Collins Avenue
Miami Beach, FL 33140
---
ABOUT THE ARTIST:
Kelly Breez is a multidisciplinary artist who lives and works in Miami, FL. She works in -and combines- painting, illustration, humor, sculpture, and installation. Her work chronicles life's absurdities, particularly in its seedier elements. The high gloss Bar Top resin that covers many of her pieces is a direct nod to her greatest muse and inspiration: the smoky old treasure-filled dive bar, crowded with human and non-human relics. 
---
ABOUT FAENA ART PROJECT ROOM: 
As Faena Art's first dedicated space in Miami, the Project Room serves as a platform for experimentation and development of innovative ideas. The Project Room encourages artists to explore new facets of their practice and hosts an artist residency, a series of artists talks, and fosters new models for social interaction that transcend the traditional boundaries of art, science, philosophy, and social practice.
Location:
Faena Art Project Room
3420 Collins Ave.
Miami Beach, FL 33140
---
ABOUT FAENA ART: 
Faena Art is a 501(c)3 nonprofit organization that commissions, produces, and houses cross-disciplinary artistic experiences. A catalyst for innovative, site-specific, and immersive practices, Faena Art bridges the popular and the experimental making art accessible to all. Faena Art fosters new models for social interaction transcending the traditional boundaries of art, science, philosophy, and social practice.