Mother's Day Ceremony and Meditation
SUNDAY, MAY 8 | 3:00 PM - 4:00 PM 
Join us on May 8th to honor mother's and mother figures alike by practicing kindness and gratitude in a guided meditation by Tierra Santa Spa Director, Agustina Caminos. 
This one-hour meditation will focus on giving thanks to our greatest mother, Mother Earth, and the women who have cared, loved and cherished us throughout our lives. This intimate experience can be shared with a family member, friend of by one's self.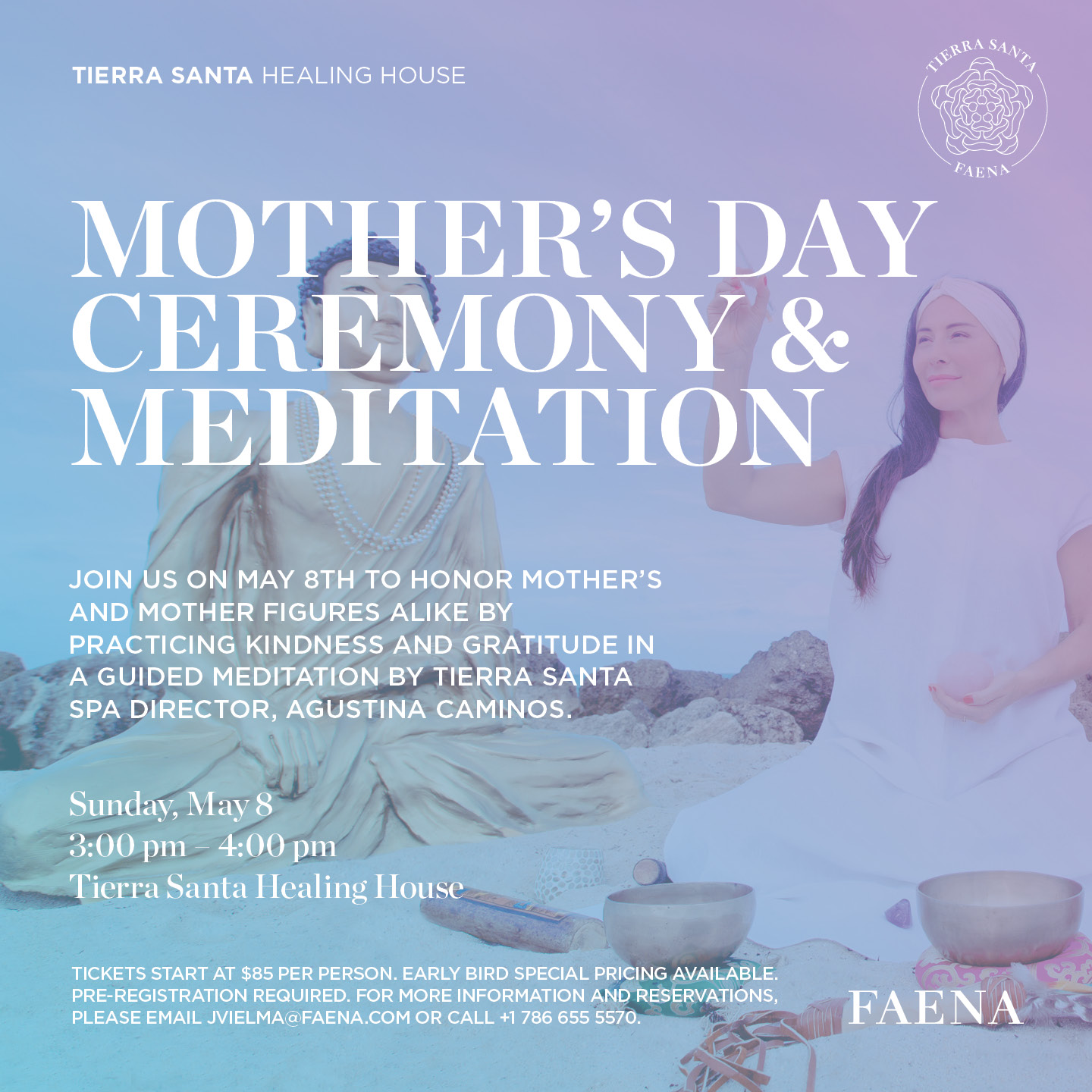 ---
Reservations & More Information
Free & open to the public.
Walk-ins welcome.