20,000 Old Maps Online (to edit and Download)
The New York Public Library, through the Open Access Maps Project, has made thousands of historical maps available to everyone.
Cartography is a dazzling fiction. Perhaps some good part of its beauty lies in the fact that the making of maps has been and remains the most concrete way we have to represent unrepresentable spaces, in their dimensions and in their volumes. This fantastic agreement implies that the use of a map is also a pact of imagination with a history thousands of years old, and which has generated countless, overwhelming pictorial works (for some examples, see the maps here.)
With antique maps, it's all perhaps even much more fascinating. Records of the ways territories have been conceived over time act as witnesses to the evolution of the possibility of exploring and understanding the world. A curious example of this might be the ghost islands, spectral territories which have appeared on the maps of other epochs, and whose existence was denied at some later point. Thereafter, the islands disappeared, but a trace of them in the middle of the sea yet remains.
With regard to these antique maps and the inevitable comparison that will be made to the maps of today (when precision is so undeniable), a project was begun by the New York Public Library (NYPL) through The Lionel Pincus & Princess Firyal Map Division. Open Access Maps is a gigantic, generous effort to make more than 20,000 old maps available to anyone on the internet.
This virtual collection of plans allows for the graphic comparison of older maps with their equivalents in current satellite maps through a process known as georectification.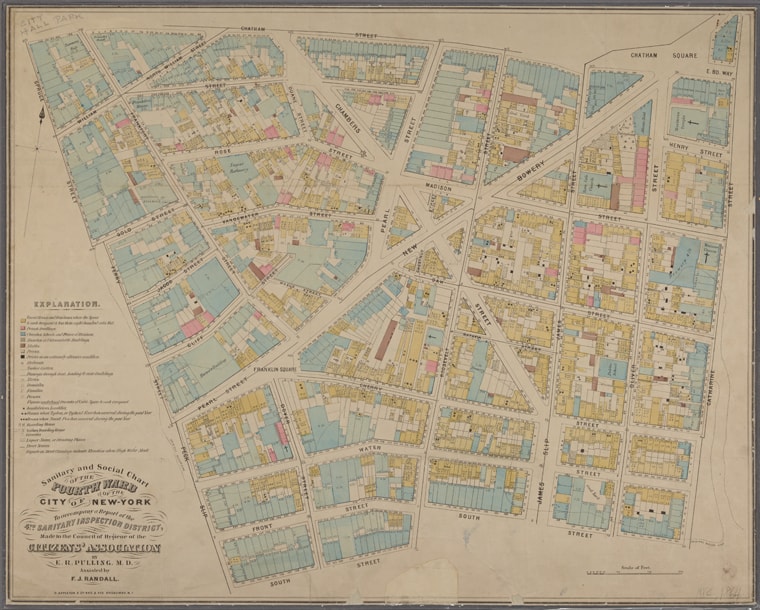 The Map Warper, a tool available on the website, allows one to compare territories visually, and beyond seeing merely the inaccuracies, one can also appreciate how the same spaces have been transformed over the centuries in an exercise that might seem like time travel. The system also allows for the  downloading of maps that a user has rectified. The sheer quantity of maps within the digital collection of the NYPL means that the rectification of all the maps remains an unfinished task, and one to which internet visitors are invited to contribute.
Finally, because they're old, royalty-free maps, the site also allows users to download them in high resolution. The project team has been scanning maps for about 15 years. It's a gift to both experts and to scholars of cartography, but also to all those who appreciate the beauty of antique maps as representations of some of most spectacular of fictions born of the imagination.
Images: NYPL's Open Access Maps
Related Articles