An Atlas of Radical Cartography, the Book That Unfolds the Invisible
As well as containing ten wonderful maps, this book builds bridges between art and design, cartography, geography and activism.
Since the age of Ptolemy, maps have always been politicised representations of the world. Whether we want it or not, every work of art is political. The map is, additionally, an instrument of power, and that power is available for anyone who has it at hand —and as accessible for freedom as it is for exploitation. An Atlas of Radical Cartography is collection of ten maps and ten essays exploring social issues that range from globalisation to rubbish; surveillance and translation; the stateless and visibility; deportation and migration.
"This Atlas is an atlas and not the atlas", the editors point out in the introduction. "Given the abundance of artists, architects, and others using maps and mapping in their work, it is one of many possible atlases."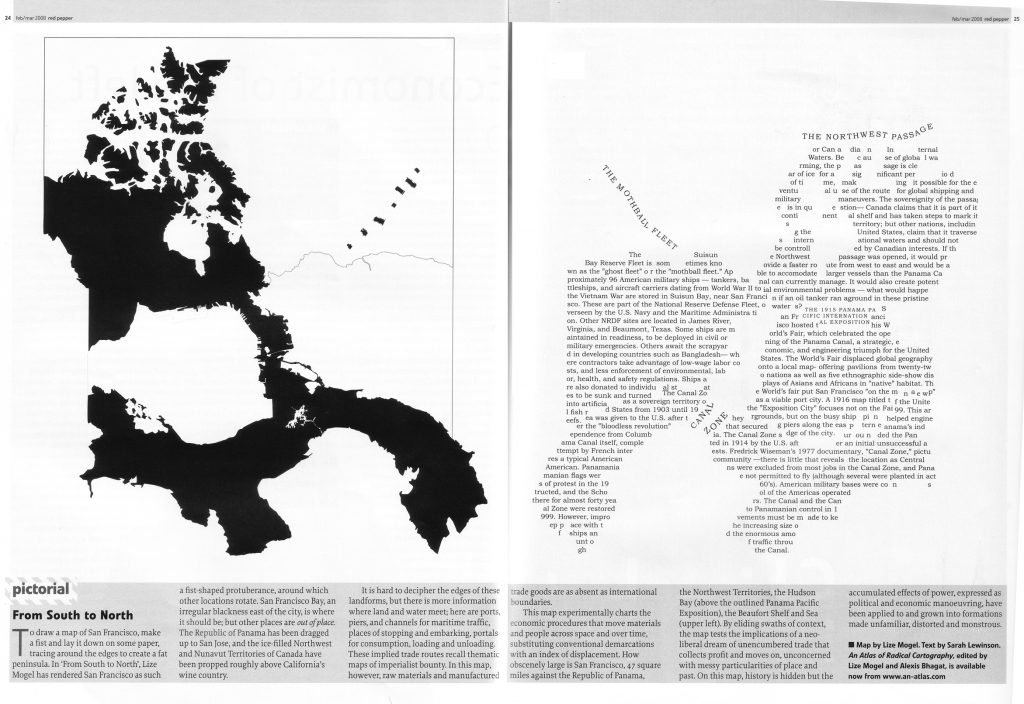 What sets this book apart is that its images create a sense of invisibility. Meaning, when exploring apocryphal social issues, gives shape to what we do not see when we usually look at a map. For example, the map that the visual artist Pedro Lasch created blurs North America's borders and shows a demographic truth, instead of a cartographic truth. It outlines the U.S.A's southern territory as Latin America, instead of dividing it into separate countries. Something conventional maps overlook. Lasch's map also evidences the traces left behind by Mexicans crossing the border, and the essay that accompanies it invokes the Nietzschean figure of the wanderer, to incite a similar change in the way we think of migration, representing the truth behind mobility, which is absent in current debates.
"Such new understandings of the world are the prerequisites of change" the editors point out. We define radical cartography as the practice of mapmaking that subverts conventional notions in order to actively promote social change." Hence, An Atlas of Radical Cartography, as well as representing a manual of sorts depicting issues like identity, use of the soil, energy, migration, is a beautiful object with ten unfolding maps that represent graphic design and the current situation.
Related Articles