An Exquisite Exhibition of Visionary and Esoteric Art
An anthology of the authentic fleurs du mal, extracted by expert gardeners from the shrubs of heaven and hell.
In some ways, all art forms are visionary, as they are born of or promote a vision. The Morbid Anatomy Museum in Brooklyn, New York, recently inaugurated a provocative show called Opus Hypnagogia: Sacred Spaces of the Visionary and Vernacular. It is one of the most interesting exhibitions of 'marginal' art and brings together paintings, photography, books and sculpture, as well as parapsychology and esoteric design.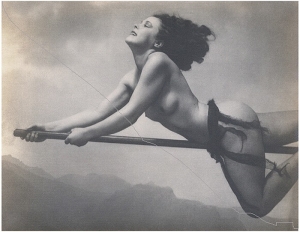 If this description appears vague, one only needs to look at the catalog of contemporary artists brought together by the fabulous curator Stephen Romano, such as Kris Kuksi, Kymia Nawabi, Martin Wittfooth, El Gato Chimney, Rithika Merchant, Jel Ena, Pulu Zhao, Rene Allain, David Molesky, Erna Kd, Lizz Lopez, Joseph McVetty and Barry William Hale. But the exhibition also includes pioneering works such as those by Charles Dellschau (venerated by some as a true mystic), and the photographs of witches by William Mortensen.
The exhibition picks up the theme of "hypnagogia," the intermediate state between dreaming and waking. Taken in a metaphorical sense, it is about the instant of waking, not only physically, but also of consciousness, where the mind and perception open to superior or inferior realities but which re-contextualize our vision of reality. In an esoteric-mystical sense, the hypnagogical moment. It is the satori, that sudden enlightenment, that rose of Coleridge brought by strange means from paradise, but also of the terrifying visions from the depths of the human soul.
It is a truly magical exhibition, even in the literal sense: the jewel in the crown is a very rare 1849 copy of the grimoire Doktor Johannes Faust's Magia naturalis. During the exhibition, the book of spells will be opened at different pages, in line with the dynamic spirit of Romano's style as curator, where the pieces on show do not remain static but rather form a winding road so that the visitor will not walk the same way twice, like the proverbial river of Heraclitus.
The exhibition runs until October 15, 2015.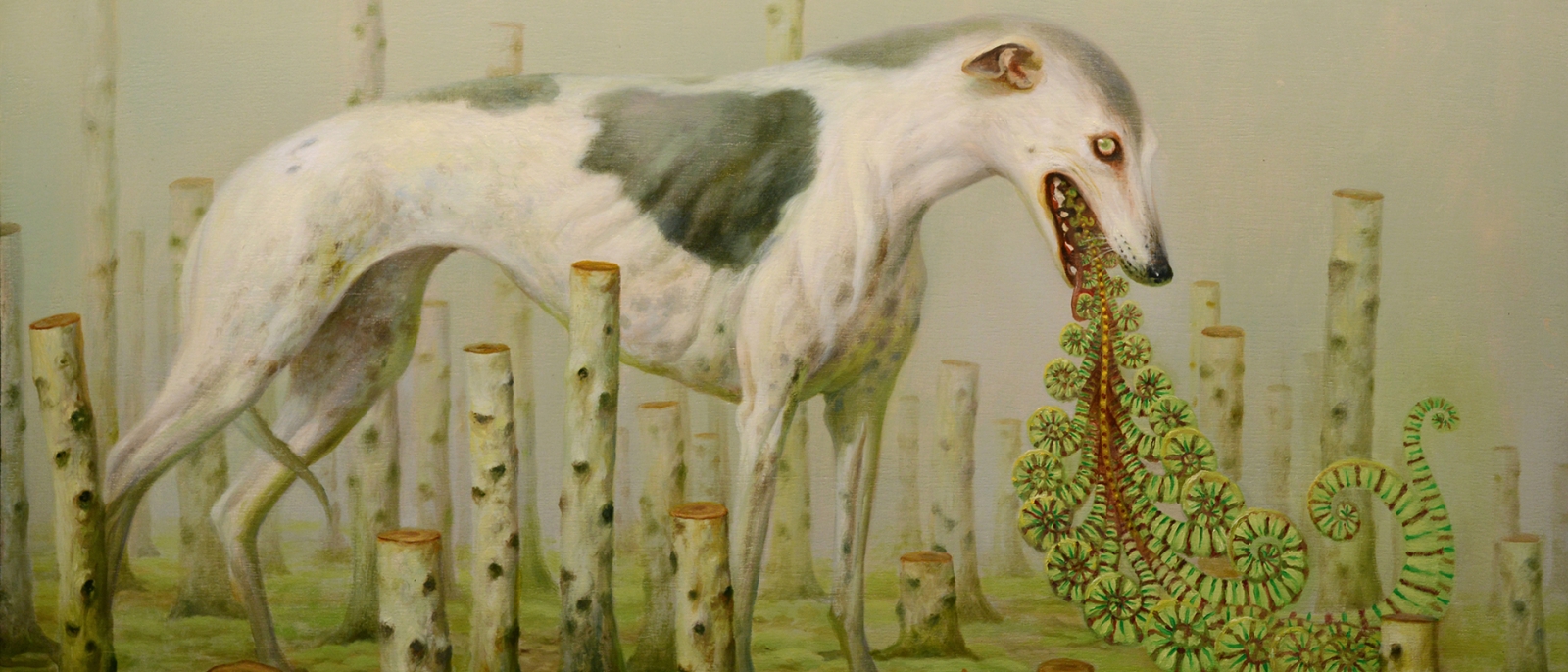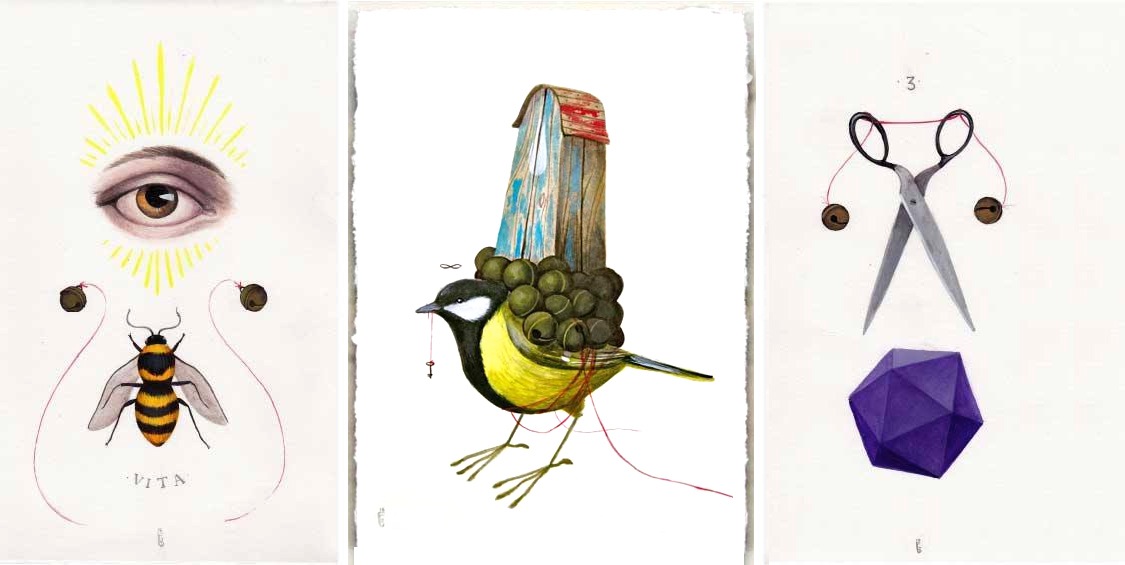 All images courtesy of the artist via the Morbid Anatomy Museum
William Mortensen, Off for the Sabbot: A Pictorial Compendium of Witchcraft (ca. 1927)
Martin Wittfooth, Shaman I, 2014
El Gato Chimney, Untitled Triptych, 2015
Related Articles