Biosphere, the Most Beautiful Environmental Museum
This geodesic dome contains cutting edge sustainable technology and additionally teaches us how to use it.
The Biosphere museum is a spectacular geodesic dome designed by Buckminster Fuller in the Jean-Drapeau Park, in Montreal. As a symbol of the Expo 67, this utopian biosphere has been faithful to the action and education of environmental preservation.
The Biosphere was already considered a green building when it was built in 1995. It has an interior garden and two gardens on its roof that produce different Canadian ecosystems. Here, visitors can learn how to employ each and every one of the sustainable technologies that were included in the structure, such as a wastewater treatment plant which consists of three basins containing swamps, wind turbines, a geothermal system and numerous solar panels.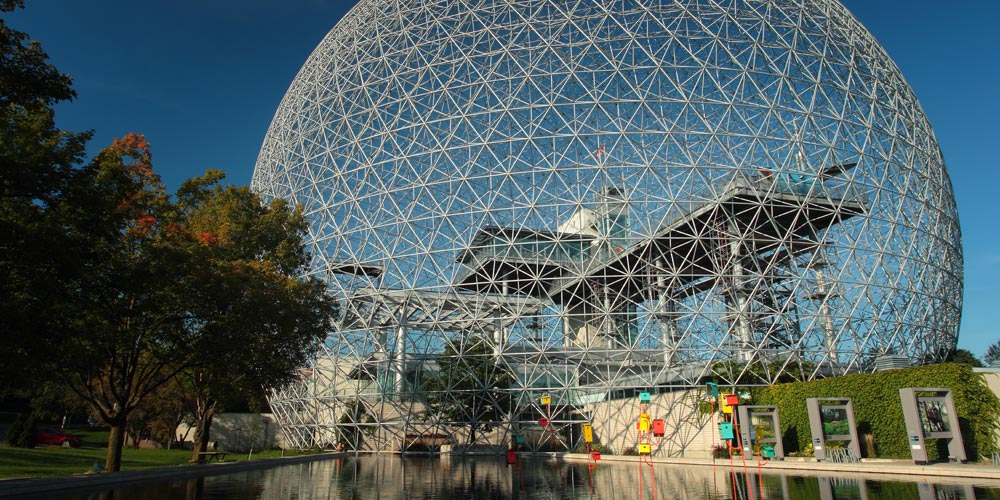 Since it is the only environmental museum in North America, Biosphere's main purpose to generate awareness and encourage the citizens to take action and become involved with environmental issues. The museum sets itself apart for its exhibitions and its animated and interactive activities.
Most of us would have probably loved going there as children and understanding these natural elements first hand, but what is truly incredible about this museum is that it is able to instil in adults and children alike, precisely that sense of empathy and astonishment with nature.
Related Articles