Carnovsky's Illuminated Tapestry
Sublime and hallucinatory landscapes created by the intersection between light, digital art and tapestry.
By conjuring animistic forests, the Milanese duo that makes up Carnovsky takes the art of wallpaper into new dimensions where the trompe l'oeil and metaphysics coexist in an enchanted landscape. The designers and artists Francesco Rugi and Silvia Quintanilla (born in Colombia, 1979) disrupt bucolic landscapes and pastoral scenes with LED lighting and geometrical patterns that appeal to new audiences –– a generation used to a more aggressive and rapid visual stimulation.
Their series Fabulous Landscapes, in the Adolfo Pini Fondazione consists of screens that transform a room into an immersive space full of glittering colours that range from the decorative to the psychedelic, and which at times make false aquariums from the walls' false reflections.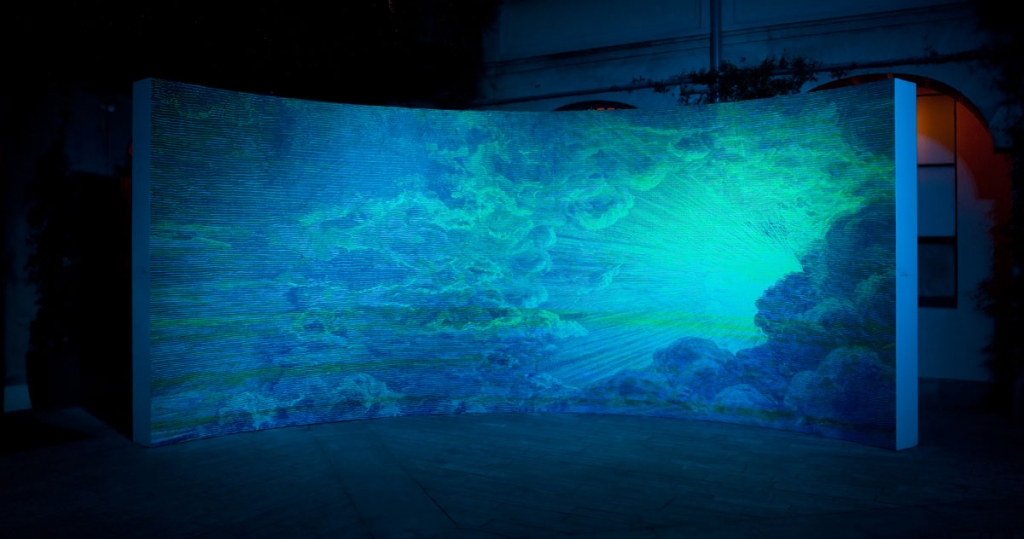 During the Milan Design Week 2013, Carnovsky created an RGB project, using these colour codes (Red, Green and Blue) to continue experimenting with the interaction between light and printed materials. The central subjects are the landscapes, but on this occasion more that forests and rich vegetation, they experiment with different atmospheres and sky passages: sunsets, sunrises or storms. The designs allude to Turner's pieces or Blake's visions, but with certain digital splendour that replaces painting with the glow of high definition.
The constant experimentation with light as a medium and wallpaper make Carnovsky one of the most interesting art collectives which would be wise to follow in the next years.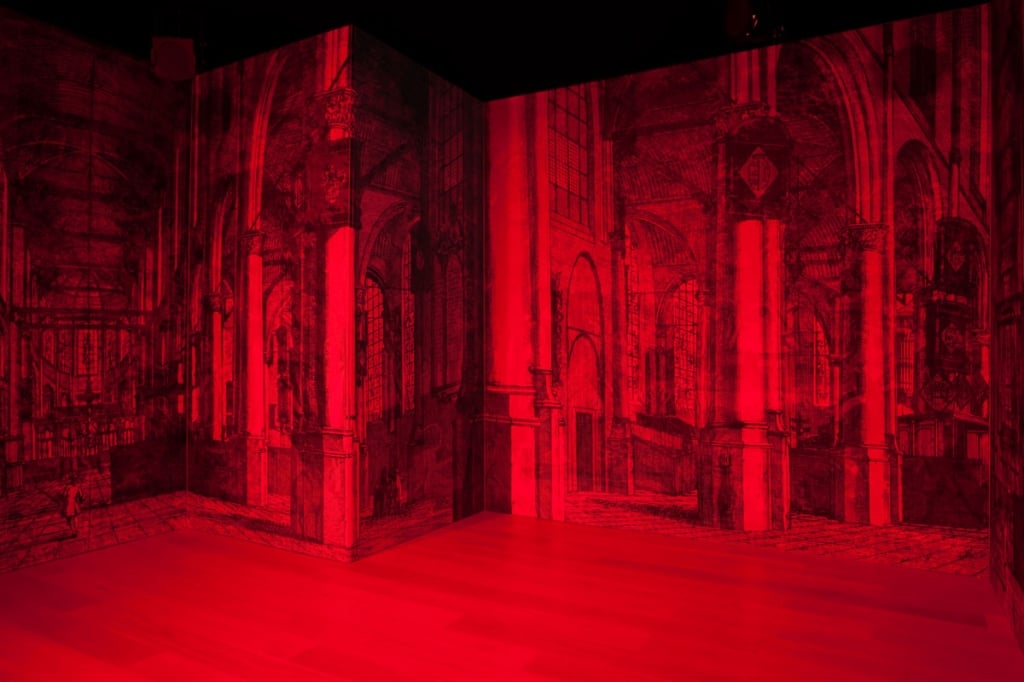 Related Articles