Deconstructing the Sacred Geodesic Dome
The People's Meeting Dome, designed by Danish architects, redefines structural synergy.
Dome houses have become popular in recent years largely due to their sustainability. They have proved energy-efficient in cold climates; their igloo shape makes it easier to reach and maintain adequate interior temperatures.
Not all domes are created equal, though. Geodesic domes, with their reliance on sacred geometry, have long been revered as perfect structures. After much research, Danish architects Kristoffer Tejlgaard and Benny Jepsen decided to deconstruct the popular geodesic dome, on commission for The Denmark Public Housing Association. The resulting structure is a cleverly exploded dome in which the borders between inside and outside are almost completely erased.
Tejilgaar and Jespen's experimental design is a lattice structure that can be reassembled to fit different environments and uses. Its innovativeness hinges on the consistent treatment of two elements: the curved surfaces are closed, while the perpendicular ones are left transparent. This allows for a better regulation of light and the redistribution of indoor spaces. As the structure does not rely on bearing walls or fixed columns, the facade can be modified to respond to the exterior landscape.
Although the project seems complicated, the structure's reliance on nodes makes it easy to manipulate, reshape and transfer. Contrary to traditional dome houses, The People Meeting's Dome expands outward, relating to its surroundings. It stands in the island of Bornholm as a statement that sustainability can be combined with the sublime.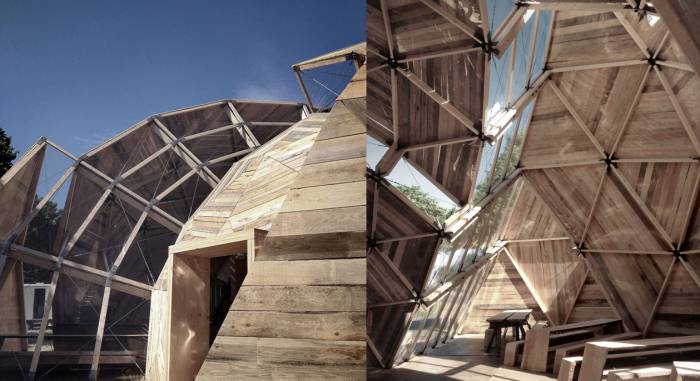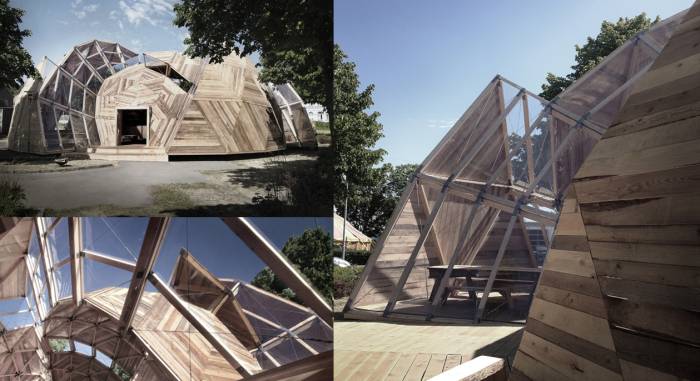 Related Articles