Effect and Construction: The Work of Bernard Pras
The artist's installations and paintings are an entertaining trap for our gaze.
There is more than one way to go about painting. Throughout history, artists have carried out all sorts of experiments, always with the purpose of placing on the canvas the elements that will communicate their message, that will make the prowess evident or that will portray the character. Stains, lines and dots intertwine to create a landscape or a face, these, however, are isolated elements that in communion lead to the genesis of a work. It all begins with the glow of the white canvas or the darkness of black. Whether it is gods, kings, life or concepts, throughout all ages, the main interest has been to represent.
The work of Bernard Pras (France, 1952) is based on constructions derived from everyday objects; playful constructions that, by assembling toys or cleaning products, produce an image in the same way that lines and blotches coordinate to emit a graphic or pictorial result.
Pras explains his work in terms of anamorfosis, an optic effect first described in Piero della Francesca's perspective studies. Della Francesca was an Italian painter who during his age was also considered a distinguished mathematician. Anamorfosis consists of images that can only be appreciated from a certain angle, since they would appear completely chaotic from any other perspective. A number of Pras' installations and paintings use this unique point of view.
There are two clear examples that his work reminds us of. The first is 16th century Spanish painter Giuseppe Arcimboldo, celebrated for his still lifes of objects and animals. The second great influence is Vik Muniz, the Brazilian artist who in 2006 became famous for his Portraits of Waste: large scale representations of classic paintings made entirely out of garbage.
Every individual is a world, and in every mind you will find a unique solution to any common problem. In the case of the arts, the challenge is to find the exception; to break the space-time continuum where every day acts take place and astound, engage and question an anxious viewer, who fervently desires to be consumed by the work of art.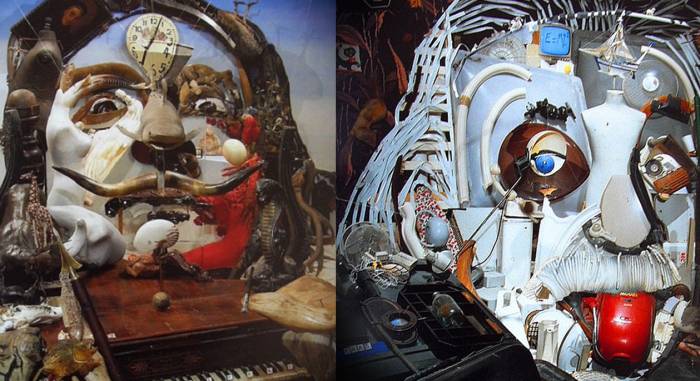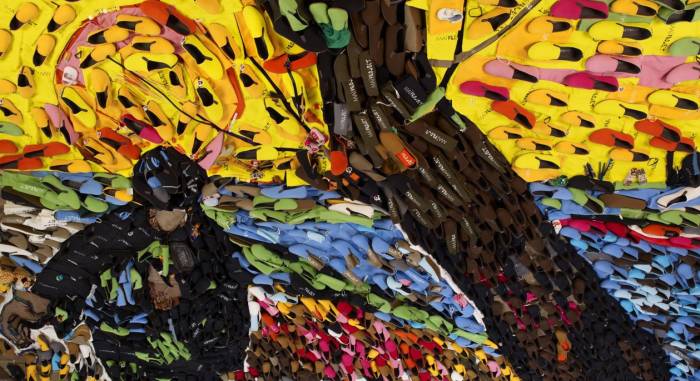 Related Articles