Fear and revelry in the life of Hunter S. Thompson
Writer and founder of Gonzo journalism, Thompson is a cult icon among rebels.
The PhD in journalism Hunter S. Thompson is one of those characters who refuse to be trapped within our usual categories. He was not merely a journalist, because in the 30 years working for Rolling Stone, he did not write a single article about music; he was not just a writer, because he collaborated in many magazines on subjects such as politics, sports chronicles, literature and society; he was not just a correspondent, since books like Mescaline, The Rum Diaries and especially Fear and Loathing in Las Vegas, elevated him to a fame that normal journalists rarely enjoy.
Perhaps the best way to begin discussing Hunter S. Thompson is through the genre within journalism that he involuntarily created, the so-called "Gonzo journalism". This eliminates the usual barriers between correspondent and information, between journalistic subjectivity and objectivity, between the glaze that is reporting the facts and the writer as a character that gets involved in the story and actually helps modify and understand it from within.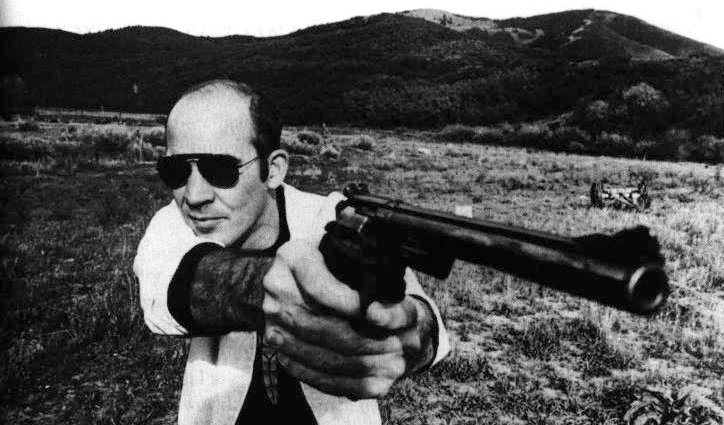 And this is because Thompson has always been a rebel. In 1958 he worked as a writer for a small journal in the U.S. army. When he was discharged (for collaborating with magazines while enlisted in the army), his superior, Coronel W.S. Evans, wrote that Thompson, "although talented, could not be guided by politics", and that "at times his superior and rebellious attitude seems to spread to other members of the squadron."
But probably, the best known image of Thompson comes from the film Fear and Loathing in Las Vegas, starring Johnny Depp (embodying one of Thompson's most famous pseudonyms, Raoul Duke), and Benicio del Toro, directed by Terri Gilliam. The film portrays one of Thompson's most famous adventures, when he had to spend 48 hours outside of Los Angeles while he hid in hotels in Sin City and elaborated a crude chronicle on the artificial paradises of the consumerist society.
Thompson's unpredictable career led him to run as a candidate for sheriff of Pitkin County, in Colorado. Thompson lost the election narrowly, but his campaign proposals say a lot about his personality: he promised to legalise drugs (but not drug trafficking, which he disapproved of), destroying streets and turning them into grasslands, as well as prohibiting erecting buildings so tall that they would prevent people from seeing the wonderful mountainous landscape. He also suggested changing the name of the city of Aspen to "Fat City". Perhaps, after all, Thompson losing the election wasn't so bad.
Gonzo journalism can teach us a lot about the stand we assume to see life: "Gonzo" implies seeing our world in first person and not letting the false sense of objectivity cloud our personal judgement. The world happens in first person, from the subjective eye of the beholder. It is better to make our own version of the world, taking in our hands the risk of becoming agents of revelry, that take with a certain dosage of scepticism the official discourse.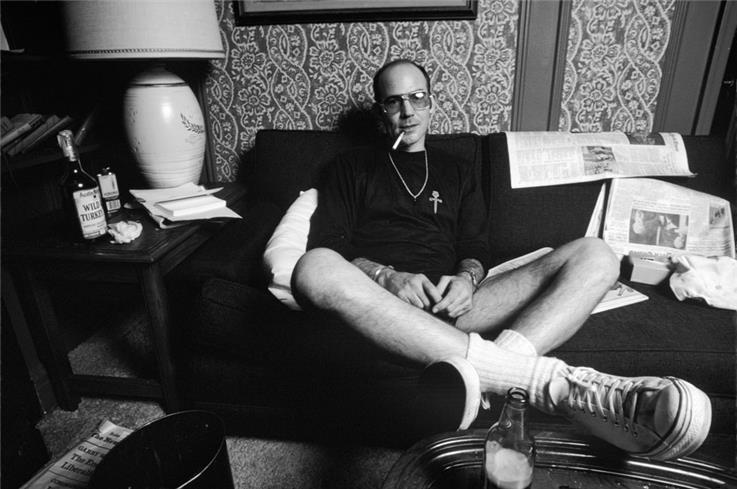 Related Articles