Hans Christian Andersen's "The Little Mermaid," Illustrated By Yayoi Kusama
The Danish author's colorful description takes on a monochromatic tone, without losing the marine vitality.
Many people recall The Little Mermaid as one of Disney's most iconic films, with its redheaded protagonist in front of a long line of green fish. But the Louisiana Museum of Modern Art in Denmark commissioned a new series of artwork from Japanese artist, Yayoi Kusama to relaunch the 179-year old story. The work's final title is The Little Mermaid by Hans Christian Andersen & Yayoi Kusama: A Fairy Tale of Infinity and Love Forever.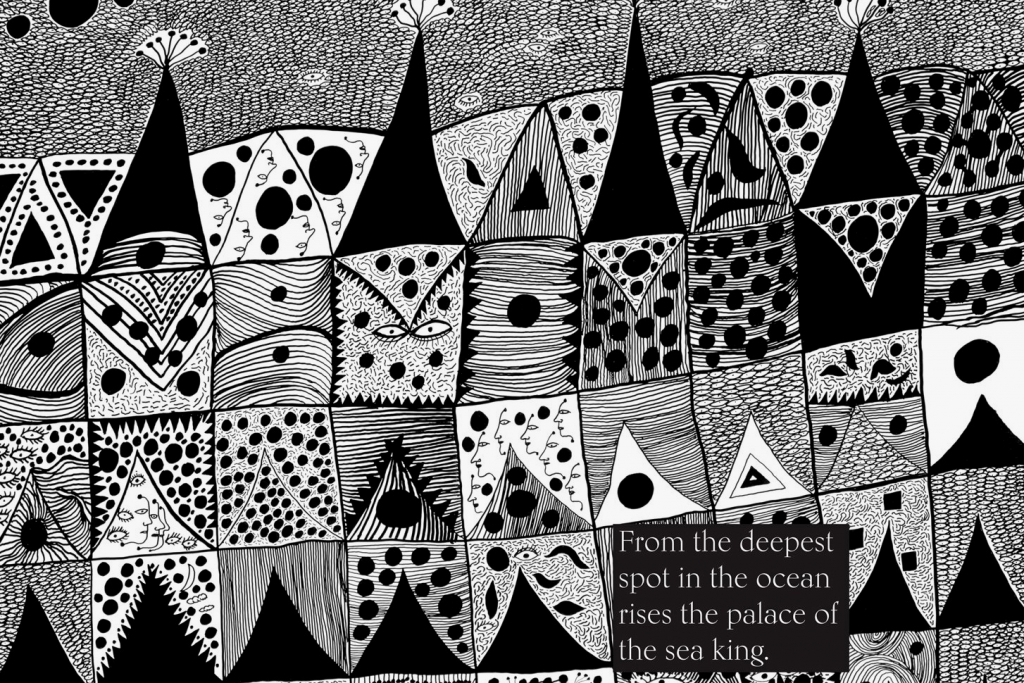 Kusama fans will be ecstatic. The millions of polka dots, a trademark of the artist, circle ocean-like around the simple forms of the prose passages of Christian Andersen within the book's 96 pages.
Some of the illustrations had already been published in Kusama's series Love Forever (2004-07). These make their appearance in the middle of the temple of the sea god, and accompany the Little Mermaid, Ariel, like an ocean of eyes. If you don't know the original story and have only seen the movie, you may not catch why the choice of black and white is closer to the folklorist's colorful descriptions. Christian Anderson's original story is a much darker tale than that of Disney.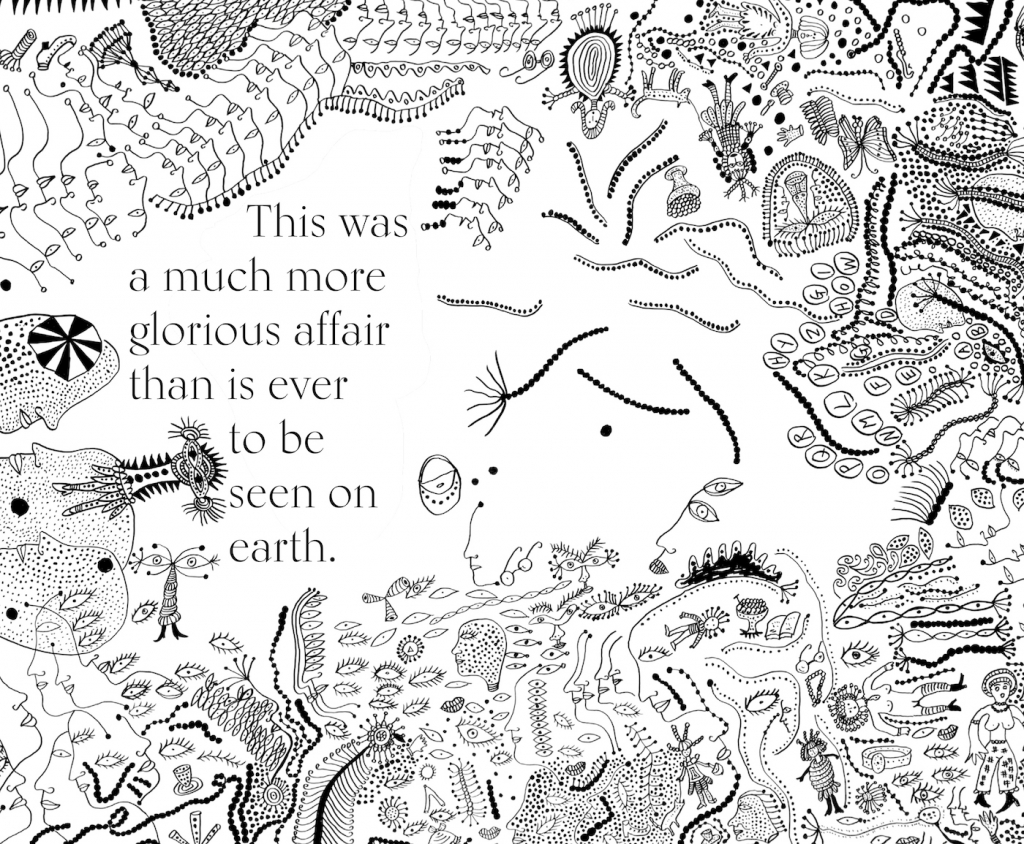 Marine motifs are interwoven throughout, suggesting a richness of form and the movements of sea creatures. At times, the book seems a piece of double-writing. Kusama's forms can be read as a living alphabet. Freed from the tyranny of line, they flow like Apollinaire's epigrams in multiple-directions simultaneously across the pages.
Better than some figurative reproduction of the seabed, Kusama has worked with amazing patience on variegated grounds of marine flora and fauna. Sometimes it seems the images are disconnected from the text (especially with the illustrations from Love Forever). But the Japanese artist's nearly childlike drawing style lends itself to long hours of quiet contemplation. The eye is allowed to swim among suggestive motifs and a torrent of images. It's a true classic revisited.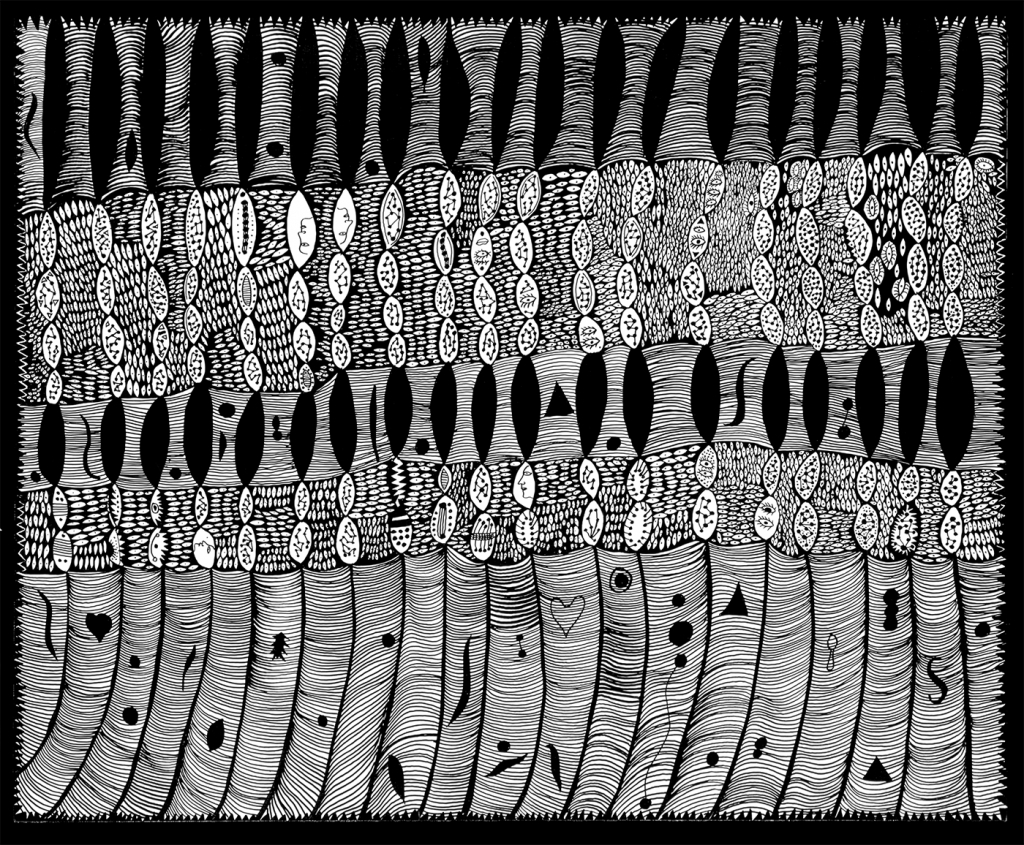 Related Articles