Meet the Library for the Studious Birds of Massachusetts
If you've ever wandered what a library for birds would look like, you'll find a pleasing answer here.
In 2005, Mark Dion created this aviary in the form of a library, where birds can supposedly stop to read a book hanging off the branch of a Maple tree. He imagined a study-line based on what he thought birds might be interested in reading, and finally chose books on science, biology and ornithology. The aviary was also ornamented with hunting paraphernalia, photographs, bird feeders and hanging nets (he even built a home for 12 zebra finches that he found flying nearby). Visitors could enter the aviary, sit to observe these hypothetical studious-birds in what would be their perfect library, and in the meanwhile be part of the installation that Dion created for Mass MoCA 2005.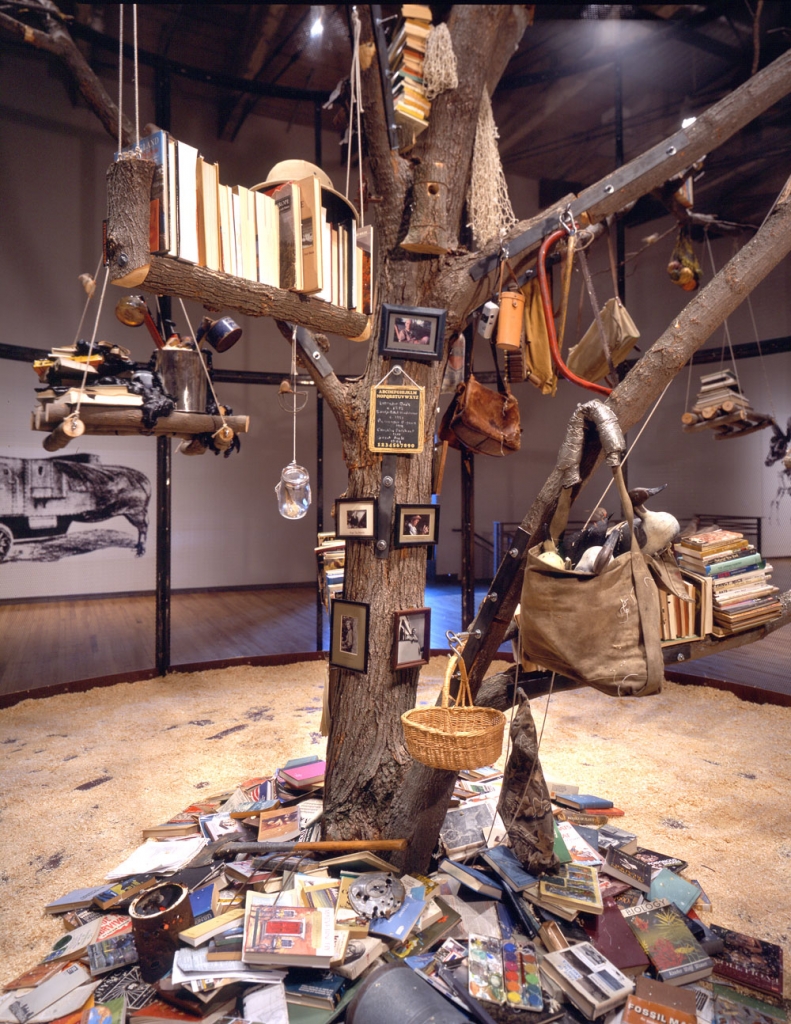 Although it may seem like a futile and eccentric experiment, with this piece the artist explored the ways in which today's dominant ideologies and institutions mold our understanding of history, knowledge and the world at large. It questioned our sources of information and, like a bird collects twigs for its nest, how we go collecting pieces of information from around the world to assemble them later in our minds. The Library for Birds was, and still is, an academic—and poetic—way of thinking about the world of birds.
Related Articles