Poe, Yeats, and Eliot in Manga. an Impossible Combination?
Manga provides that better than fresh approach to poetry.
Julian Peters is a young Canadian cartoonist whose work went viral a few years ago with some drawings of the poem "The Love Song of J. Alfred Prufrock" by T.S. Eliot. His comic book work has not only featured the American Nobel Prize winner but other poets from the English-language lyrical tradition. Among them, Edgar Allan Poe, whose "Anabel Lee" he illustrated, and the  Irishman, Seamus Heaney. He also illustrated the work of the Italian, Giuseppe Ungaretti.
Peters studied history, but as a big fan of Japanese manga and an amateur illustrator, he never intended to produce new or strange interpretations of poetry through his drawings. Rather he simply wanted to explore the space between two of his interests; poetry, and drawing. In an interview, he remarked recently:
I'm not trying to pose an unusual interpretation or create a bizarre parallel between something that would never have been thought of. I'm trying to bring out what's in the poem itself, or the way I see it. But I think my interpretations are pretty instinctive; they're the images I've always seen in my head. People will say to me that it's amazing the way the comic captured exactly the way they envisioned the poem. That's a great compliment.
Rather than closing or limiting the interpretations of the poems, Peters' drawings manage to provide a guiding thread within which the text remains the protagonist. The drawings, panels and other elements of the comic language function as a continuation of the rhythm of the Poetic images – a sort of synesthesia between image and sound, between the verse and the illustrated panel.
For an example of Peters' best work, it's sufficient to see his interpretation of the poem "When You Are Old" by William Butler Yeats. Here the artist also pays tribute to one of the most iconic collectives of the last 30 years, the Japanese comic book, Clamp.
When You Are Old
By William Butler Yeats
When you are old and grey and full of sleep,
And nodding by the fire, take down this book,
And slowly read, and dream of the soft look
Your eyes had once, and of their shadows deep;
How many loved your moments of glad grace,
And loved your beauty with love false or true,
But one man loved the pilgrim soul in you,
And loved the sorrows of your changing face;
And bending down beside the glowing bars,
Murmur, a little sadly, how Love fled
And paced upon the mountains overhead
And hid his face amid a crowd of stars.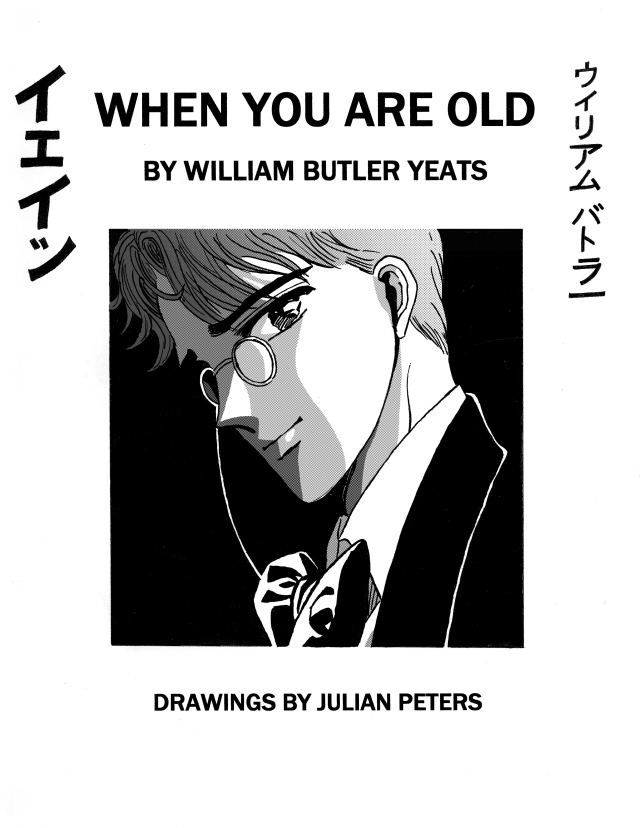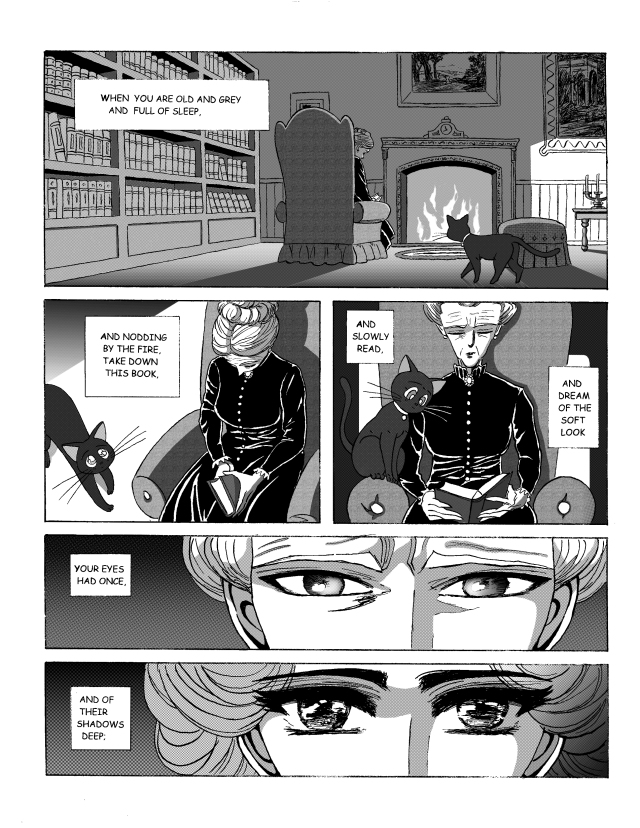 Related Articles