Relax Instantly with these 3 Haikus on Fog
Haikus and fog have one of the most perfect relationships that exist: these three haikus also function as little tranquilizers for a hard day.
Man is in love and loves what vanishes.

–W. B. Yeats
"Haiku is not just written poetry – or to be more precise, drawn poetry – but lived poetry, poetic experience recreated," said Octavio Paz, who was a great admirer of this genre and who also dabbled in it. In haikus there is, perhaps as in no other kind of poetry, the weather. Each haiku is a little world like a crystal ball, a brief life, that condenses a moment in which a person observed the world, and it always gracefully returns to the silence from which it sprang.
A haiku is a traditional Japanese poem consisting of 17 syllables in three lines, of five, seven, and five. Possibly, because it is a means of expression for the sensitivity of Zen, it is a real sedative, although it brings a calm that is unlike that of either lethargy or that which is drug-induced.
Matsuo Bashō, Kobayashi Issa, Masaoka Shiki and Yosa Buson are some of the great masters of haiku, and they all wrote about fog at some time or other. Of that fog which has the attribute of remaining even after the poem has ended, and which is also like a thought attempting to form itself at the edge of consciousness. When it envelops the lines of a haiku, as it does when it envelops a landscape, it changes everything.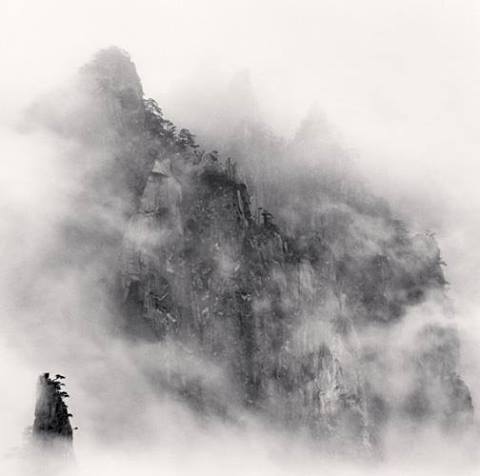 Masaoka Shiki
Ah, if I come back,
him that passes before me
is nothing but fog.
(translated by Adam Critchley)
.
Matsuo Bashō
Spring: a hill without a name
Veiled in morning mist.
(translated by Geoffrey Bownas and Anthony Thwaite)
 .
Yosa Buson
Morning haze;
as in a painting of a dream,
men go their ways.
(translated by H. G. Henderson)
Related Articles