Rossy de Palma, International Glamor's Most Unusual Muse
Described by Almodóvar as "a cubist beauty," this woman has injected personality and strength into the world of cinema and fashion with her no less than high-impact figure.
There is no excellent beauty that hath not some strangeness in the proportion.

–Francis Bacon
Rossy de Palma is one of the most unusual and eccentric people in the human race. With her large, asymmetrical eyelids, her voluptuous and imposing figure, she has inspired the desire to be 'captured' and immortalized by the great figures of cinema and fashion. Both Almodóvar, who discovered her in a bar in 1986 and transformed her into an actress, and Jean Paul Gaultier, who made her a fashion icon, De Palma has a face that deserves a frame. She is one of those women who add personality, strangeness and life to a more and more homogenized world of culture.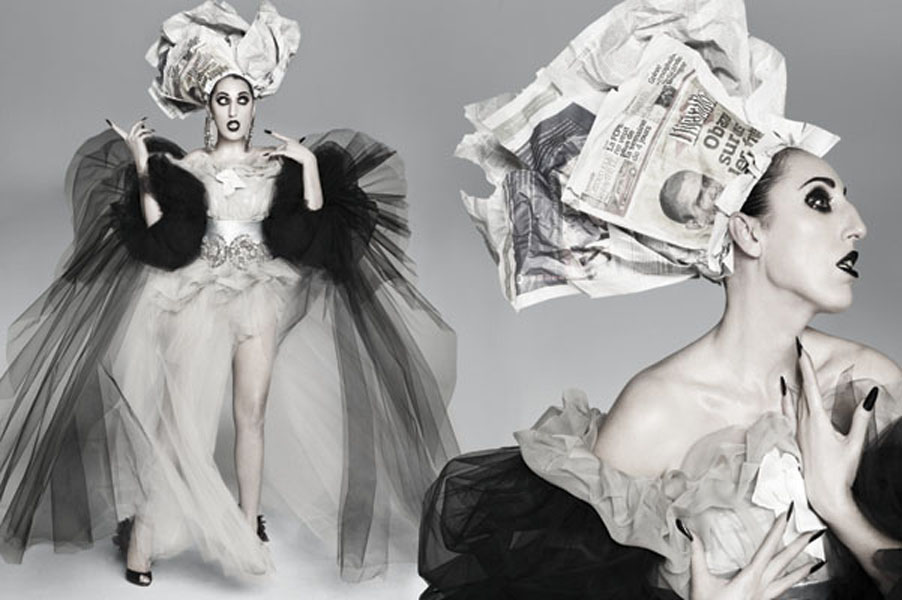 And although she had almost completely disappeared from the public eye, Rossy de Palma (Mallorca, 1964) came back to the limelight more lavishly than ever. Decades after having been the muse of Mugler and Gaultier, the genuine "Almodóvar girl" (Women at the Edge of a Nervous Breakdown, Tie Me Up, Tie Me Down) is back with the director to film Silencio, star in a hit TV series called Anclados and in the theater show Resilienza d'amore.
It is enough to see De Palma in one of her multiple fashion campaigns, interviews or films to not only be impressed by her "cubist beauty" as Almodóvar once described her, but to feel the power of her statuesque posture and her look. In an interview in El País newspaper, for example, she concisely summed up that je ne sais quoi that makes her so difficult to ignore:
Poetry and Dadaism were my first loves. For me, art has been a bestial therapy. It is something that helps you live better, to understand our nature, to question what we cannot understand or define, and even to respond to pain. Although between pain and nothing, I prefer pain, as Faulkner said.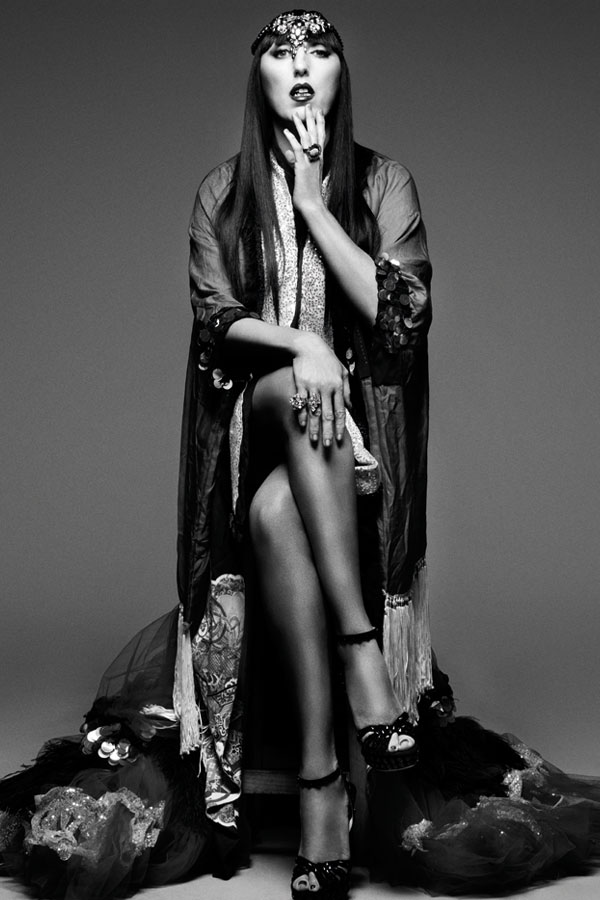 Image credits:
1. Rossy de Palma, Madrid 2002, by Nabil Youssef
2, 3: Photographs by Ruven Afanador
Related Articles