The Discreet Charm of Secret Gardens
A secret which we can enter with our bodies and fill our gaze with marvel and surprise.
In gardening there are combinations so fortuitous they become metaphors ––like metaphors, they help us to inhabit the world and perhaps catch a glimpse of its folds and mysteries. One of these is the secret garden. The Guardian recently revealed a list of secret gardens scattered throughout the United Kingdom, and while at first it may seem futile, the list includes two elements that now appear to be fundamental for us: marvel and refuge. And 'secrets aren't discovered unless they're required,' Joseph Campbell would say.
A secret garden is technically any garden hidden from the public eye, and which has been conceived for such. Unlike private gardens, which exist for the enjoyment of their owners, a secret garden is a piece of land by and for itself, a complete natural domain that isn't part of a residence, with an entryway that is also hidden behind its foliage.
 

Margaret Atwood said: "Whatever is silenced will clamor to be heard, though silently." Thus the secret garden awaits to be revealed, to be read. The simple fact that it is hidden awakens in humans an innate impulse to pay attention, to discover with one's sight, smell, hearing and touch everything that is being said while at the same time being silenced. That is why when one enters a secret garden one becomes a child again in a piece of paradise––where one can stuff one's eyes with wonder and be curious and be safe.
It can be said that among humans there are two types of secrets: those kept with deceitful purposes and those that are revealed to him like an epiphany. The secret garden belongs to the latter, but it also creates a third type: a secret which one can enter with his entire body. Secret gardens protect us from the world as they open-up for us in silence, like an epiphany. The best thing is that by merely imagining one, its very concept of natural setting, closed off like a dream, gives a sense of immediate solace. Secret gardens are a place of relief.
The world is full of secret gardens. Perhaps because of the same reason Campbell mentions, some of them are emerging now, clamoring to be heard. We might be at a time in history when it's necessary to think about secret gardens, to go in search of one. We are all invited to that metaphorical, lush and secret place where solitudes meet, protect and greet themselves.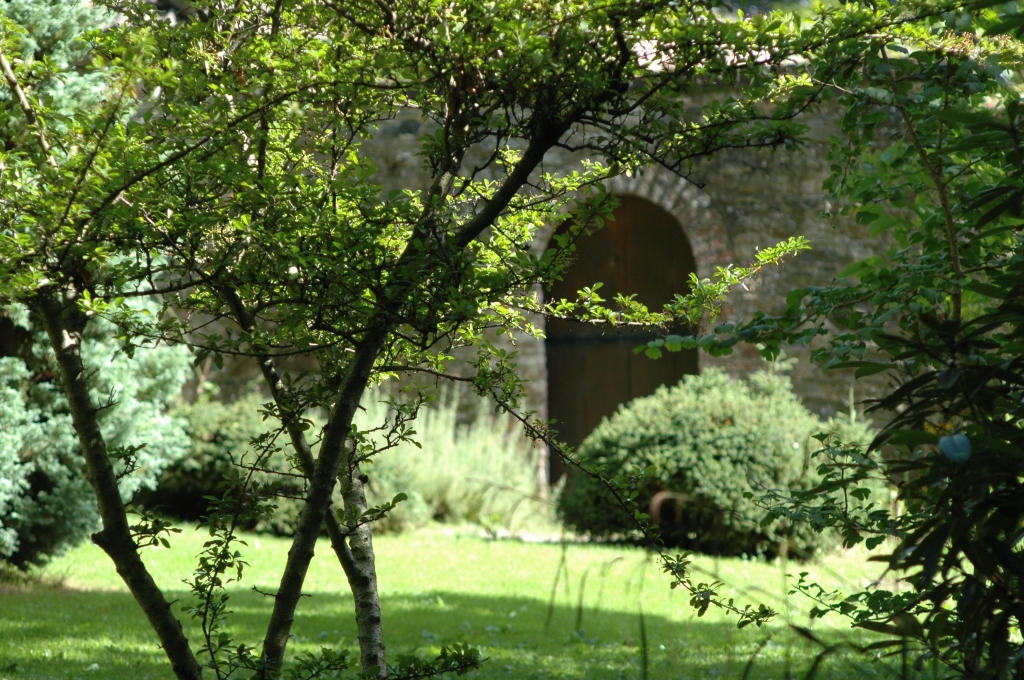 Related Articles