The Female Rimbaud Of The Desert: Isabelle Eberhardt
During her short life, Isabelle Eberhardt took her existence, and her literature, to unexpected territories.
There are those who say that Isabelle Eberhardt was Rimbaud's daughter. In the portraits of her youth there is a resemblance in her look and perhaps even in her nose. And stories regarding her father are contradictory. Some say that he was an Armenian anarchist, but others reject that version. Rimbaud met Isabelle's mother in Geneva around the time of her conception. But the similarity between the two characters goes further than that. They both wrote their most important work when they were young; both left Europe and had memorable deaths. Isabelle died at the age of 27, victim of a flash flood in Algeria.
The story that Isabelle maintained regarding her childhood turned out to be false. She said she had been raised by a Muslim uncle, who had educated her as men were educated. That explained her masculine wardrobe and her religion. Isabelle was born in Switzerland. On a trip to Algeria she converted to Islam, together with her mother. At the death of her mother, when Isabelle was just 20, she decided to leave Europe and travel to Africa. "Since I was a girl I felt that the Earth existed and I want to know its faraway places." She said that she crossed the Sahara desert by horse, dressed as a man, under the pseudonym of Mahmoud. She said that she dressed like a man "for comfort and aesthetic taste."
In a story of hers entitled "Yasmina," she says: "This Africa that she had voluntarily traveled to still seemed like a chimera and deeply unknown world, and the Arabs, for all the exterior manifestations of their character, filled her with wonder."
In 1900 she married a soldier and merchant of sapphires called Slimène Ehni, and in 1901 a man tried to murder her as she prayed in a mosque.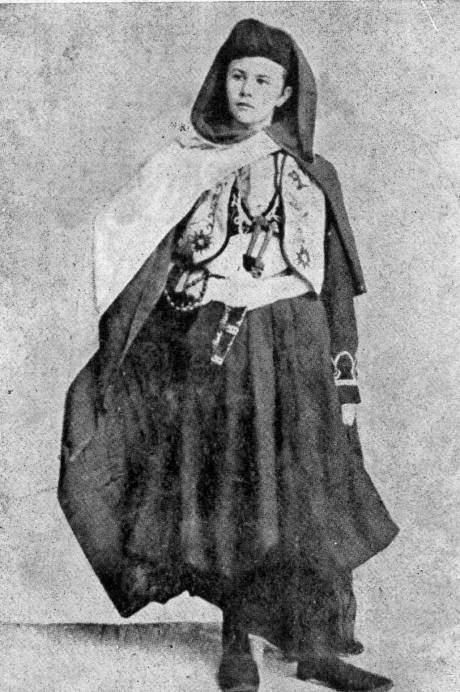 Isabelle was a journalist and war correspondent. Her disguise helped her to penetrate the peoples of the Sahara to get to know their customs. In Aïn Sefra she met Lyautey, a general charged with the task of reestablishing order on the border between Algeria and Morocco. With him, Isabelle was able to enter the camps and observe the conflicts first-hand. Not only did she disguise herself as a man, she also observed military discipline and was treated the same way as the other soldiers. In 1904 Isabelle she met up with her husband in Aïn Sefra and in a flash flood their clay house collapsed on top of them. "I know that this way of life is dangerous, but the moment of danger is also the moment of hope," she wrote. She published many articles during her lifetime, and after her death her diaries and fiction were published.
Isabelle dedicated her life to exploring unknown territories. She transcended the frontiers of gender, religion, and of Europe and European literature. Unlike the colonialists, that wanted to take Europe to the rest of the world, Isabelle immersed herself in the world of the Sahara, with her clothing, her turban and her horse. "It was a profound hollowness that attracted her to the unknown," she wrote in one of her stories. For Isabelle, death must have been one adventure more, another journey into the unknown.
Related Articles