The Invisible Bridge of Holland
RO&AD, an architectural design team, has created a bridge that shows coherency and respect for history, which allows pedestrians to feel like Moses walking through water.
In the 17th century, in the Hollandic Water Line, a series of trenches and fortresses were built to fend off French and Spanish invasions. The Roovere Fort, for example, was surrounded by a ditch that prevented incoming troops from marching in, but it was not deep enough to allow for boats sailing through. Thanks to this it remained protected… until now.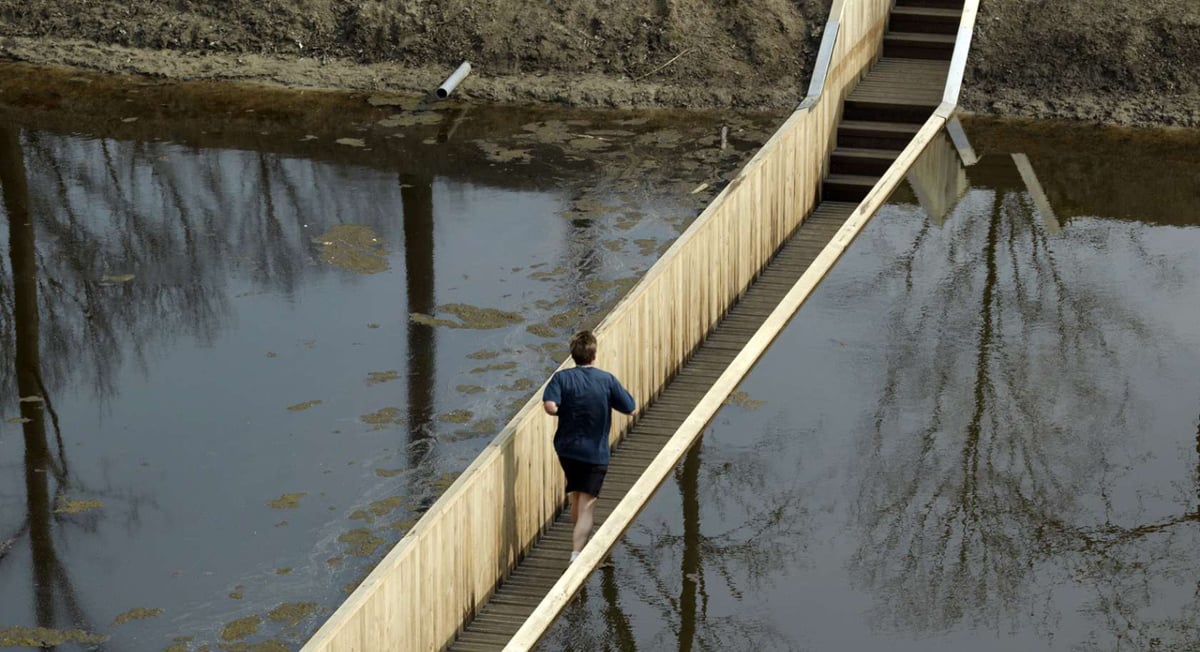 From afar, Moses Bridge, designed by the RO&AD architects, is invisible to the eyes. The flow of the ditch seems uninterrupted because the water is at the same level as the handrails and the bridge is actually submerged completely. This is why the bridge was called Moses: whoever crosses it is materializing the biblical legend of walking between parted waters. Apparently, anyway. In this way, the bridge pays homage to its epic past and, by turning to a biblical metaphor and a supremely elegant modern design, brings together two lands of yore that were previously separated.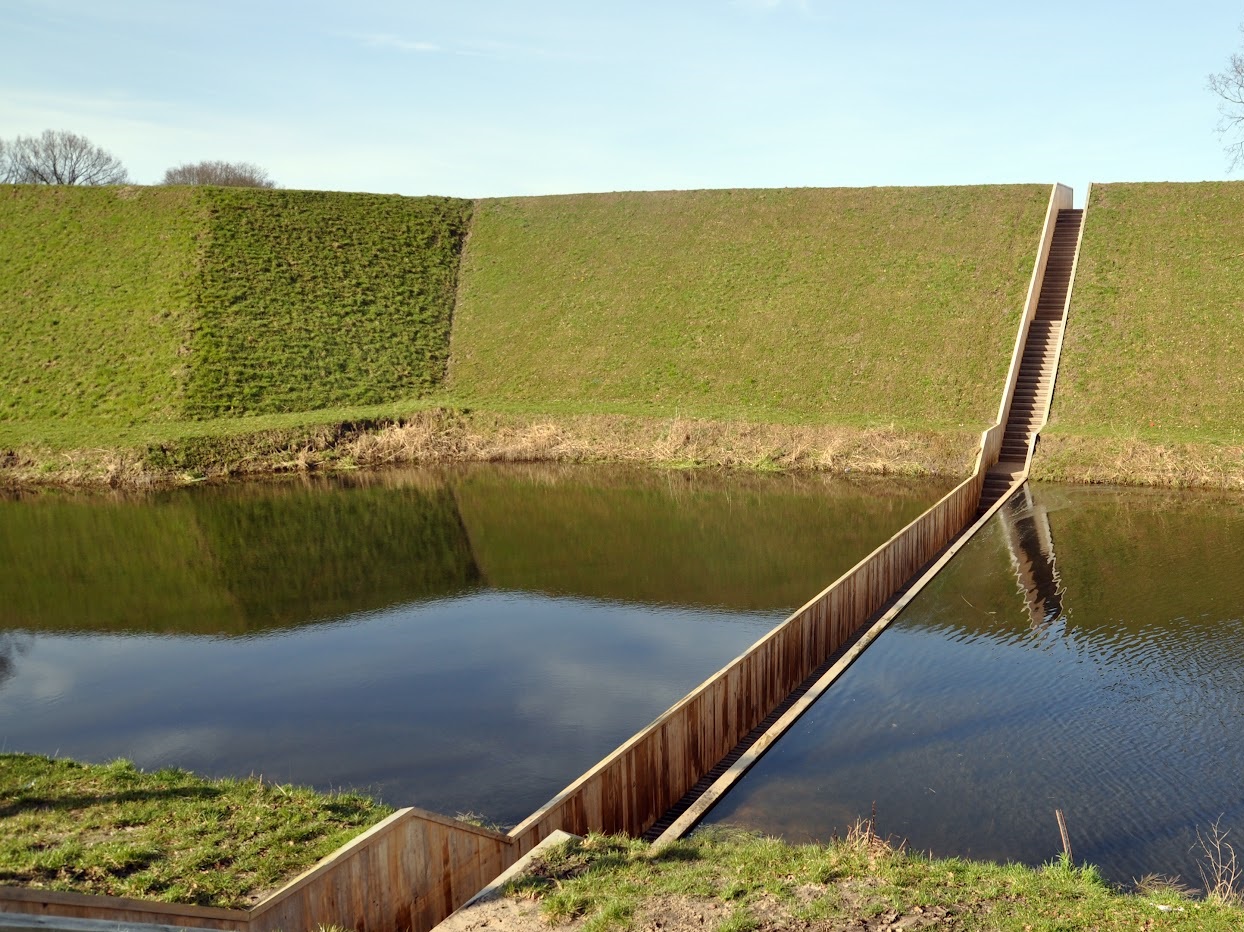 The two sides of the bridge are made of Accoya, a type of wood that prevents fungi and increases the bridge's lifespan, and the floor is made of hardwood, treated to resist water damage. This bridge is also the first of its kind and an optically structured illusion, it offers its visitors the opportunity to walk between parted waters and thus finally visit a historical fortress. The project is the aesthetic intervention.
.
Related Articles