The Philological Library of Berlin, the "Brain" of the City
Designed by Baron Norman Foster for the Free University of Berlin, this nonpareil library captivates the senses.
For any bibliophile, the Philologische Bibliothek of the Freie Universitat in Berlin is a dreamy paradise. Built in 2005 and designed by the renowned English architect Norman Foster, this singular space with tall ceilings gives the mind plenty of space to be inspired. The architect created the last annex for the "Rust and Silver Lodge" to resemble a brain, and within it we can find the fortunate convergence of the humanities' departments.
This library is the ideal place to trigger synapsis: it has white ceilings, grey floors and red furniture; a minimalist interior which is beautiful without being distracting. Baron Foster's design brilliantly adapts to its environment and during the day –– the roof panels allow natural light to enter the building to create a warm and inviting environment. Its different levels are divided by undulating forms that adapt to its peculiar, albeit distinguishing, shape offering its visitors a sense of fluidity as efficient as it is vivid.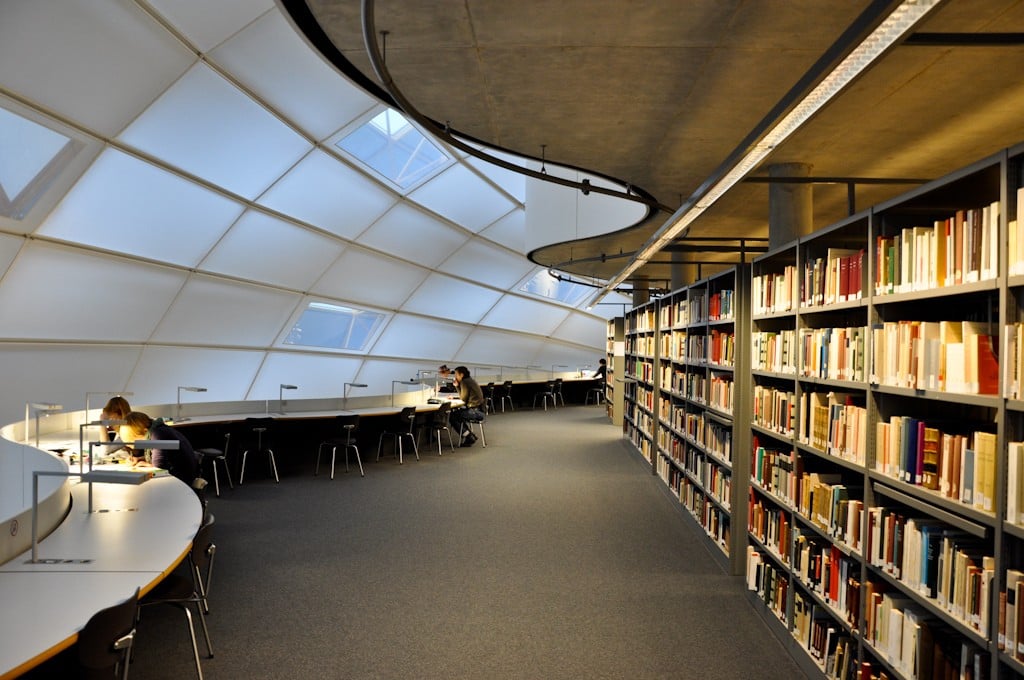 Like other buildings designed by Foster, the "Brain" is also an excellent example of eco-friendly architecture. The complex and beautiful facade has a ventilation system which enables air to pass using conducts that allow air to filter through when temperatures rise, keeping the atmosphere fresh and comfortable the entire time.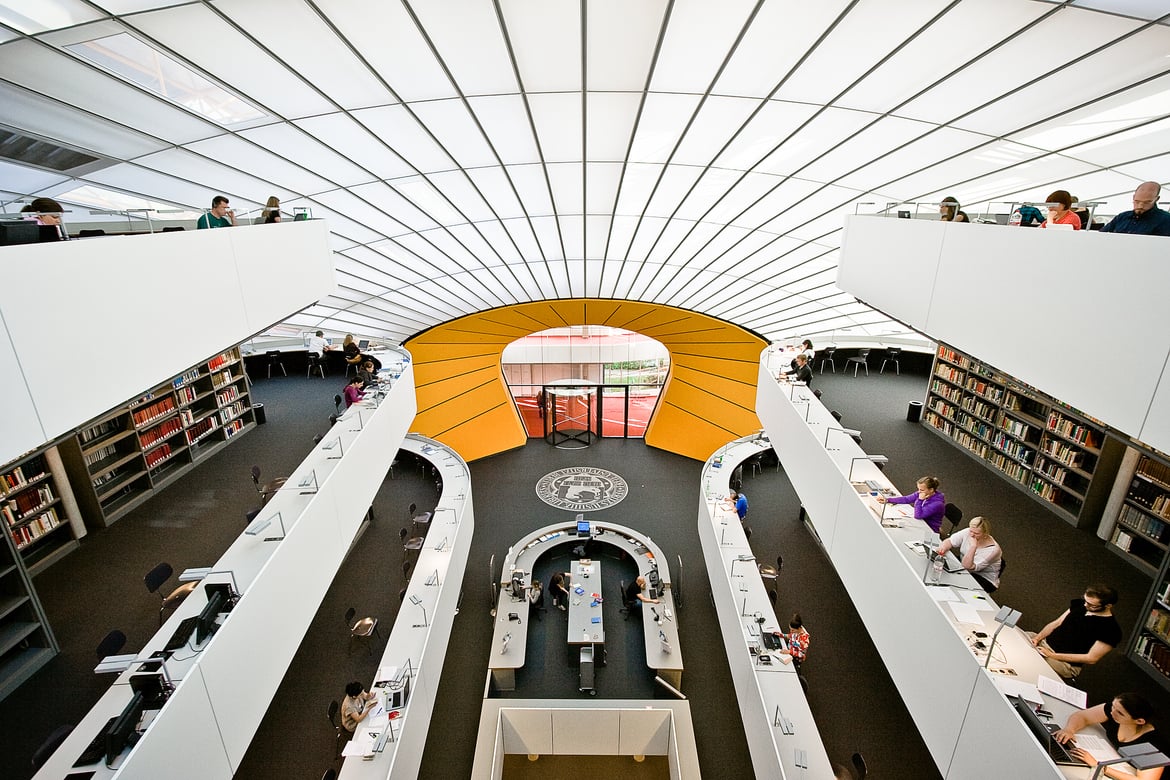 Designed by an architect who is inspired 'by everything; even things that others do not see', the Philological Library of Berlin is a stimulating and worthy representative of the art of spaces. This library invites us to lose ourselves among its winding floors and endless book collection: a Brain where words and ideas meet to inspire the most fortunate visitors.
Related Articles